The Private Prison Project
For-profit detention continues to reap the rewards of an incarceration system filled to the brim and facing an uncertain future. Our FOIA requests have released thousands of documents that show how for-profit prisons have leveraged the legal system to their advantage, letting companies pick-and-choose inmates to off-load costs, ignore complaints and concerns, and create dangerous conditions for prisoners and staff alike. This is all done while billions of taxpayer dollars are funneled into these private companies, which then pour millions into politicians' campaigns to keep their growth going. With your help, we can provide needed scrutiny of an industry few are even aware exists.
The Private Prison Project is an effort to use public records laws around the country to draw attention to the gaps and blocks in accountability around the for-profit detention industry. By contributing, you'll be helping us fund fees and release records to policy makers, journalists, lawyers, and curious individuals nationwide.
Backed by Kevin Pierce, Annette Heist, carolina guerrero, Nicholas Barry, and 104 others.
Kevin Pierce
Annette Heist
carolina guerrero
Nicholas Barry
Lope Gutierrez-Ruiz
Phil Mocek
Richard Costnzo
Joerg Rings
Eric Gold
Jonathan Cohn
Jonathan Rudenberg
Ron Brinkmann
Eulan Patterson
Wren Saylor
Julian Smith
Robert Hovden
Sanjin Ibrahimovic
Andrew Auernheimer
Ashley Hansberry
Mark LaPete
James Youll
Ryan Boren
Michael Morisy
Dave Maass
David Fox
Brooke Ganz
Erik Ashby
81 anonymous backers
$4,470.00 raised out of $10,000.00.
The private correctional industry as we now see it grew out of eighties privatization fervor. Like so many corporate promises, the prospect of a quick fix has gotten many a government "partner" to sign on.
In response to overcrowded state prisons, private operators promise to build up quickly, hire local people at below-government rates and benefits, and spend less to hold more people.
And the host cities are often eager: They're often towns with decimated industry and little hope of that changing. So build a prison. Garner the favor of a corporate sponsor, create jobs, and a healthy economy. It's an appealing offer. And it's legal.
CoreCivic - Red

GEO Group - Blue

Management and Training Corporation - Green
The result is a rash of towns across America where a huge chunk of the population is incarcerated and where the city's financial well-being relies on the continuance of tough-on-crime legislation and enforcement, no matter the human or economic cost.
All are symptoms of failing local economies looking for a "responsive corporate citizen" to give them a chance.
The profit motive is firmly entrenched in our criminal justice system. We've a long history of using inmate labor and fees to finance the incarceration apparatus and, consequently, incentivize it. Extracting that element from the system will be difficult, to say the least, particularly with players batting for multiple teams–government, companies, and "independent" regulatory bodies.
The Big Three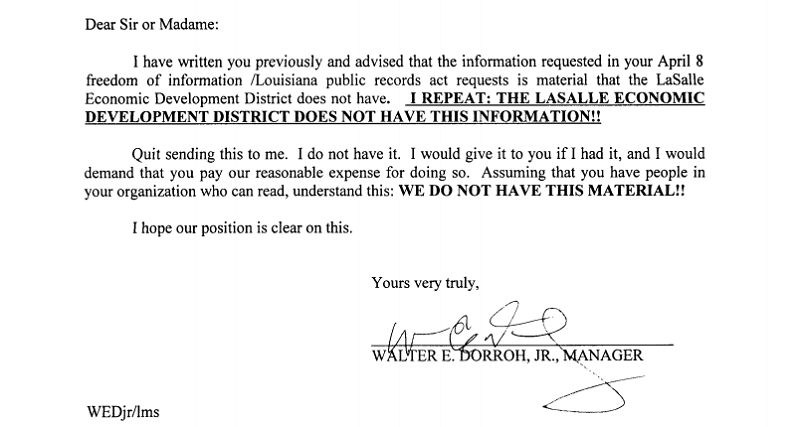 The giants of the for-profit prison system — Corrections Corporation of America (CCA), GEO Group, Management and Training Corporation (MTC) — pour millions into lobbying for legislation and conditions amenable to the perpetuation of incarceration; in return, they enjoy billions in profits and the cushion cash gives against financial penalties for any indiscretions that happen to be caught. CCA itself dismissed the impact of disciplinary fines, as "the total for such fines comprises approximately .19% of CCA's contract receipts." Coupled with the codependent attitude of the towns themselves, these companies are able to operate with a clear advantage. Then, the policies and contracts that have been borne of these liaisons bring themselves to bear upon those in the worst position to do anything about it.
Behind the Bars

Our eyes on the inside are the incarcerated themselves, but from the outset, their complaints have been virtually inaccessible. Prisoners, public and private, are subjected to a strict series of procedural complaint requirements; individual grievance records are kept internally, meaning that to revisit them would require sometimes thousands of dollars for search time alone. Functionally, the private operators have often been given full responsibility over grievance resolution.
Employees, too, face the same risks faced as all correctional officers, yet they lack many of the same methods of relief. The absence of government benefits contributes to much of the cost-savings that private facilities actually provide, and their employees must contend with the added pressure of reporting negative incidents in the face of shareholder scrutiny.
Hidden Costs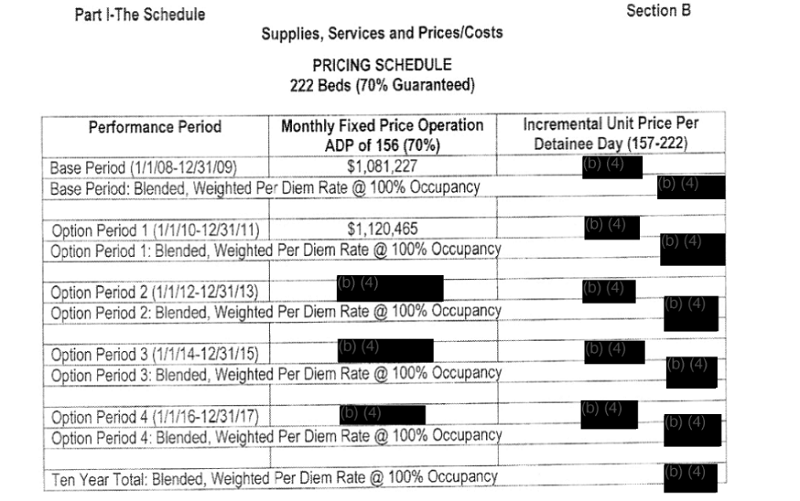 We know that public jail and prison operators get kickbacks on commissary, phone calls, and the sale of inmate labor. How much private operators make on such side revenue remains a mystery.
We're barely allowed to know how much they're paying to hold people they believe are in the country illegally. But we do know that corporations have put big bucks into encouraging their detainment.
Records that would otherwise be public are withheld from disclosure. But despite that, it's become clear that the promise of one low price has come with all sorts of caveats. Look at Lake Erie, where the switch to privatization has meant more aid from local services. Or Torrance County, where added medical expenses have cost the town thousands more than it had anticipated. Or any of the multiple towns left holding defaulted bonds after their prison promises just didn't pan out. By withholding their records, it's nearly impossible to get a clear picture of just how accurate their sales pitches actually are.
Refuse To Know Nothing
Your support will help tell the story of the lives behind the contracts, amplifying the unheard voices on both sides of these agreements. By showing the concrete implications for towns that host private prisons, and the near impossibility of escape from within this system, we'll show how widespread the practical challenges are across this debate.
Image via Pixabay