Frequently Asked Questions
Have a question that's not on here? E-mail us or use the "Get Help" button found on request pages for logged in users.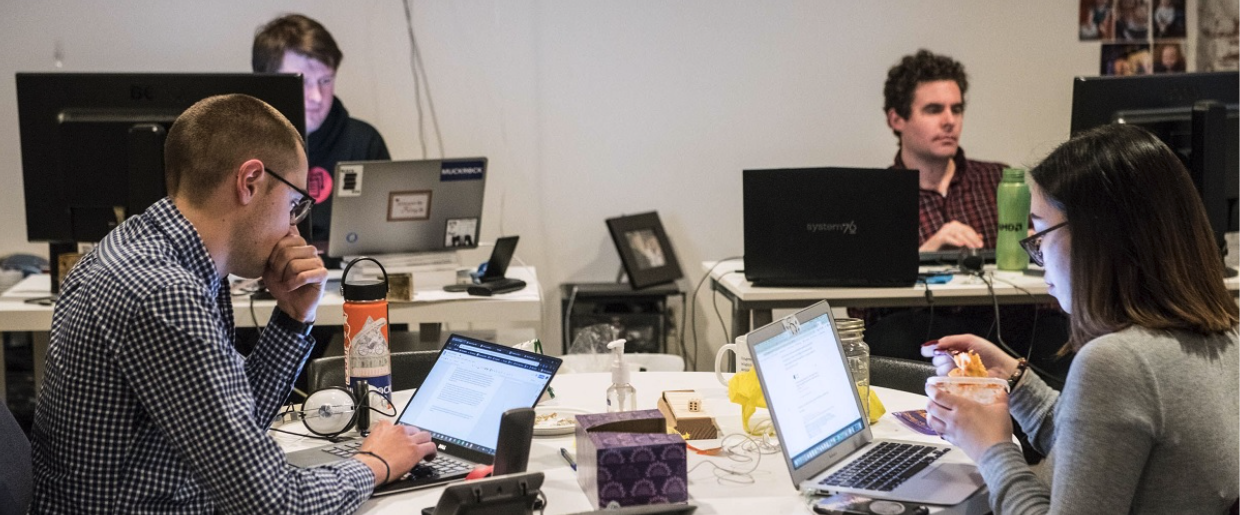 General
What is MuckRock?
Launched in 2010, MuckRock helps thousands of users file, track, and share public records requests at the state, local, and federal levels within the United States, as well as producing original reporting on government transparency. In 2016, we officially reincorporated as the non-profit MuckRock Foundation , which also runs DocumentCloud, oTranscribe, FOIA Machine, Muck.Rocks, and Quackbot. In addition, we do dozens of public records trainings and community events around the country each year. Read more on our About page .
Can I donate to MuckRock?
Yes! We have a dedicated donation page that takes donations via credit card and offers information on donating via PayPal or check. You can also mail a donation to:
MuckRock

263 Huntington Ave

Boston, MA 02115
MuckRock is a registered 501c3 (EIN 81-1485228). Donations to our general operations as well as to support MuckRock staff projects are tax deductible. We truly appreciate your support no matter what form it comes in.
Donations are essential to helping us continue to invest in our ongoing transparency and training programs. For inquiries around financial support of larger initiatives, please contact executive director Michael Morisy .
How are MuckRock/DocumentCloud/FOIA Machine/oTranscribe related to each other?
The MuckRock Foundation is the parent organization of all of our services and programs, which have shared a shared staff and mission. You can read more about the roles of the people behind these organizations on our staff page .
How is MuckRock funded?
MuckRock is funded by a mix of user fees, donations, grants, consulting services, and sales of merchandise. The exact breakdown varies year-to-year, but we post our financials, including donations over $5,000 , as they are finalized each year.
Do you do FOIA and public records trainings?
Yes! Please reach out for details.
Filing through MuckRock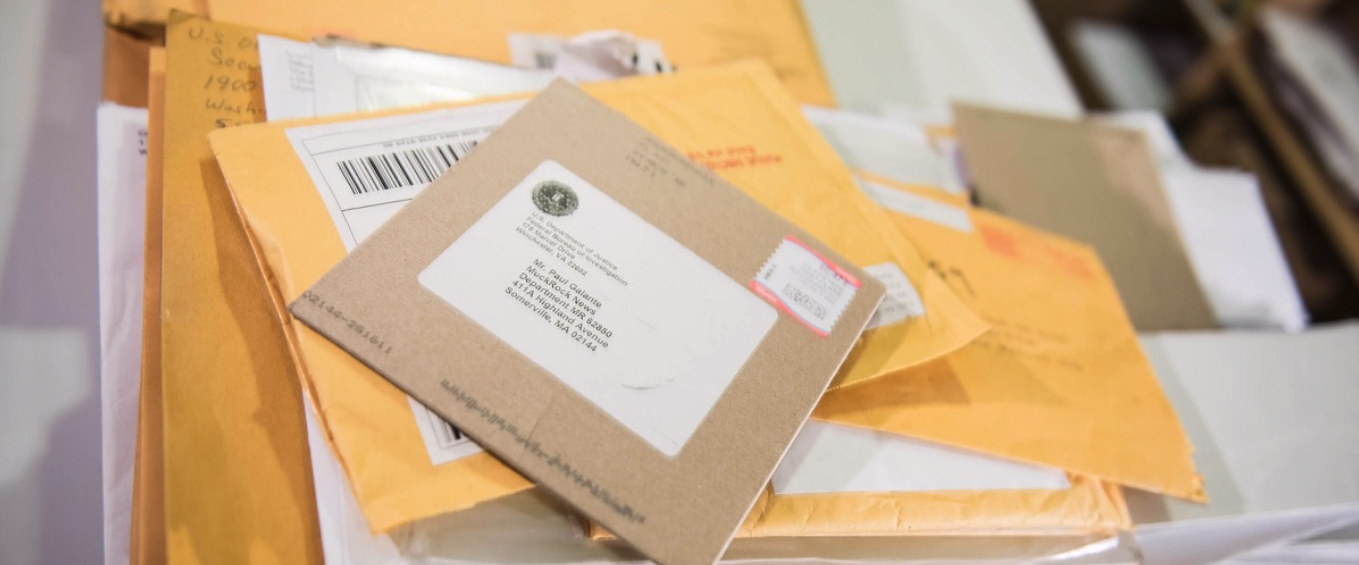 Why this site? Can't I submit a request on my own?
MuckRock was created precisely because we had filed requests on our own, and because we were extremely frustrated by the process: It's often difficult to find the right contact information for an agency, to understand which laws do and don't apply to them, and to continue following up until you get a response. MuckRock takes out all this legwork and lets you focus on what you're interested in: The information. Because public records requests are all we focus on, we're also well-equipped to make sure the initial letters are well-worded and to turn stacks of paper into searchable, embeddable PDFs and spreadsheets that make it easier to find any needles in a haystack that might be lurking in your successful request.
Is this illegal? Could I get in trouble at my work/life/etc?
MuckRock is based entirely on existing legal infrastructure and public records laws at the local, state and federal levels. Such requests are a legal right of U.S. citizens and, in fact, citizens of most countries of the world. In rare instances, agencies might accidentally release legally protected data (even FOIA officers aren't perfect!), in which case we will work with the requester to redact or remove legally sensitive information.
Do note, however, that public record requests, particularly those filed through MuckRock, are "public acts," in the sense that other people can see what you request, when you requested it, and any other information you put in the letter. This is true of almost all public records requests, whether they are filed through MuckRock or not, but MuckRock does make your requests more accessible once you remove any "embargo" you have placed on them. It is possible, though generally unlikely, that your request could result in personal repercussions at your work or in your personal life. For highly sensitive or private requests, we suggest you consult a lawyer and file privately.
Do I have to use my real name? Can I submit anonymously?
We highly suggest you use your real, legal name, but we do not require it and understand that often times, there are very valid reasons for using a pseudonym, group name, or other moniker that is not your legal name. Our primary concern is that using a fake name can complicate appeals or lawsuits if a request comes to that.
Most agencies expect or require at least some name, but in some places, like Washington state, a name is not required.
If you'd like to keep your real name private, we highly suggest taking the following steps:
You can change the name associated with your account here .
Can I use a MuckRock staffer's name or say I am on staff?
Do not use someone else's name — whether a MuckRock staff member or someone else — without prior consent from them. In some rare cases, we will agree to help file a request on behalf of our organization if it fits with an editorial project we are interested in, but this is the exception. If you'd like to partner on a project or suggest a request for us to file, please email info@muckrock.com.
If I use MuckRock, do I get to take advantage of its preferred fee status?
No. Using MuckRock to file and track your requests is like using the UPS Store to mail and receive letters. It does not affect the fee category that the government assigns to you. Different agencies have different criteria for preferred fee categories, and your request should explain how you personally meet those criteria regardless of whether or not you are using MuckRock. The only requesters who may take advantage of MuckRock's preferred fee category are our staffers.
Can I delete a request I filed?
Yes, please email info@muckrock.com with the request or requests you'd like deleted. Please note that many government agencies keep records of the requests they receive, and may post them themselves or release this information to other entities. We cannot control this distribution by the government.
Can I submit a request via MuckRock and have it be private forever?
Users that are part of organizational accounts can embargo their requests permanently. Other users can ask for a request to be deleted, and we'll remove it completely from the site.
How long do you hold onto the documents?
Digital documents we hold onto as close to forever as we can, since they're generally public documents paid for by the people.
Paper responses we keep on file for six months and then recycle. If you'd like a copy of a response you received, email us and we can forward it to you .
Can I get help 24/7?
Except during brief downtimes familiar to every site, MuckRock is available and operating 24/7/365, and you're welcome to file a request anytime, whether it's when you have a spark of 3 a.m. inspiration or during a 4 p.m. City Council meeting. We also have fanatical support staff accessible by e-mail and willing to help out with everything from technical issues to crafting an appeal letter. Most inquiries can be resolved in one or two business days, while others require a little more digging on our part.
I've drafted my request and hit submit. What happens now?
Requests are automatically given a 30 minute delay after submission before they are actually sent to the agency, giving users a chance to look the request over for errors or omissions. If you see something that needs tweaking, click the "Edit" button to be taken back to the composer, otherwise just check back in a bit.
Afterward, if the status of the request is set as "Awaiting Acknowledgement," that means your request has been sent.
If the status is still set to "Processing," that means there is some action needed on our end. We're working to package up your request to send it through the proper channels, such as physically mailing the request to the agency, finding the right contact information for an agency not yet in our database, or submitting the request through an online portal.
My request was acknowledged but then went back to Processing. What happened?
This just means we're doing something on our end again to keep your request moving, like sending a follow-up, writing a check, or filling out a form.
My request has been acknowledged by an agency, what's next?
Once an agency has confirmed receipt of a request, the status is set to "Awaiting Response." Unless the agency requires additional information and/or payment (which would result in a notification email), the request will stay in this status until reaching one of four terminal statuses:
"Completed": Responsive records have been released
"Partially Completed": Some responsive records have been released, with more coming in future releases
"No Responsive Documents": The agency claimed to find no records responsive to the request
"Rejected": The agency claims that the records requested are exempt, or that the request is unprocessable
After reaching one of these statuses, the request will be considered closed and automated follow-ups will no longer be sent. If you're especially happy with the agency's response, you can use the "Say Thanks" button to express your appreciation while keeping the request closed. If you disagree with the agency's decision to close the request, you can appeal.
The agency requires a form. What do I do?
MuckRock will take care of any forms the agency needs, and we try to fill them out proactively as needed. If we missed one, just let us know via the Get Help button.
I received a notification that the agency needs additional information or payment on a request, how do I respond?
If any agency responds to a request by asking for further clarification, the status will be set to "Fix Required" and you'll get an email notification that the request needs your attention. You can respond to the agency via the request page by using the "Follow-up" button below the last communication on the page.
Sometimes an agency will try and clarify a request over the phone, and will ask for a contact number. In those cases, you can either respond directly using the "Follow-up" button, or contact MuckRock staff via the "Get Help" button if you'd prefer we speak to the agency on your behalf.
If an agency is asking for payment to process the request, the status will be set to "Payment Required," and you'll receive an email notification. On the request page, you'll see the option to pay for the request through the site using a credit card. A five percent fee will be added to cover transaction costs on our end. You can also contact the agency directly to provide payment if you prefer.
You also have the option to open a "Payment Required" request to crowdfunding. For more information, check out the "Crowdfunding" section of the FAQ.
Can I use MuckRock to file requests in states that require in-state citizenship?
Yes! We have a team of volunteers who can file in those states on your behalf. If your request was rejected due to an in-state citizenship law or the agency is asking for more information, let us know via the Get Help button.
The agency is mailing its response. How do I access it?
Physical documents, including those on a CD or flash drive, are mailed to our office where we scan and upload them onto the request page as we receive them. If you want us to send you the original copy, just let us know!
Why is my request taking so long?
Despite legally mandated response time, agencies can take anywhere from a few days to several years to process. Agency pages on MuckRock (available on the left-hand side of the request page) have information on average response time, so use that as a reference. If the request is taking much longer than average, there might be something wrong - contact staff via the "Get Help" button so we can determine if the problem is on our end, or if the agency's inaction is ground for an appeal.
How do I appeal a request?
If you want to appeal a request (typically in response to a terminal status, but also used in cases where an agency has been unresponsive, assigned the wrong fee category, or assessed an unreasonably high fee), click the red "Appeal" button below the last communication. You'll be given the option to search our exemption database for sample language, as well as upload any supporting documentation. Appeals are typically required to be sent via snail mail, so we ask that you keep attachments to a reasonable volume.
Please note that not all state public records laws have an appeal process.
Crowdfunding
MuckRock offers tools to help crowdfund requests and public records projects that require funding to complete.
How can I crowdfund fees for a request I filed?
For any request that has fees associated with it, a "Crowdfund" button will appear at the top of the request page. Simply click it and follow the prompts.
What happens if a crowdfunding campaign doesn't meet its goal?
MuckRock will work with the agency to release a portion of the requested documents in exchange for the money that was raised. In the case of crowdfunded projects, we will work with the users who created the campaign to fund a portion of the proposed project.
If the agency or user is unable or unwilling to process part of the project or request, we will apply the funds to other public records fees.
What happens if a campaign raises more than its goal?
For projects, additional funding will be used to expand the scope and depth of the project. For records requests, crowdfunding campaigns that exceed their goals will be used to either expand the scope of the records request or be applied to other requests.
What fees are involved in crowdfunding campaigns?
There is a 15% fee added to crowdfunding campaigns that covers credit card and other processing costs.