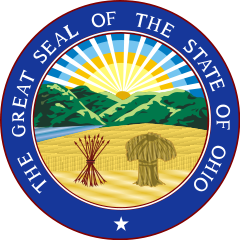 Ohio, USA
Ohio Public Records Guide
Overview
Ohio's history of access to public records predates the official passage of the state's 1963 law, and in fact predates its statehood: As the Reporter's Committee for the Freedom of the Press noted, a 1901 court decision clearly stated that, "As public records are but the people's records, it would seem necessarily to follow that unless forbidden by a constitution or statute, the right of the people to examine their own records must remain."
Unfortunately, that "forbidden by a constitution or statute" caveat can appear at the most inopportune times. For example, courts have ruled that even public employees' personal notes taken on the job can be exempt, since they were for employee rather than as part of their duties to their employer.
Attorneys fees can, and in some circumstances when promised deadlines are missed or requests are ignored must, be awarded when a requester sues. This is useful as there is no administrative appeal process in the state.
While there is not a set deadline for when a response must be made, it is expected to be "prompt": Without delay and with reasonable speed, according to the RCFP.
There are no administrative appeals here. Instead a requester must pay $25 to file a complaint in the Ohio Court of Claims, and the government agency has seven days to respond. The court has 45 days to issue a legally binding decision. This saves the requester from paying a lawyer to bring the case to court (as Ohio requesters had to prior to a 2016 update to the law), and they can even engage in mediation over the phone.
The Law
Prompt response time required, usually within several days
No administrative appeal, but requesters can file an appeal in Ohio Courts of Claims for $25
Awards attorneys fees and possibly punitive fees of $100 per day
Supplemental
Ohio State Records Retention Schedules
Ohio Local and County Records Retention Schedules
The Details
Can you submit a request if you're not a resident?
Yes.
To whom does this apply?
Executive?
Yes.
Legislative?
Yes.
Judicial?
Yes.
Who is exempted?
All "public offices" fall under Ohio's public records law.
Is there a designated records custodian?
Not required.
How long do they have to respond?
While there is not set deadline, agencies are expected to respond promptly.
Does the agency have to give you a tracking number or estimated date of completion?
No.
Can they ask why you ask?
No.
What enforcement?
Enforcement is primarily through lawsuits, and a request does not need to be rejected before a requester may sue. Courts may award attorneys fees in many cases, and must if the agency simply ignored the request or misses a promised response date. In addition, a court may award a $100 per business day in punitive fees.
The attorney general may also enforce the public records law.
Fees?
In general, fees of the actual cost of materials, but not labor, may be charged. The Department of Motor Vehicles may charge additional fees for data requested for marketing or other commercial purposes.
Are there fee waivers for media requests or those made in the public interest?
No.
Attorney's fees - Can you win them?
Yes, provided you win your appeal in court.
Exemptions and Appeals
What exemptions exist?
Exemptions to the Missouri Sunshine Law are supposed to be construed as narrowly as possible to further the openness of government. This makes Missouri's list of 21 exemptions quite interesting, as they are very detailed about their scope. For instance when deliberating on whether or not to disclose real estate documents, an agency must weigh whether or not release really would adversely affect the legal consideration of that real estate. This very thorough breakdown of when records may be released under the exemption is very helpful and very detailed and can be very useful when requesting records in Missouri.
As for the actual exemption categories themselves, they are fairly standard. Personnel records, social security information, proprietary information in science or technology, personal financial information, law enforcement techniques and active cases, many kinds of medical records, scholastic information and sealed bids. A full list of Missouri's exemptions can be found in the resources section.
Do they have to tell you why a portion or pages were redacted or withheld?
Public offices must either "notify the requester of any redaction or make the redaction plainly visible."
How much time do you have to appeal?
Not applicable.
Can you appeal to the courts?
Yes, litigation is the only resource for rejected requests.
Resources
Organizations
Ohio Coalition for Open Government Ohio Newspaper Association
Attorneys and Law Firms
The following attorneys and law firms have practiced public records law. Names marked with an asterisk have indicated a willingness to offer pro bono services on a case by case basis.
There are currently no experienced public records law attorneys that we know of in Missouri. Write to us at info@MuckRock.com if you know of any and want to help us out!
Successful appeals
News Stories on Public Records Laws in the State
Blogs and feeds primarily focused on public records in Missouri
Public Records Guide and Advice
RCFP Ohio exemption discussion Ohio Attorney General's Guide ACLU Guide to Ohio Public Records
Newsletters
Big FOIA wins
Have a public records success story? Let us know!
Stats
Request Record

427

Filed

171

Completed

18

Rejected

110

No Responsive Documents

39

Awaiting Acknowledgement

16

Awaiting Response

48

Requiring Action
Appeals

None
Allowed Response Time

No limit

Average Response Time

55 days

Success Rate

34.89%

Average Fee

$19.10
1.41% of requests have a fee
Top Localities See All
| Jurisdiction | Requests | Pages Released |
| --- | --- | --- |
| Columbus, OH | 361 | 1,031 |
| Cincinnati, OH | 104 | 285 |
| Cleveland, OH | 67 | 560 |
| Toledo, OH | 37 | 306 |
| Akron, OH | 24 | 100 |
| Conneaut, OH | 18 | 226 |
| Youngstown, OH | 17 | 421 |
| Delaware County, OH | 13 | 9 |
| Dayton, OH | 12 | 129 |
| Cuyahoga County, OH | 8 | 4 |