The U.S. Circuit Court of Appeals for the District of Columbia Circuit ruled Tuesday that the Federal Communications Commission lacks the authority to cap intrastate prison phone call rates, putting to an end an Obama-era effort to rein in the bloated costs that come with dialing home from jail.
The 2-1 decision will not affect caps set on interstate calling - that is, calls that cross state lines - but does limit what can be done by federal regulators within a state's own jurisdiction.

In 2015, the FCC set limits on the amount that could be charged by Inmate Calling Services, significantly reducing phone service providers' ability to charge rates that were reportedly as high as $14 a minute, a result of added fees and commission charges.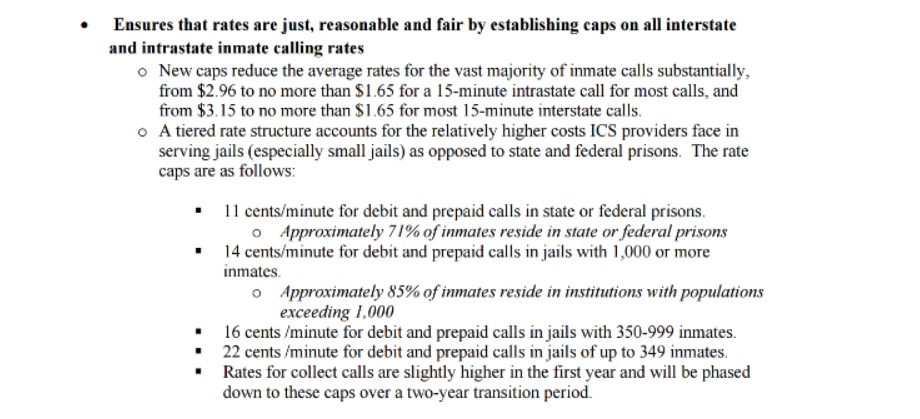 The FCC's order stated that it applied to both interstate and intrastate calling rates, an overreach of the administrative powers permitted the agency, according to the Court of Appeals. The matter had been sent to the judiciary shortly after the initial announcement from the FCC upon a challenge from a collection of the largest ICS providers.

The Commission had previously defended its right to impose such caps, but with the changing of the guard and the ascension of Ajit Pai to the position of Chairman of the FCC, the agency's position also undergone a public reprioritization.
However, the agency has previously acknowledged the limitations of its authority in this area, deferring to local authorities on local and in-state complaints.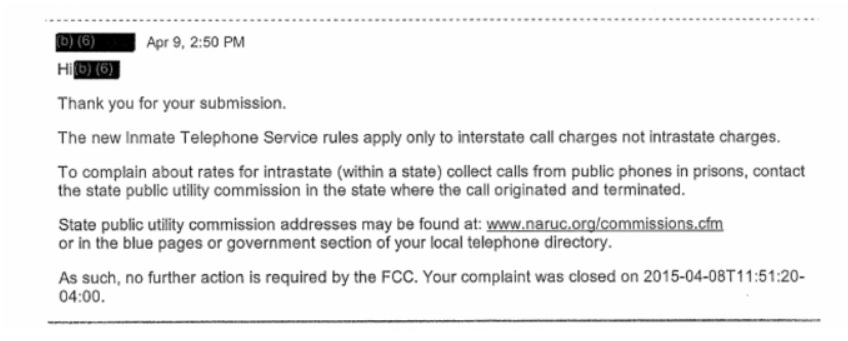 MuckRock will be following up with state utility commissions and continuing its look into the price of prison phone commissions, by which the facility in which an inmate is held receives a cut of the fee that inmate is charged. Have a prison you'd like asked? Let us know at info@muckrock.com or via the form below.
---
Image via Cobb County Sherrif's Office