For each dollar spent on phone calls by inmates held by the Suffolk County Sheriff's Department, 41 cents goes back to their captors, according to materials recently received from the agency.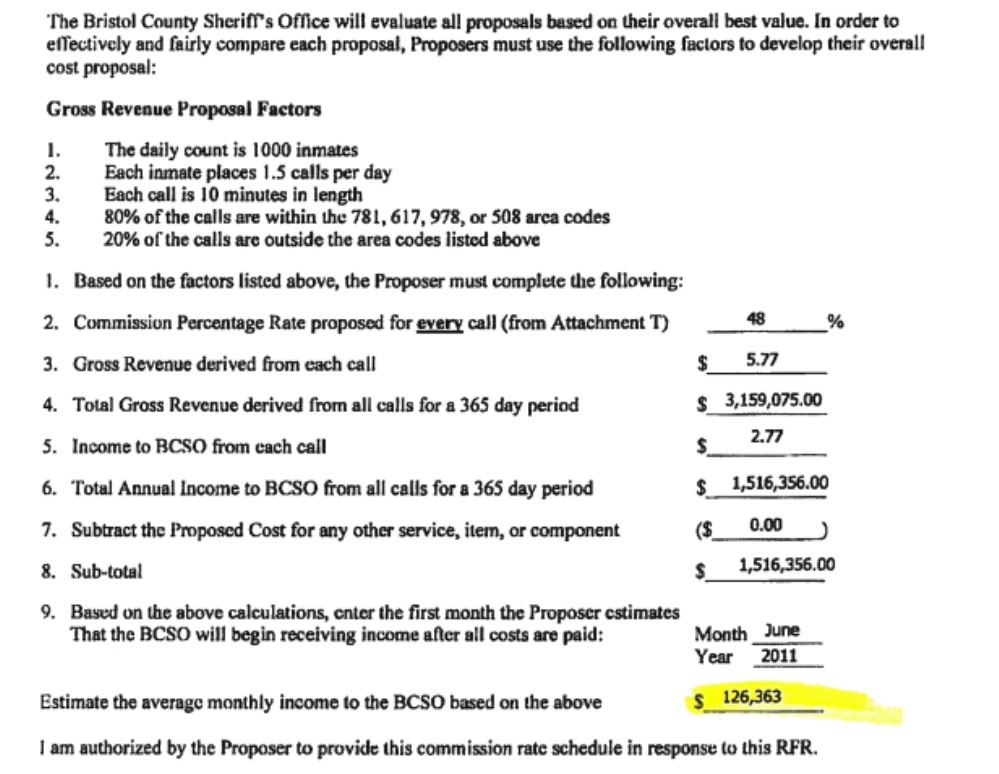 In the year ending at the end of January 2017, the 41% commission - down from the 50% cut they once claimed - the Department was able to supplement its budget with $713,000 gained from the use of prepaid and directly billed phone service provided by Securus Technologies, one of the country's largest providers of prison technology. For the month of January this year, local calls averaged about 15 minutes at 28 cents a minute, a charge of $4.20 with $1.72 of that slotted to the coffers of the Suffolk County Sheriff.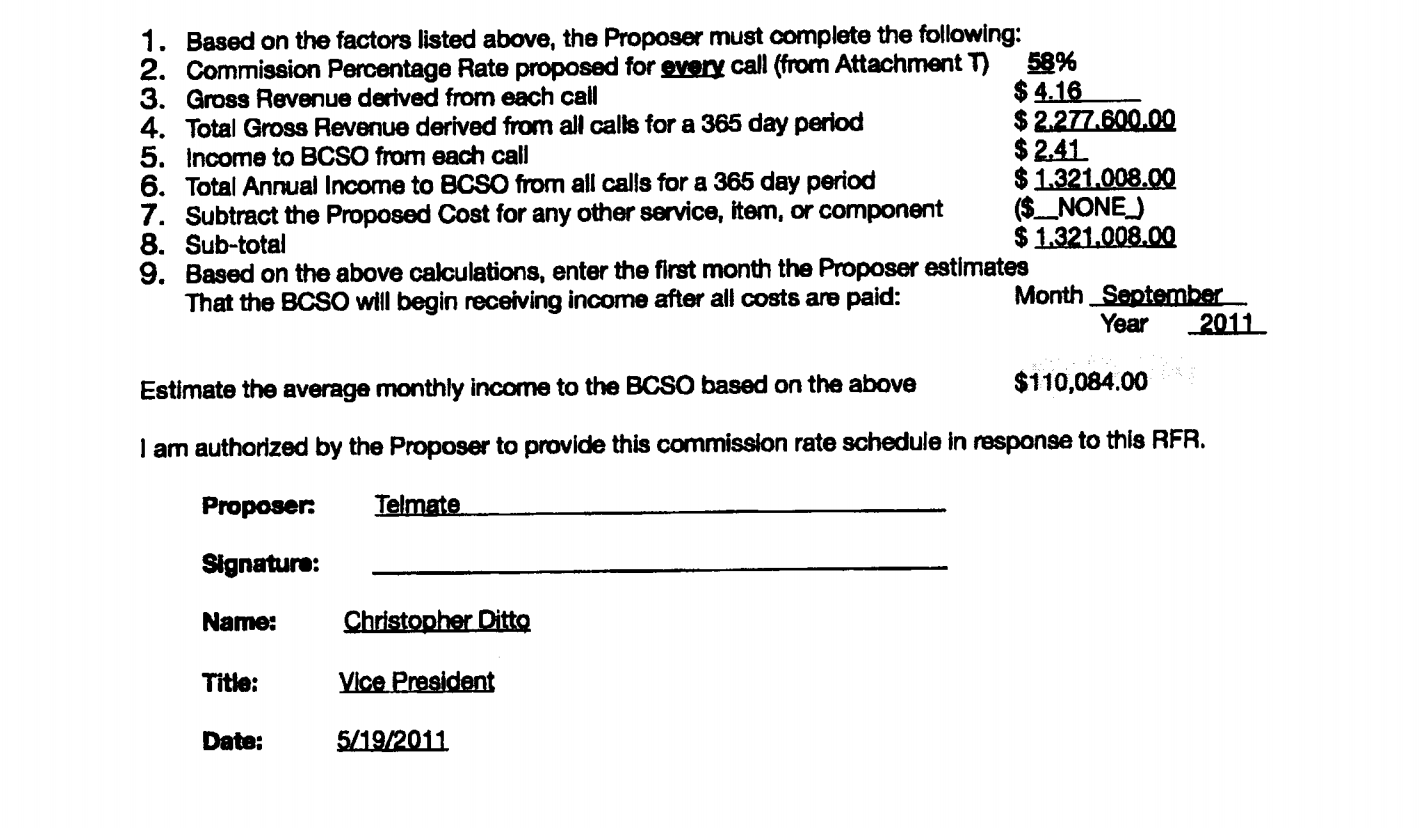 In addition to phone services, Securus also offers video visitation, email, and text services to correctional facilities nationwide. It's just one of multiple companies that provide similar options to jails and prisons. In the 2011 bid to run Suffolk County's prison phone operations, two others, Telmate and IC Solutions, also offered up hefty commissions in their effort to win the agency's favor.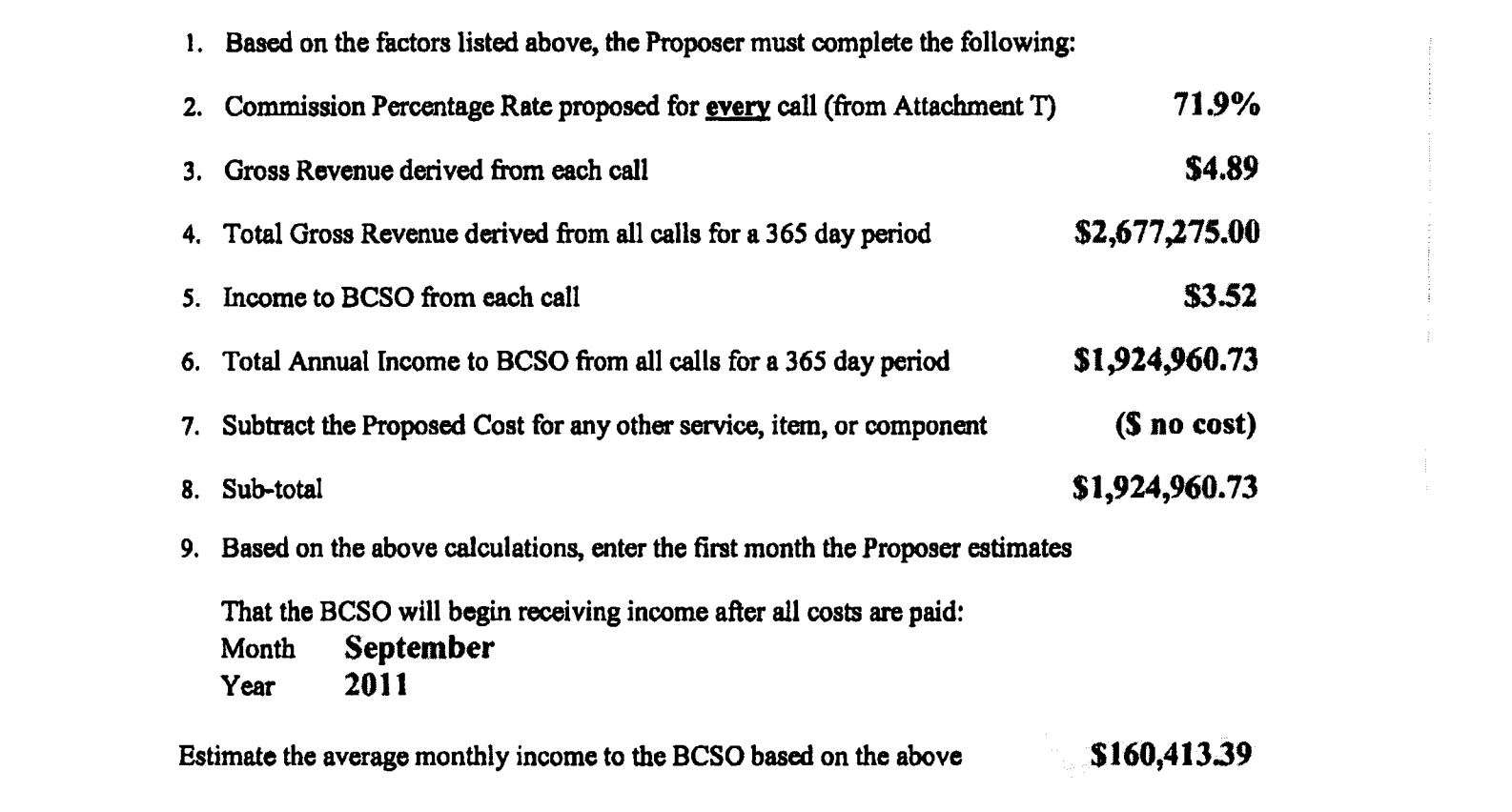 While the amount is but a small fraction of the Sheriff's $154 million budget last year, the fees can be horribly burdensome for families and inmates trying to maintain a relationship during incarceration.
The use of phone commissions is a common practice at detention facilities nationwide, where ubiquitous budget struggles have coupled with an ever-present, growing prison population to create a thriving market of private sector prison services at the cost of the incarcerated themselves.
In many cases, the installation and maintenance of the equipment comes at no cost to the department, like Suffolk County Sheriff, instead relying on commissions to convince agencies to permit the phones in their facilities; while the pop culture image of "one phone call" may lead one to think there is some obligatory access to the outside, the right to phone use actually varies widely by state and is more often a privilege than not.
MuckRock is continuing to look into the use of the commission in correctional contracts nationwide. Want us to dig into how your prison gets funded and the kickbacks it can generate? Let us know at info@muckrock.com or on Twitter @MuckRock.
Read the responsive records embedded below, or on the request page.
---
Image by Scott LaPierre via The Verge