It took nearly a decade, but Ted Mosby, narrator of the long-running CBS sitcom How I Met Your Mother, finally got to the point in the story where he, well, met the mother. While last year's series finale drew controversy for what some considered a last minute bait-and-switch, FCC complaints released to James C. Dziobek III were less concerned about continuity and more about Barney's junk.
As we've come to expect, human anatomy was the biggest offender, with viewers decrying the show's references to male genitalia …



female genitalia, particularly the talking variety …

and, quite literally, everything else.

In addition to naughty bits, the show's use of sexual terminology and slang drew ire, such as "bang" …

"come and "laid" …

"douche …

and "three-way," which the complainee identifies as a one of the more "complex sex acts."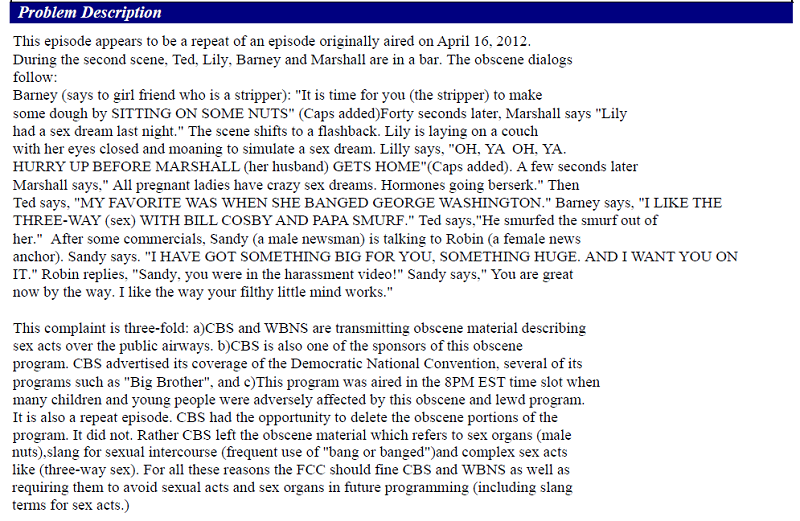 Finally, in case you were curious about what kind of person would immediately leap to calling in the federal government when they see something they don't like on television, there's the "Wife, Mom, Businesswoman, Concrened (sic) Citizen" who just wants to enjoy her sports programs without having to explain nymphomania to her children:

Is that too much to ask? Read the full complaints embedded below, or on the request page.
---
Image via Wikimedia Commons