Last month, the Denver Police Department completed two years of indirectly monitoring migrants and youth for the Department of Homeland Security
Since the early days of the Trump Administration, one centerpiece of President Barack Obama's counterror policy has remained mostly untouched.
Countering Violent Extremism, or CVE, is an Obama-era program that was pitched as a community driven approach to national security. The thesis of CVE, that law enforcement can prevent extremist violence by strengthening relationships with community leaders, hinges on the widely discredited assumption that there is some way to predict who does or does not become a terrorist.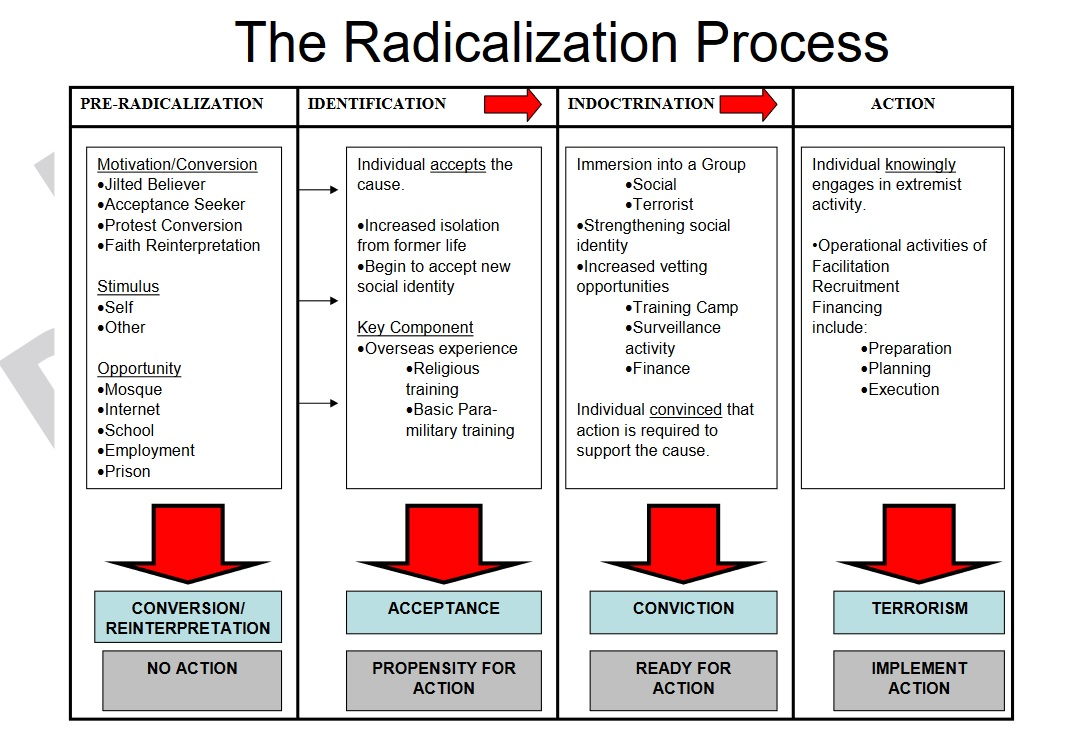 In a critical difference, however, President Donald Trump's CVE program drops Obama's pretense of community policing. In July 2017, the Department of Homeland Security announced that the 10 million dollar CVE fund would be redirected to 26 of the original 31 grantees, removing five organizations that purportedly focused on white supremacist violence. The revised grantee list echoed criticisms that the CVE program was disproportionally focused on Muslim communities, while roughly tripling the amount of money given to law enforcement agencies.
One of those agencies is the Denver Police Department. Trump's adjusted CVE program doubled the grant awarded to the DPD, from $240,000 to $481,313.
New files released through a Colorado Open Records Act request confirm that today's DPD has steadily expanded their CVE surveillance program since 2017, explicitly identifying Denver's immigrant and refugee program as a community that is uniquely susceptible to radicalization.

The only form of extremism credibly linked to increased immigration is homegrown, right-wing terrorism, though DPD and many of the other grantees specifically watch migrants and refugees.
Denver Police also watch the city's public school students. DPD's CVE project contracts to Goodwill Industries, a national nonprofit organization with an established mentoring program in Denver Public Schools. DPD tasks Goodwill with monitoring the social-emotional growth of selected "high-risk" mentees. The bulk of DPD's violence work is outsourced to this Goodwill mentorship program.
MuckRock's Waqas Mirza has previously reported on how Goodwill Industries "has identified the transition from middle school to high school as one of the most dangerous for potential radicalization." DPD's grant documents do not elaborate upon this prepubescent theory of terrorism, however, the agency's 2016 CVE grant application suggests that refugee students are more likely to become radicalized.

This unsubstantiated theory of radicalization is again belied by overwhelming scientific consensus that refugees do not commit acts of terror. In 2017, the same year that CVE programming launched in Denver, the conservative think tank Cato Institute estimated that the average American has a 0.00003% chance of being killed by a foreign-born terrorist.
Still, DPD allocated roughly a quarter of their DHS grant to developing Goodwill Industries' CVE mentorship program. By DPD's own estimation, the success of this mentorship program is measured by Goodwill staff's own reports of "high-risk" students having an increased "social competence."

The grant documents do not define "social competence". However, DPD reports that the Goodwill CVE mentorship program has enrolled 115 Denver Public School students.
DPD's CVE grant expires at the end of this month, concluding nearly two years of the agency's quiet monitoring of immigrant and refugee communities.
Read DPD's community awareness briefing embedded below, and the rest on the request page.
---
Image by Regroce via Wikimedia Commons and is licensed under CC BY-SA 3.0