Presidential visits, whether to rustic diners or clandestine headquarters, are always both meticulously planned and opportunities for unexpected chaos. When it's President Trump visiting the CIA, the notoriously tight-lipped staff find themselves wrangling for seats and dealing with logistics that, unsurprisingly, were remarkably fluid for a trip just across the Potomac.
The 2017 visit happened before many of the incidents that would drive a wedge between President Trump and a large part of the U.S. intelligence community, but already he had compared the Agency to "Nazis" for their handling of unflattering intelligence on Russian interference in the election.
The faux pas apparently did not stop there. As Vernon Loeb reported for The Atlantic, Trump's choice of the Memorial Wall backdrop and jokes about political leanings apparently sent the event's tenor from icy to frozen for many attendees who wanted to project and protect the agency's non-partisan status.
Some felt the appearance was crass or abrasive. Others found the limited-attendance reception a can't-miss event. Documents eventually released by a FOIA request contain a few internal communications detailing some of the wheeling and dealing that goes into a POTUS drop by.
While some of the language from top officials was remarkably restrained when discussing the Commander in Chief, given widespread reports that applause at the event came from campaign staff not Agency personnel, perhaps what's most interesting is what was not found in the files: any disavowal or concern about the agency being used as a political prop.
Newsweek updated it's story from last night about who was clapping at Trump's speech at CIA https://t.co/0MeJPInII3 pic.twitter.com/NNgWvAJgoB

— Jason Leopold (@JasonLeopold) January 22, 2017
Despite the widespread, if momentary, confusion and the off-the-record disavowals to reporters, internally there was apparently no commentary or reassurance of the Agency's continued focus on non-partisan presentation. The contemporaneous memo from then Acting Director Meroe Park struck me as most notable for not saying anything about the president at all, except for perhaps a subtle critique of the need for agility to support the last-minute visit: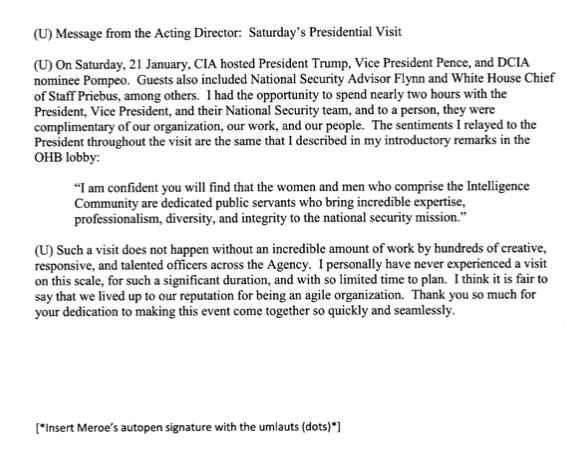 There's more on those logistics in the few other pages that were released, including details that only those specifically tapped by Public Affairs would be allowed to attend: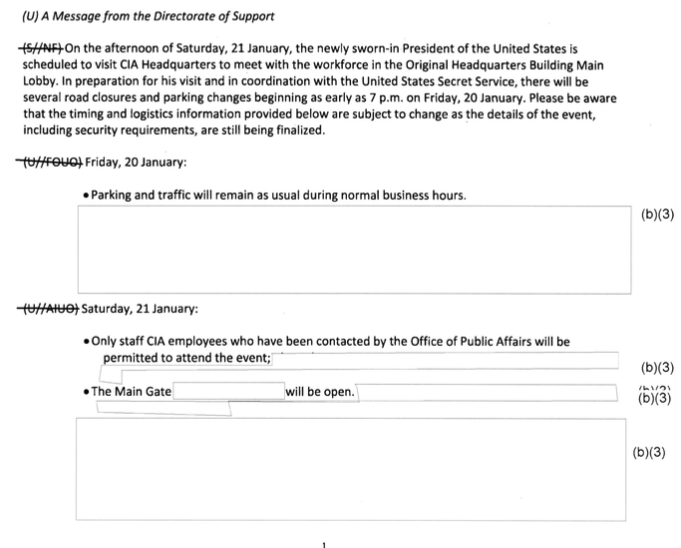 Unsurprisingly, the Saturday spectacle quickly filled up:

Watch out, press!
The internal communications also made a point of noting that there would be press photographers and news cameras present, so if folks needed their faces not to be broadcast to millions, this was not the event for them.


Also, the small interesting detail that last minute changes were most conveniently communicated by just posting updates to the public web, versus asking people to access internal communication systems from home.
Some other flotsam from the file as people responded to or forwarded the announcement:
Too slow

Asking for an extra seat

A weird clarification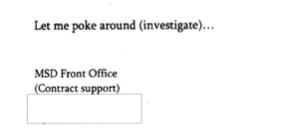 Green to go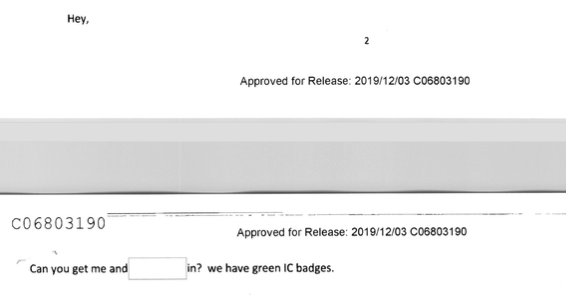 It's a date

Got a better offer

All in all, nothing out of the ordinary regarding the logistics for a presidential visit, which by itself is odd since clearly a lot of people were uncomfortable with a) being referred to by the president as Nazis and b) the use of a memorial for those killed in action as a political backdrop. Apparently any internal complaints or dissent went through more classified channels.
Read the full documents below or on the request page.
<iframe src="https://embed.documentcloud.org/documents/20382511-trumps-jan-21-2017-cia-visit/?embed=1&title=1" title="Trump's Jan 21, 2017 CIA Visit (Hosted by DocumentCloud)" width="700" height="990" style="border: 1px solid #aaa;" sandbox="allow-scripts allow-same-origin allow-popups allow-forms"
---
Image via CIA Flickr