The Federal Bureau of Investigation never conducted an investigation focused on acclaimed author Truman Capote, who was at work on his classic In Cold Blood when his name first appeared in the Bureau's files.

Though the agency declined to look into direct requests related to the writer's safety and reputation, his file nevertheless stretches over 100 pages, in no small part because he was among those who supported, for a time, the Fair Play for Cuba Committee.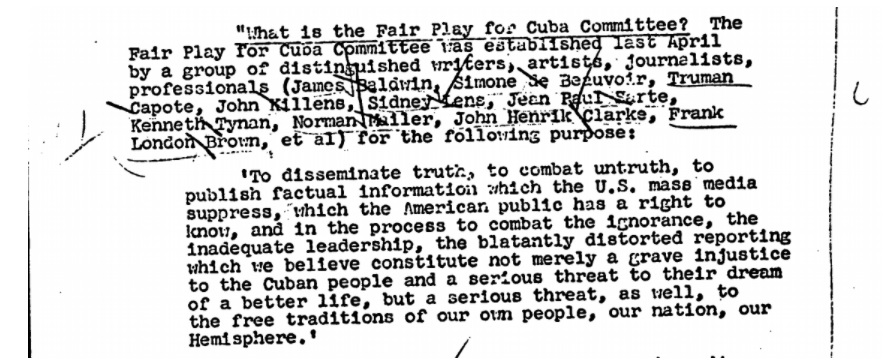 Associated with a number of other well-known wordsmiths, like Allen Gisberg, Norman Mailer, and Gore Vidal, the group caused a stir with an April 6, 1960 ad in the New York Times, challenging the U.S. attitude toward the Cuban Revolution, which had come to a close the previous year.

FPCC initially gathered around a platform of pro-truth policy regarding Cuba and claimed as members local chapters and students nationwide.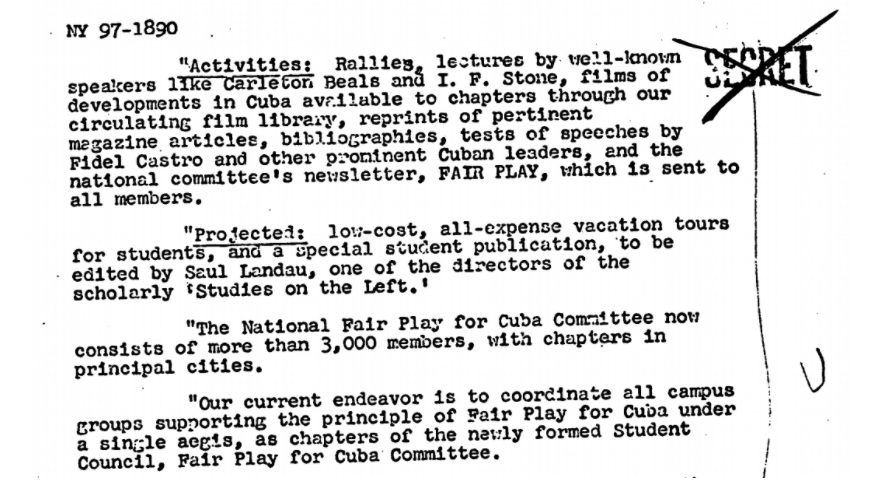 However, the communist fears of mid-century America and the participation of Lee Harvey Oswald, notorious assassin of President John F. Kennedy …

ultimately led to the formal dissolution of the group at the end of 1963, which was received with various levels of skepticism.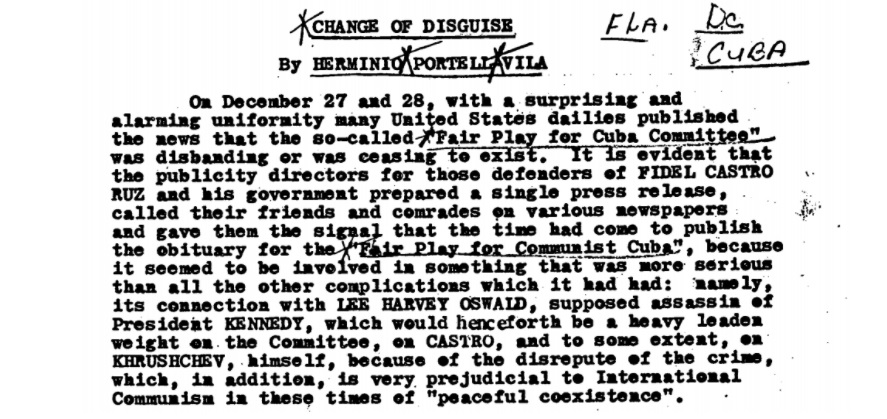 You can find more on the FPCC in Capote's FBI file, embedded below …
and in the Central Intelligence Agency's CREST archive.
---
Image by Roger Higgins via Wikimedia Commons