There are a few basic guidelines to stay aware and safe of your surroundings. Be careful of ice on slick winter roads. Don't mix bleach and ammonia. Keep an eye on new police technologies before they become too powerful.
Part of being a conscientious member of American society relies on keeping tabs on our police, and social media surveillance has become an increasingly used tool of law enforcement.
Numerous companies have cropped up to aid police and federal law enforcement attempting to monitor online interactions and comments. Groups like Geofeedia and Dataminr, SnapTrends and Lucidworks collect data from public social media posts, which can then be analyzed by insurance companies, marketing firms, and, yes, local law enforcement.
And with pervasive surveillance, there's a growing concern that what you say, like, or laugh at online may be misinterpreted, misread, and used against you.
At MuckRock, we believe that concern is valid. It doesn't take long for the innocuous to develop dangerously.
The current capabilities of such software involve features like location-based monitoring, which in real time can collect and analyze posts within a particular area or by particular people …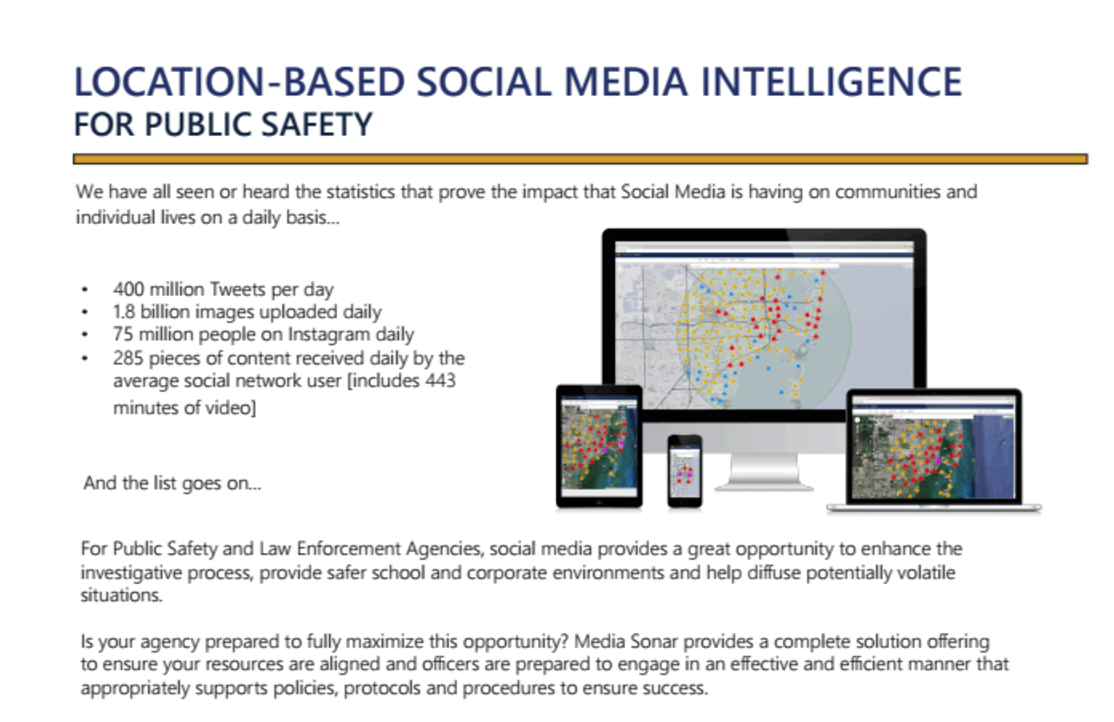 with various filters for certain emojis that are obviously used with all the art that comes with intimate conversation …

as well as a whole list of other metrics by which to manipulate the collection of feeds, like the calculation of "threat scores" for individuals in an area.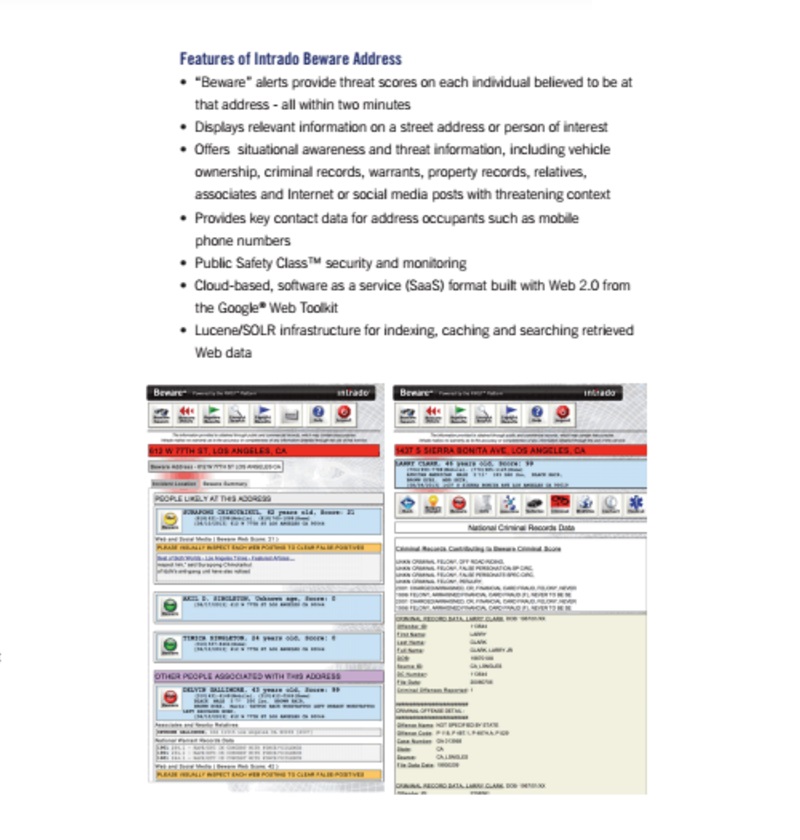 Some believe that because most of the data that these companies use is available publicly - that is, it's derived from publicly-available posts rather than those that are private or sent directly - the adoption of such technologies is not terribly problematic; after all, it's something like the equivalent of an officer manually sorting through feeds his or herself or simply standing in the middle of a town square and listening, as one paper put it.
The ACLU recently took steps to limit this access by successfully asking major social media like Facebook, Twitter, and Instagram to deny companies working with law enforcement special access to their API information.
But current limitations on the software don't preclude future, more alarming additions. And with a lack of policies and penalties for their violations, there's no guarantee that the seemingly harmless correlation of public posts now can't be grown into the sort of warrant-free access that can cast a cloud of suspicion on anyone.
Even without private data capabilities, the free-form acquisition of this policing tool provides no guarantee that it won't disproportionately affect the freedom and constitutional rights of protesters, the poor, communities of color, and other groups.
MuckRock, with your help, has been filing requests around the country, and as we enter the new year, we're recommitting to our mission to bring transparency and conversation to the policies and tools that are used to "keep us safe." Join us by submitting your town or county to our list of places to survey, and check out what materials we've already gathered by consulting the map above.
We'll keep the form open until March 1, 2017, so submit away!
---
Header image via Pexels