In this week's round-up, one public university deals with a looming lawsuit for releasing documents, journalists appeal for records from another state school, and a judge rules that officials' public statements aren't … well, official.
See a great use of public records we missed? Send over your favorite FOIA stories via email, on Twitter, or on Facebook, and maybe we'll include them in the next roundup. And if you'd like even more inspiration, read past round-ups.
#Declassified
A judge ruled that public acknowledgement of a classified military program doesn't give FOIA officers the go-ahead to also acknowledge the existence of such a program, Politico reported.
After President Donald Trump seemingly acknowledged the existence of a secret Central Intelligence Agency program in a tweet berating the Washington Post and in subsequent interview, the New York Times tried to get more information about the program via a FOIA request.

The publication then sued for the information.
"The newspaper argued that Trump's statements declassified the program, at least in broad strokes, nullifying the CIA's position that it could neither confirm nor deny the reported $1 billion effort to provide Syrian rebels with arms, training and nonlethal assistance."
A judge ruled that public discussion by officials doesn't declassify the information, according to the Politico report.
Ollie's twist
March was months ago, but you can't keep college basketball off, err, out of the court.
Former University of Connecticut basketball coach Kevin Ollie was fired earlier this year and accused of recruiting violations - various actions that could be considered bribery. During an ongoing national investigation into the allegations against Ollie and legal battles regarding UConn's termination of Ollie's contract, the university released transcripts from the investigation in response to a FOIA request.
Ollie wants those records retracted, and is gearing up for a lawsuit.
"… Ollie's lawyers threatened a lawsuit after UConn released documents related to an ongoing NCAA investigation as part of a Freedom of Information Act request. […] His lawyers claim the NCAA transcripts detailed false claims and confidential information that was protected by FOIA laws because they're related to an ongoing investigation and personnel matters."
Semantics schmantics
A pediatric psychiatry researcher at the University of Illinois at Chicago is accused of multiple types of misconduct in her clinical trial of lithium as a treatment for childhood bipolar disorder. She allegedly falsified data, used her own children in the study, and testing the drug on children under 13 without informing parents of the risks, according to the ProPublica Illinois report. One of the children became ill.
ProPublica Illinois appealed to the state attorney general when the university refused to disclose how many children were given the drug for the study. They subsequently obtained a log showing that, over the course of the nearly four-year study, 101 children were enrolled in the test group that was given the drug.
ProPublica Illinois also asked for records of complaints filed regarding the study. Initially, the university claimed there was only one complaint, but clarified that claim when the reporter obtained more records of communications from parents.
"UIC officials still maintain the calls were linquiriesl and not complaints, and therefore say they responded accurately to ProPublica Illinois' questions earlier this year."

"The University interpreted your use of the word complaint consistent with the definition of the word found in Merriam-Webster Dictionary (online version): 'a formal allegation against a party.'"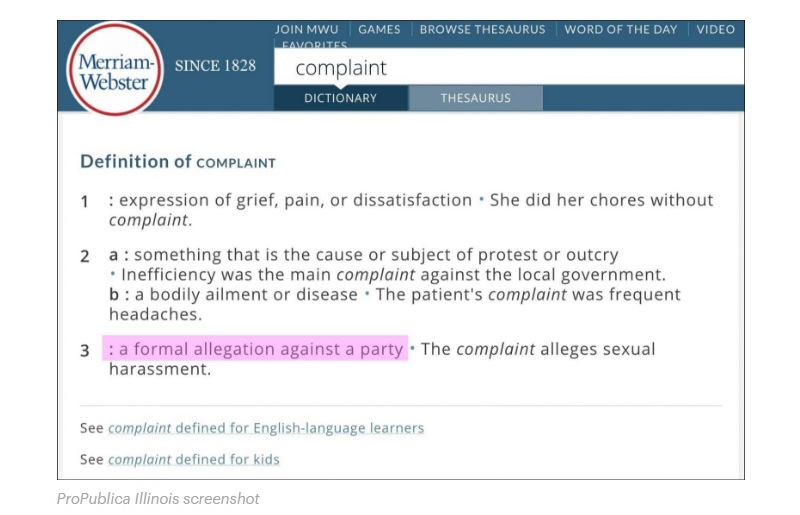 Read a great FOIA-based news story we should highlight? Let us know and maybe we can include it in our next roundup! Send it over via email, on Twitter, or on Facebook.
---
Image by Andrea Hanks via White House Flickr