Currently filling the 10 pm to midnight time slot on CNN, Don Lemon has apparently made no friends among temperance activists, opponents of potty mouth, and Trump supporters. According to Federal Communications Commission complaints released through FOIA, 41 people between 2015 and 2017 wrote to the Federal government to complain about Lemon's newscasting.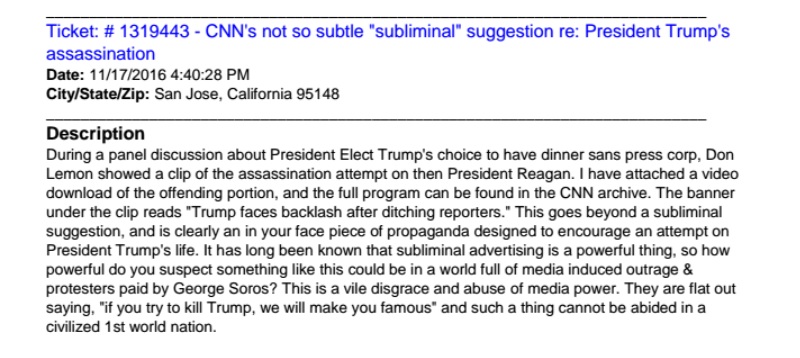 The complaints filter into two main categories: One, impropriety, including contributor's use of foul language …


(more often than not quoting the president) …


and most importantly, Lemon's now-notorious New Year's Eve broadcasts.


And two, a general anti-media medley, made up of critiques of bias …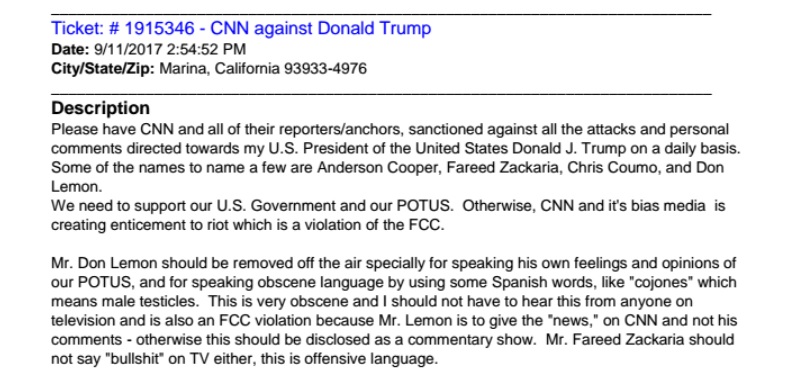 and white people being mad at being called racist.


Interestingly enough, as we saw with the Breitbart News complaints, a fair number of people included links to far right-wing blogs to cite evidence of Lemon and CNN's wrongdoing.

We're just glad they found their safe spaces. Check out the rest of the 41 complaints embedded below, or on the request page.
---
Image via CNN