In a surprising turn, a request for complaints submitted to the FCC regarding the controversial conservative site Breitbart News instead yielded a series of attacks on other media outlets, citing Breitbart articles as evidence.
The greivances - released as a result of a FOIA by Michael Morisy - took aim at CNN …

PSB (sic) …

Telemundo …

CNN again …

and of course, Big Hollywood (with bonus "Think of the Children") …

The remaining complaints are a fascinating mixed bag, from this "humble citizen's" plea that #GamerGaters get unbanned from Twitter …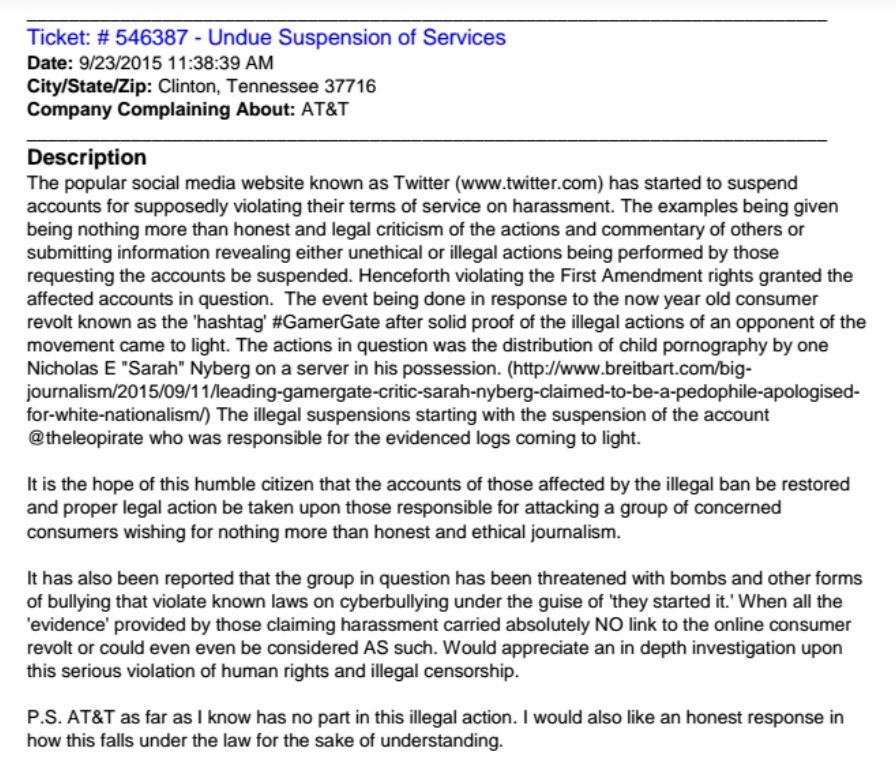 this rather bold call for the FCC to ban itself …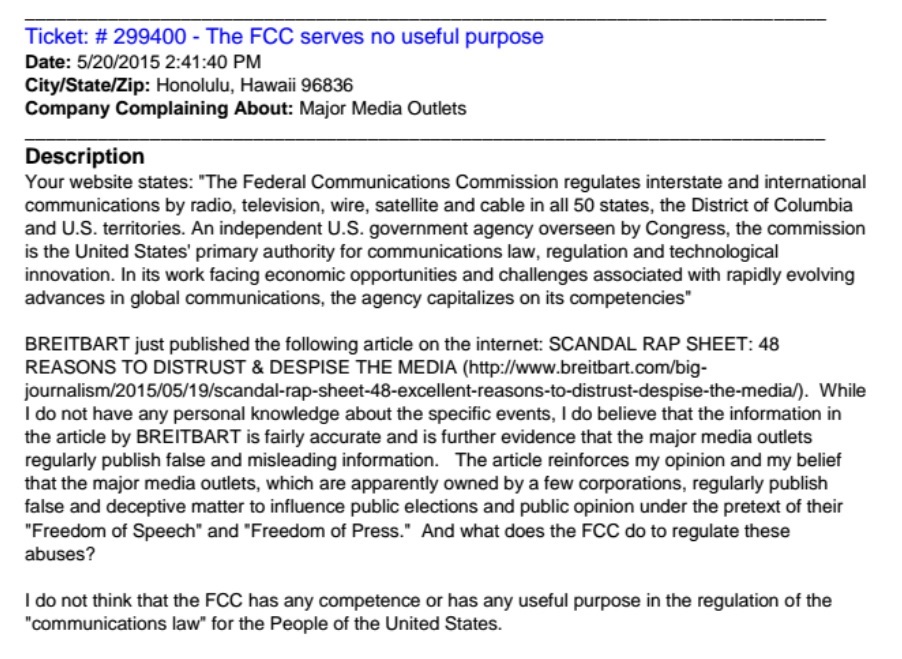 and this truly bizarre impromptu Bible study.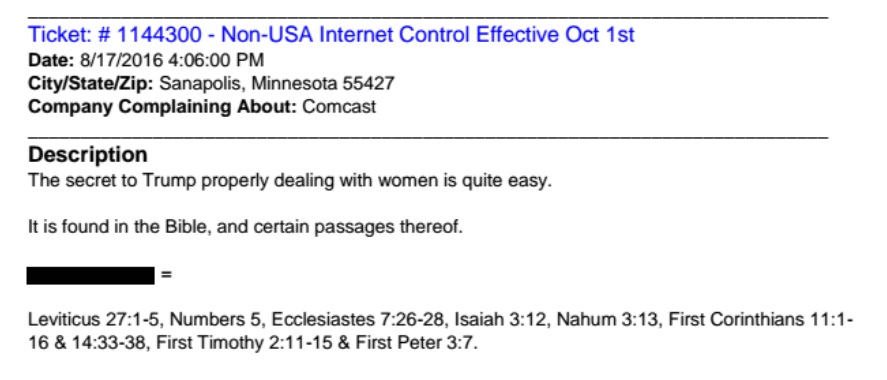 And in case you were wondering what the general theme of those verses happened to be, here's Ecclesiastes:

Yep.
Read the full complaints embedded below, or on the request page:
---
Image via Wikimedia Commons