Parish jails in Louisiana receive as much as 60 percent of prisoner phone call revenues - though they've been offered upwards of 68 percent by other prepaid phone services - according to materials recently released as part of a MuckRock investigation into Bayou State inmate communication commissions.
A handful of early responses to our survey of local jails in the state have highlighted the role that regional telecommunication providers play in offering prison phone service; as of yet, no agency has provided equivalent materials for its relationship with Securus, known as the nation's largest provider of such communication services and an eager pioneer in the expansion of prison telecommunications.
Ally Telecom, which provides service to approximately a dozen parishes throughout the state, currently has active agreements with Saint Charles Parish and West Baton Rouge Parish (WBRP), with commission agreements set at 58% and 60%, respectively, of the agency's monthly gross revenues from phone calls.
The revenue generated from the calls that inmates place to the world beyond their walls can come from a variety of fees - for adding money to the phone account, connecting to a number, and depending on the destination of the call. This money is often split between the company providing the service, which often offers to provide equipment and maintenance at no cost, and the facility itself, which benefits from the added source of income. According to Ally's promotional materials, the company's "unique calling process will maximize revenue" for the department; the WBRP contract with ally is set to expire on June 30, 2020, though the agreement includes under automatic renewal within its terms.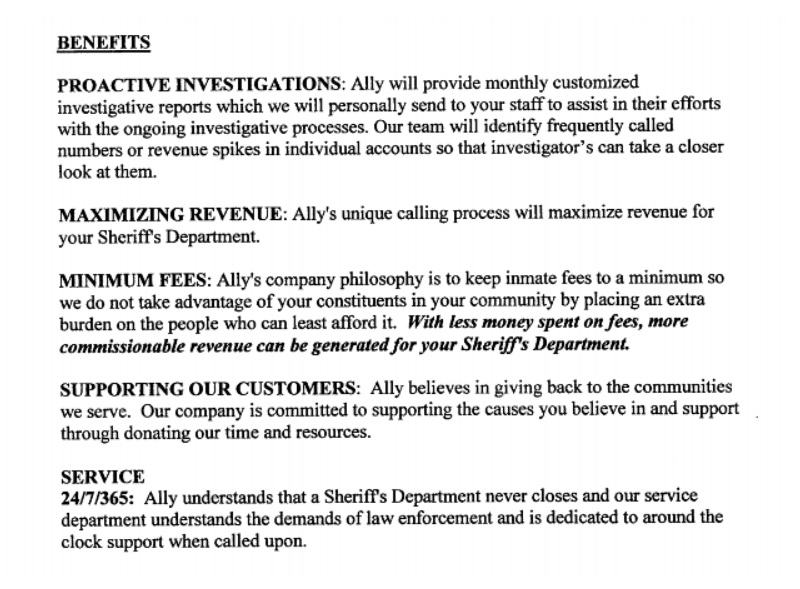 Ally also provided West Baton Rouge Parish Sheriff (WBRP) with three pocket cell phone detectors, used to identify and confiscate individual phones, which are prohibited behind bars.

In August, the WBRP relationship with Ally generated $14,593.50 for the jail out of the $24,322.50 charged for phone use that month.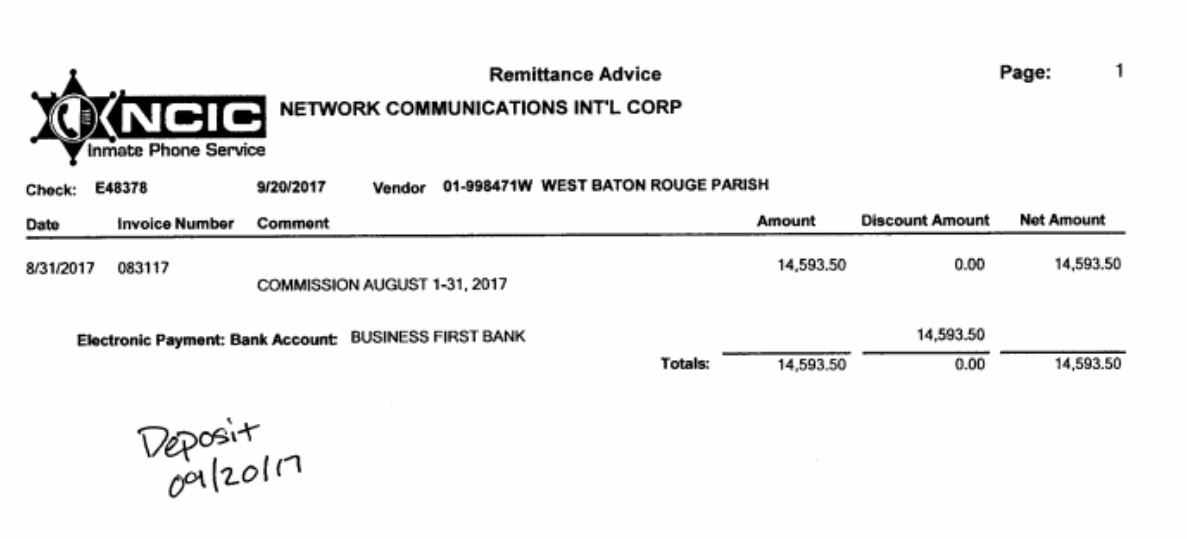 MuckRock is still collecting materials from the other facilities in the state. You can let us know about your prison phone experiences via twitter or at info@muckrock.com. Read the WBRP documents embedded below, or on the request page.
---
Image via Prison Photography