For more than 50 years, the Freedom of Information Act has been the governing federal law that mandates what records and federal agencies are subject to transparency. Although the law of the land, the act permits each state to hold its own set of public record guidelines.
There are 50 state records laws (51 counting Washington D.C.) all with different statutes, exemptions, and limitations that dictate what you can get from your state and local agencies. With the rules of access differing across the board, MuckRock provides an easy way to keep track of them all through our interactive database showcasing the best, the worst, and the confusing parts of state records law.
At a glance, our MuckRock place page gives quick insight into each state's average response time, state's that block out-of-state requesters, as well as state exemptions and government branches exempt from records law.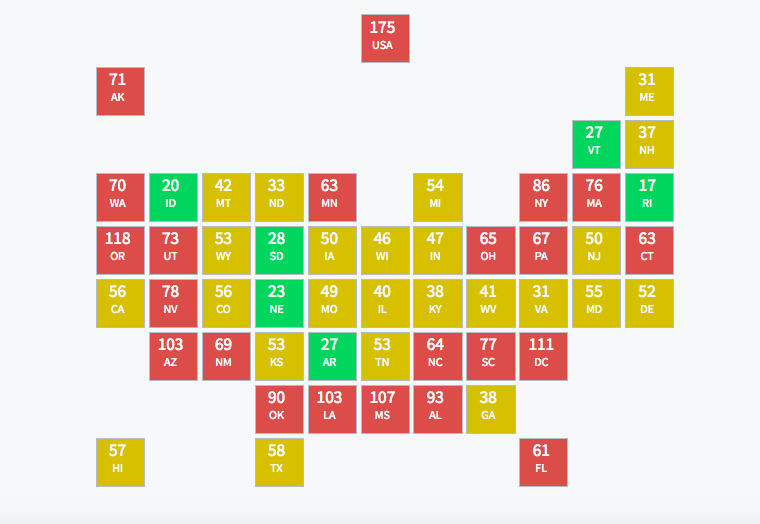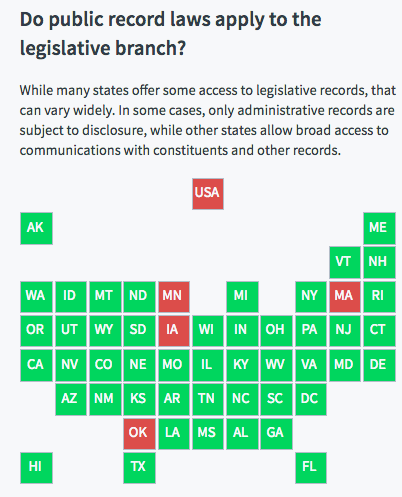 If you are looking for more information on a state's records law, you can click any of the 50 states on our map to access our state guides. Our guides gives readers an in-depth overview of each state's records law, notable attributes of the law, and supplemental knowledge on appeal processes and statistics.
You can also find out what branches of government are exempt under each state records law. For example, Iowa, Massachusetts, Minnesota, and Oklahoma Legislatures have all barred their records from the public.
If you're looking to connect with transparency advocates in your state, you can find organizations to reach out to under the resource section. We've also included helpful state statistics such as the number of requests filed for that state through MuckRock, average response time, success rate, and average fees.
All of our data is is calculated through the MuckRock API!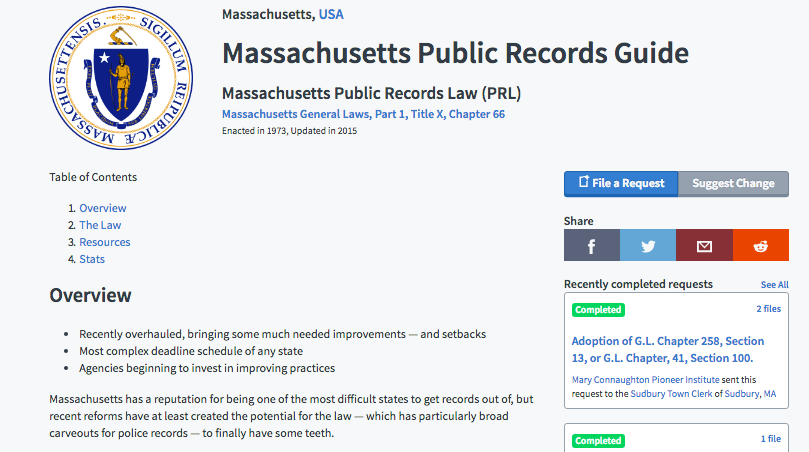 Once you have a good overview of the law, you can head over to our exemption database and read through different state exemptions and adjoining appeals.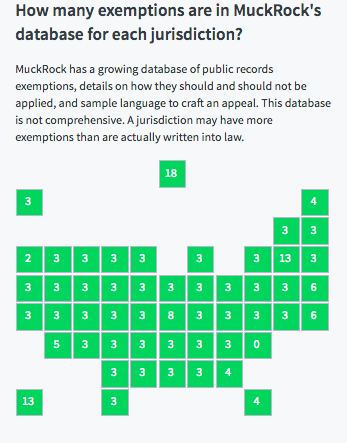 Our goal is to hold a centralized database of each state's exemptions as well as sample appeal language for other requesters looking to challenge rejections.
You too can be a part of our database by helping us expand our appeal and exemptions page. We're looking for winning appeal language and commonly cited state exemptions to help other requesters file successful appeals and navigate state exemptions. You can send us your winning appeals and exemptions through our assignment page. Your insights will help hundreds of requesters unlock records across the nation.
For any other state records law insights, you can take a look at our State of State Public Records Law project where we host a collection of state records stories including issues with the law, upcoming legislation, and victories for transparency. You can also contribute to our project by sending us your state updates.
---
Image via Joint Base Langley-Eustis