Police departments are increasingly tracking your face, your fingerprints, your tattoos — and even your DNA. Help the Electronic Frontier Foundation and MuckRock uncover how local agencies are tracking you and bring some much-needed transparency to the murky world of biometric surveillance.
Latest Articles See all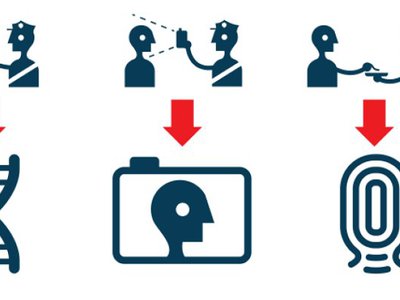 EFF and MuckRock teamed up in August to reveal how state and local law enforcement agencies are using mobile biometric technology in the field. We're starting our analysis in California, where nine agencies indicated they were using digital fingerprinting and facial recognition software.