Last Tuesday marked the 100th anniversary of the Great Molasses Flood, a 30-foot high, 2.3 million gallon flood of molasses that killed 21 and injured 150 people. The tank of molasses was stored in Boston's North End, where it would be funnelled over to a Cambridge distillery to be turned into rum before Prohibition. While a later investigation determined that the cause of the explosion was due to a combination of unreasonably warm temperatures and structural issues in the tank, in the immediate aftermath of the disaster the United States Industrial Alcohol Company shifted the blame to "anarchists," citing the North End's high population of Italian immigrants.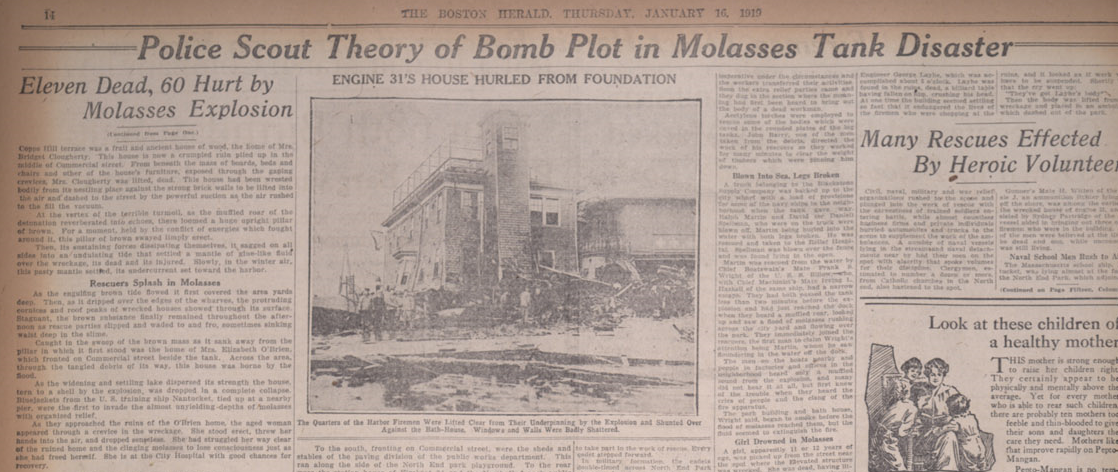 Image via the Boston Public Library Flickr
Just like the lingering smell of molasses that people still claim to experience in the North End, shifting blame on anarchists continues to this day.
In a 23-page report titled "Anarchist Extremism: An Overview for Law Enforcement," published in August 2012, the Federal Bureau of Investigation and released through a FOIA request by Christopher Schiano states at the very beginning that although many anarchists favor nonviolence …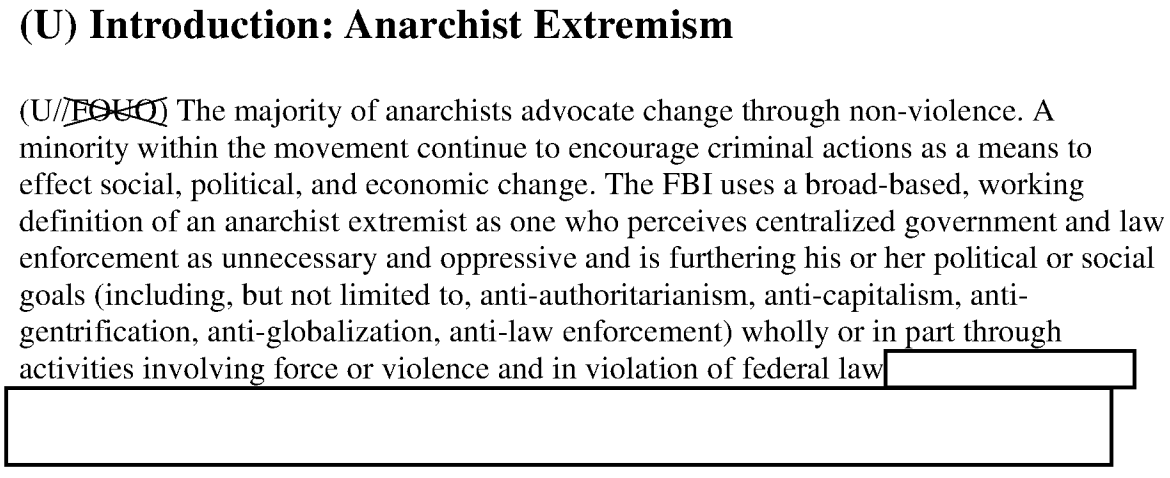 there is a minority that favors criminal behavior - notably, vandalism.

What the report does not explain, however, is why this petty crime deserves the Bureau's attention - apparently, anything as simple as the Anarchist symbol spray-painted onto a wall warrants an FBI counterterrorism investigation.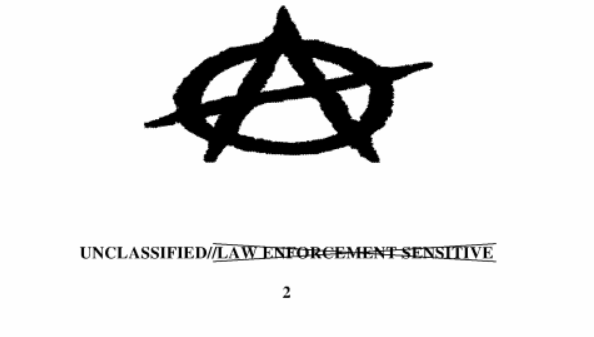 MuckRock has previously published articles about the government's focus on left-wing activist groups such as the Animal Liberation Front and Food Not Bombs compared to right-wing groups such as the Ku Klux Klan. Similar to Homeland Security's emphasis on Antifa as the "principal driver" of violence at rallies, the report blames anarchist extremists for "physical confrontations" at "white supremacist-sanction gatherings."

And despite missing the rise of right-wing extremism, the FBI remains vigilant for the threat from anarchist vandalism.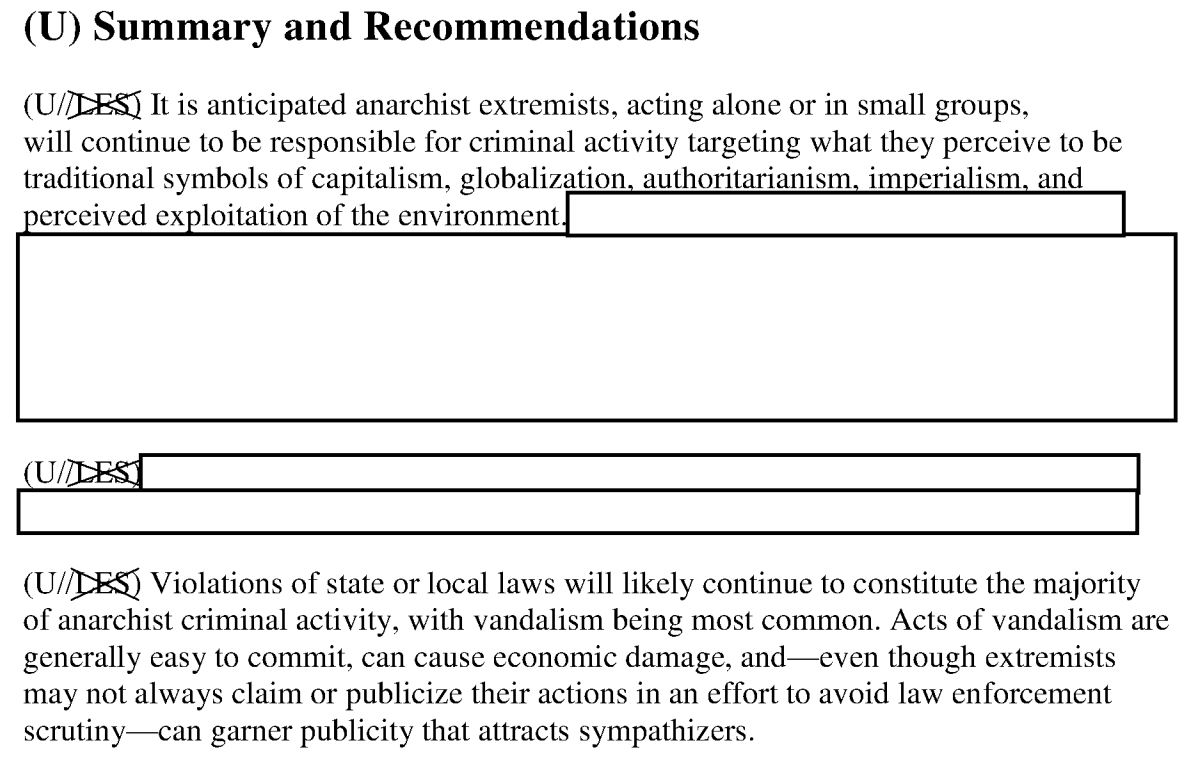 You can read the rest of the report below, or on the request page.
---
Image via Wikimedia Commons