Ecommerce leader Amazon says it will announce its second headquarters by the end of the year. With less than three months to go, the big reveal could come any day now. As 2018 enters its final quarter, only eight of the 20 finalist cities have released their proposals publicly, and of those, three were heavily redacted or incomplete.
Most finalist cities cited the same two reasons they couldn't share: that the city had to maintain privacy to keep a competitive advantage, or that outside, often non-public organizations were the actual entities handling the bid process. Those "non-public" groups were usually a local Economic Development Corporation or Chamber of Commerce.
A quarter of Amazon HQ2 finalist cities denied requests for their Amazon HQ2 proposals on claims that proposals are being handled by these offices: Atlanta, Austin, Denver, Indianapolis, and Los Angeles. Denver's proposal is the only one of these to become publicly available so far.

Chambers of Commerce are associations that promote and advance the interests of local business communities. They and similar private entities are often not subject to Freedom of Information Act requests, despite the fact they do receive some federal funding - all Chambers MuckRock filed with between late 2017 and now either said they would not release the bids or did not respond.
The Texas Supreme Court ruled in 2013 that the Texas Public Information Act only applied to "only entities that could not perform similar services without public funds and are thus sustained - in whole or part - by such funds." They found it did not apply to private entities contracting with the government to provide specific services, like Chambers of Commerce.

The South Carolina Supreme Court reinforced Chamber of Commerce protections against releasing information to the public in a May decision.
By using Chambers of Commerce and similar organizations, many cities are not compelled by law to release their bids to the public, which effectively cloaks the process in secrecy. But even in states and cities where those economic development entities are compelled to follow public records disclosure policies, some have found other loopholes to avoid releasing their Amazon HQ2 bids. For instance, Atlanta:
Using an "active economic development" or similar exemption is common among HQ2 finalist cities, whose officials claim privacy is necessary to maintain a competitive advantage in the bid process. Five other cities denied MuckRock's request for proposals on this basis.
The Chicago Mayor's Office said releasing their materials could give an advantage to another applicant, and the county's circuit court backed them up.
Please be advised that the records you seek are exempt from production pursuant to Section 7(1)(h). This section exempts from disclosure:

"[p]roposals and bids for any contract, grant, or agreement, including information which if it were d frustrate procurement or give an advantage to any person proposing to enter into a contractor agreement with the body, until an award or final selection is made. Information prepared by or for the body in preparation of a bid solicitation shall be exempt until an award or final selection is made."

5 ILCS 140/7(1)(h). In this instance, the requested record is the "bid" and because a final selection has not been made, the record falls squarely within the exemption.
Pittsburgh's open records officer said in January the bid and associated records were confidential and proprietary, citing exemptions in the public records law protecting trade secrets, real estate appraisals/construction project evaluations, and financial information of a bidder on a request for proposals. The city has not yet responded to MuckRock's more recent request for the documents.
A North Carolina public records representative said the records aren't public by North Carolina Public Records Law because they involve an ongoing economic development matter. The law does specify, though, that once the City of Raleigh is chosen or not chosen as the HQ2 site, the records must be disclosed within 25 business days.

Offices in Fairfax and Loudon Counties in northern Virginia and Dallas used similar reasoning to reject public records requests.
The clerk's office in Nashville simply responded that the office didn't maintain the HQ2 bid records and provided no additional information on where to find them. The New York City Mayor's Office says it won't have any documents until December, despite the fact the initial MuckRock request was sent to their office on Halloween 2017. The state's development corporation denied requests for documents last November.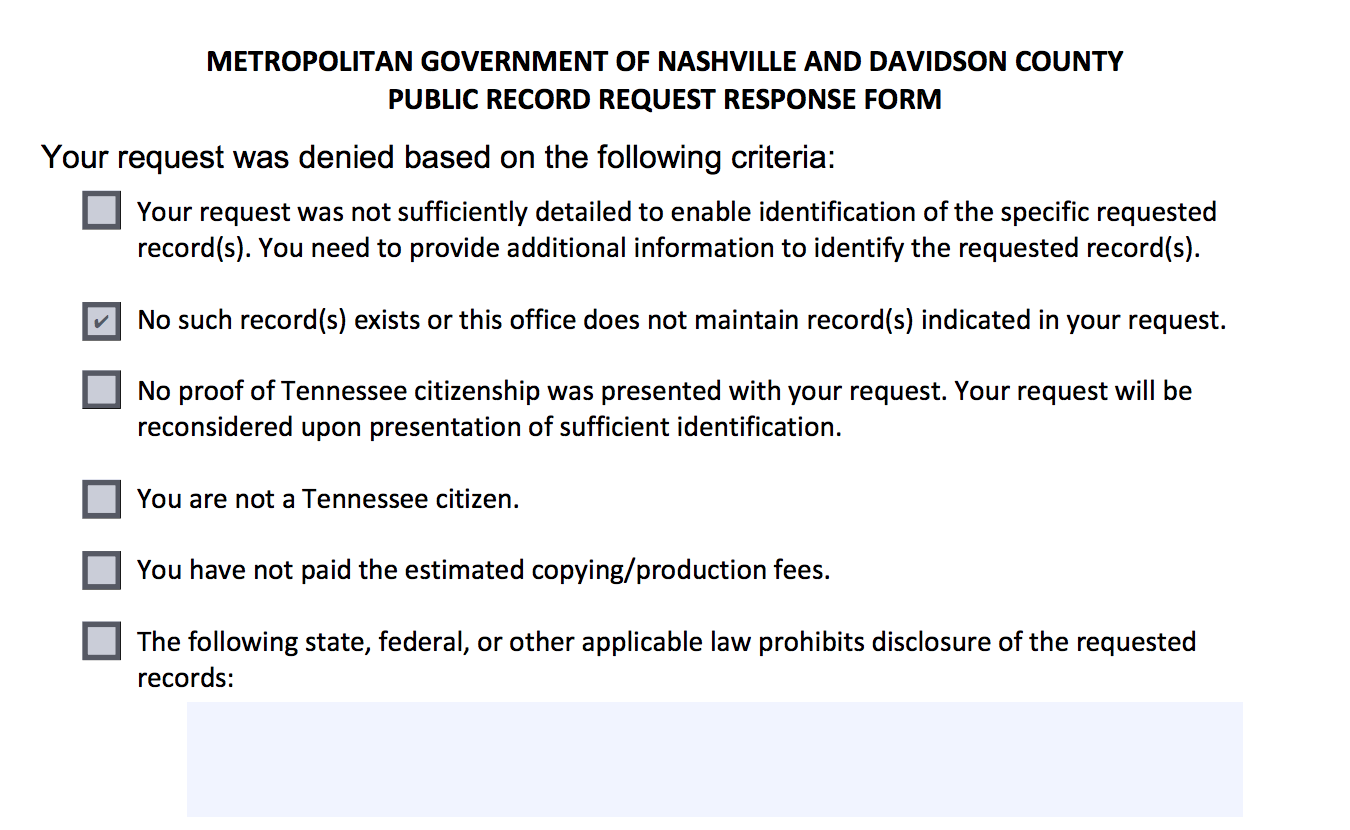 As MuckRock follows up with these cities and others that bid on Amazon, let us know via the form below. All of the currently-collected bids can be found on the project page.
---
Image by SounderBruce via Wikimedia Commons and is licensed under CC BY-SA 4.0