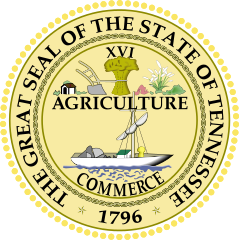 Tennessee, USA
Tennessee Public Records Guide
Tennessee is one of a number of states that currently restricts some or all public records requests to its own citizens (A full list of states with such restrictions). MuckRock may use volunteer proxy filers to file requests in this state.
In this instance, the regulation granting the right to citizen requesters is the Tennessee Open Records Act:
The records custodian may also require any citizen making a request to view a public record or to make a copy of a public record to present a photo identification, if the person possesses a photo identification, issued by a governmental entity, that includes the person's address. If a person does not possess a photo identification, the records custodian may require other forms of identification acceptable to the records custodian.
In addition to MuckRock, the following resources and organizations might prove useful to requesters seeking information from Tennessee:
The RCFP Tennessee Open Government Guide provides a quality overview of Tennessee's open records and open meeting laws, including citations to relevant case laws and guides to common questions and situations.
Have other resources we should highlight? Get in touch at info@muckrock.com or on Twitter at @MuckRockNews.

The following users have generously volunteered as MuckRock's proxy filers in this state:
Stats
Request Record

455

Filed

91

Completed

104

Rejected

55

No Responsive Documents

32

Awaiting Acknowledgement

38

Awaiting Response

49

Requiring Action

61

Overdue
Appeals

None
Allowed Response Time

7 days

Average Response Time

48 days

Success Rate

16.48%

Average Fee

$1574.35
3.08% of requests have a fee
Top Localities See All
| Jurisdiction | Requests | Pages Released |
| --- | --- | --- |
| Nashville, TN | 77 | 733 |
| Memphis, TN | 73 | 485 |
| Knoxville, TN | 18 | 22 |
| Chattanooga, TN | 13 | 10 |
| Nashville-Davidson County, TN | 11 | 11 |
| Murfreesboro, TN | 10 | 32 |
| Hamilton County, TN | 9 | 128 |
| Dickson County, TN | 7 | 2 |
| Shelby County, TN | 6 | 311 |
| Sumner County, TN | 4 | 4 |