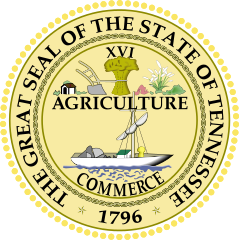 Tennessee, USA
Tennessee Public Records Guide
Table of Contents
Overview
Citizen requesters only.
563 exemptions included in the Tennessee Public Records Act
No option to appeal decisions.
At a glance, it appears like the Tennessee Public Records Act allows for greater transparency than most, as the law holds a broad definition of what is considered "public." Yet that broad definition is somewhat undercut by the 563 - and counting - exemptions that bar accesss to particular documents, such as medical records, student records, and investigative records. Tennessee's public records exemptions haven't been reviewed by state lawmakers since 1998, when the Committee on Open Records did a review of the 89 existing exemptions at the time. However, the new Open Records Ad Hoc Committee is currently reviewing the list in an effort to sunshine some exemptions. In addition, Tennessee is a "citizen's only" state, so if you're a non-resident, your request can be rejected out of hand. In some cases, an agency will even require to see a valid state I.D. before they will begin they will begin processing the request. (MuckRock has an in-state proxy that will make requests on user's behalf, read more about the process here.)
The Law
Broad definition of what is public.
All state, county, and municipal records are public unless otherwise mandated.
Has an Office of the Open Records Counsel. T.C.A §§ 8-4-601 to -604
Supplemental
Complete database of all 563 Exemptions to the Tennessee Public Records
2018 New and Amended Exceptions to the Tennessee Public Records Act
Schedule of Reasonable Charges
The Details
Can you submit a request if you're not a resident?
You must be a resident of Tennessee to submit a request.
Any citizen of the state of Tennessee can request access to any records that are deemed to be records of public bodies.
To whom does this apply?
Executive?
Yes.
Judicial?
Yes.
Legislative?
Yes.
Is there a designated records custodian?
Yes, agencies may have a records custodian.
Who is exempted?
No Tennessee agencies are entirely exempted from the Act. However, Tennessee has over 500 exemptions to its public records act limiting the release of certain documents.
The Act grants full access to the public of all governmental records "unless otherwise provided by state law." T.C.A. § 10-7-503(a) (1999).
How can requests be submitted?
In-person?
Yes. However, depending on the agencies public records policy and nature of the request, you may be required to submit in writing or on a specific form and show a valid I.D.
The Tennessee open records law (the "Act") provides for a Tennessee citizen's personal inspection of all state, count, and municipal records, and of all records maintained by the Tennessee Performing Arts Center management corporation at all times during business hours unless the records are statutorily declared to be confidential. T.C.A. § 10-7-503(a)(7)(A)(vi).
Verbally?
Yes, but it's best to file a written request to further the request and establish facts for judicial review. Requests can be oral, during business hours. However, there is no specified procedure to follow if an oral request is denied T.CA. § 10-7-503(a)(7)(A)(ii).
If a request is for both the inspection and copying of public records, the governmental entity may require the request to be in writing. .
By mail?
Yes.
By email?
Yes, however, the Act does not require requests to be written.
Wells v. Wharton, 2005 WL3309651 (Tenn. Ct. App. Dec. 7, 2005)
How long do they have to respond?
The custodian has seven business days to respond to the request, respond with a decision to your request or supply a timeframe of completion.
(B) The custodian of a public record or the custodian's designee shall promptly make available for inspection any public record not specifically exempt from disclosure. In the event it is not practicable for the record to be promptly available for inspection, the custodian shall, within seven (7) business days: (i) Make the information available to the requestor; (ii) Deny the request in writing or by completing a records request response form developed by the office of open records counsel. The response shall include the basis for the denial; or (iii) Furnish the requestor a completed records request response form developed by the office of open records counsel stating the time reasonably necessary to produce the record or information T.C.A. § 10-7-503(a)(2)(B)
Are there provisions regarding the extension of response times?
There is currently no provisions dictating how agencies may extend time after they've responded with the initial seven-day period.
Does the agency have to give you a tracking number or estimated date of completion?
No and no. Nothing in the law specifically says that such things are necessary.
Can they ask why you ask?
No. The Tennessee Public Records Act does not distinguish between public record requests based upon the intended use of the records. In rare circumstancs, it is permissible for a records custodian to ask why records are being requested, as he or she may need the information to determine if certain records can be disclosed.
What enforcement?
Individual citizens enforce the law.
Fees?
.15 cents per page for each standard 8 ½ x11 or 8 ½ x14 black and white copy. .50 cents per page for each 8 ½ x11 or 8 ½ x14 color copy
The first hour of labor is free, but the records custodian is permitted to charge the hourly wage of the employee(s) reasonably necessary to produce the requested records.
T.C.A. Section 8-4-604(a)(1) requires the Office of Open Records Counsel ("OORC") to establish a schedule of reasonable charges ("Schedule of Reasonable Charges") which may be used as a guideline in establishing charges or fees, if any, to charge a citizen requesting copies of public records under the Tennessee Public Records Act (T.C.A. Sections 10-7-503, et seq.)("TPRA").
Are there fee waivers for media requests or those made in the public interest?
No. However:
"The Schedule of Charges permits a custodian to waive fees only pursuant to a written policy."
Attorney's fees - Can you win them?
The court has the discretion to award attorney's fees if, "the court finds that a governmental entity, or agent thereof, refusing to disclose a record knew that such record was public and willfully refused to disclose it." T.C.A. § 10-7-505(g) (1999).
Exemptions and Appeals
What exemptions exist?
There is a presumption that all records are public. However, statutes and court cases have combined to create specific exempted categories. (See below for more specific applications.)
As of May 2018, there are 563 exemptions to the Tennessee Public Records Act.
Do they have to tell you why a portion or pages were redacted or withheld?
There is no stipulation within that law that requires custodians to disclose why a portion of a page was redacted or withheld. However, the Tennessee Act requires all redacted information to be open for public inspection.
(5) Information made confidential by state law shall be redacted whenever possible, and the redacted record shall be made available for inspection and copying. The redaction of confidential information shall not constitute the creation of a new record. Costs associated with redacting records, including the cost of copies and staff time to provide redacted copies, shall be borne as provided by law. T.C.A § 10-7-503(5)
How much time do you have to appeal?
The Tennessee Public Records Act makes no provision for appeals. A requestor might seek assistance of the state open records counsel to facilitate getting the records or file a lawsuit.
§ 10-7-505. (b) Such petition shall be filed in the chancery court or circuit court for the county in which the county or municipal records sought are situated, or in any other court of that county having equity jurisdiction.
To whom does the appeal go?
All appeals go to the Supervisor of Public Records.
Can you appeal a delay?
No. However, you could sue.
If the custodian fails to comply with the seven day requirement for a response, the requestor may pursue a legal action for the records. T.C.A. § 10-7-503(a)(3).
Do agencies have to tell you where to send your appeal?
Not applicable.
What if your appeal is denied?
Not applicable.
Where else can you turn?
Requestors might seek assistance of the state Open Records Counsel to facilitate getting the records.
Are all appeals kept officially?
Not applicable.
Resources
Organizations
The following organizations offer resources for those seeking public records in Tennessee
Attorneys and Law Firms
Do you know of attorneys or law firms in Tennessee? Let us know!
Successful appeals
Have a public records success story? Let us know!
News Stories on Public Records Laws in the State
Blogs and feeds primarily focused on public records in Tennessee
Public Records Guide and Advice
Newsletters
Big FOIA wins
Have a public records success story? Let us know!
Stats
| | |
| --- | --- |
| Filed | 1442 |
| Completed | 322 |
| Rejected | 232 |
| No Responsive Documents | 189 |
| Awaiting Acknowledgement | 145 |
| Awaiting Response | 101 |
| Requiring Action | 284 |
| Overdue | 227 |
| | |
| --- | --- |
| Appeals awaiting response | 2 |
Allowed Response Time

7 days

Average Response Time

73 days

Success Rate

19.63%

Average Fee

$843.91
3.12% of requests have a fee
Top Localities See All
| Jurisdiction | Requests | Pages Released |
| --- | --- | --- |
| Nashville, TN | 223 | 2,529 |
| Memphis, TN | 184 | 10,994 |
| Chattanooga, TN | 38 | 421 |
| Shelby County, TN | 36 | 775 |
| Knoxville, TN | 36 | 451 |
| Nashville-Davidson County, TN | 25 | 459 |
| Clarksville, TN | 23 | 250 |
| Hamilton County, TN | 21 | 226 |
| Murfreesboro, TN | 17 | 88 |
| Rutherford County, TN | 10 | 16 |