For this week's FOIA round-up, treasure hunters accuse Federal Bureau of Investigation of acting fishy about "missing" Civil War gold, a something is rotten in the state of Chicago's for-profit garbage collection, and the Wisconsin Freedom of Information Council is holding a celebration for its 40th anniversary (with cake)!
See a great use of public records we missed? Send over your favorite FOIA stories via email, on Twitter, or on Facebook, and maybe we'll include them in the next round-up. And if you'd like even more inspiration, read past round-ups.
FBI assisted search for gold comes up empty
In Pennsylvania, Dennis and Kem Parada spent years searching for a shipment of gold from the Civil War. Last winter, the father-son treasure hunting team got the opportunity to excavate the area where the gold was suspected to be. According to the Associated Press, the FBI assisted the duo with their search, but the Paradas say that the Bureau did not allow them to dig as expected.
The treasure hunters and Getler said they had an agreement with the FBI to watch the excavation. Officers instead confined them to their car - out of sight of the wooded hillside where a backhoe was digging - for six hours that first day before they were finally allowed up the hill.
The FBI claimed that the search came up empty. However, the Paradas and residents near the dig site express doubt towards that claim. Public records requests for the FBI's investigation into the fold have been denied, but the Paradas' lawyer has filed an appeal.
Read more here.
Chicago recycling gets dumped
Chicago has one of the worst recycling rates in the United States. Recycling bins can be labeled as "grossly contaminated" if there are improperly discarded items in them. Neighborhoods where Waste Management, Inc is the recycling hauler are more likely to have their recycling put into landfills, according to the Better Government Association.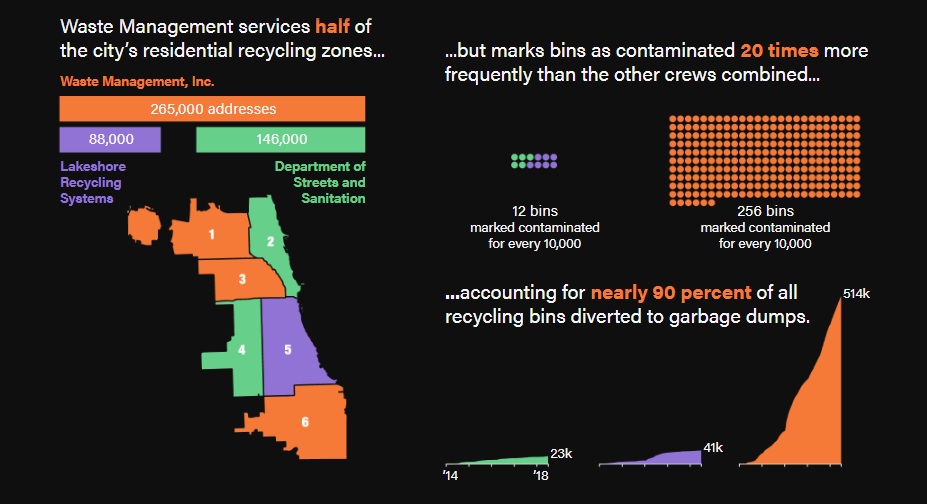 Image via BGA
Waste Management operates a for-profit landfill where some of Chicago's garbage is dumped. The company profits when it picks up or tags recycling bins, and when tagged bins are emptied into their landfills. Since 2014, 90 percent of "grossly contaminated" recycling bins were tagged by Waste Management. The company denies tagging bins for profit.
Read more from the BGA's investigation here.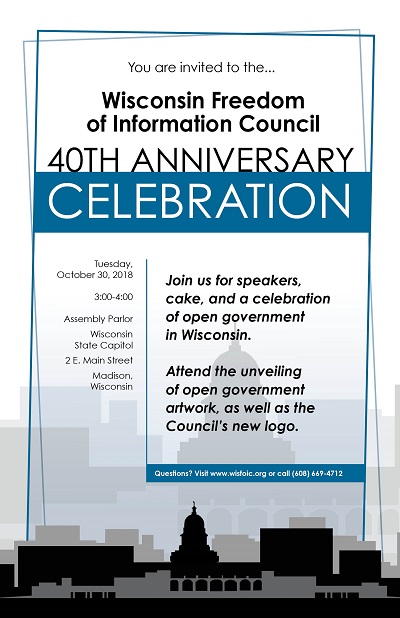 Wisconsin FOIC turns 40!
The Wisconsin Freedom of Information Council is celebrating its 40th anniversary at the end of this month. The council was formed on Oct. 31, 1978 by a coalition of journalists to protect First Amendment rights. They will be holding an event at the Wisconsin State Capitol on Oct. 30 featuring guest speakers and artwork about open government. Read our interview with WFOIC Co-Vice President Christa Westerberg here.
Read a great FOIA-based news story we should highlight? Let us know and maybe we can include it in our next roundup! Send it over via email, on Twitter, or on Facebook
Image by Andrzej Barabasz via Wikimedia Commons and is licensed under CC BY-SA 4.0