From defending the man who had blackmailed him out of the Southern Christian Leadership Council to serving as a character witness for Ariel Sharon, records from the Central Intelligence Agency and his Federal Bureau of Investigation file show civil rights icon Bayard Rustin was not a man who could be easily categorized.
Previously we've written about Rustin's late-in-life embrace of positions that seem incongruous with his pacifist past - such as his working with the Central Intelligence Agency to help ensure that the U.S.-picked proxy won elections in places such as the Dominican Republic. While we can't pinpoint what led to his shift to the right, it's worth noting that around that time he was viciously attacked, and then unceremoniously expelled, from an organization within a movement he'd dedicated his life to, all because he was gay.
A 1953 police report included in the file details the "crime" of Rustin engaging in consensual sex with other men, leading to his designation as a "convicted homosexual," a term that should make you shudder. The report starts with Rustin flagging down a car and asking the occupants if they're "looking for a good time."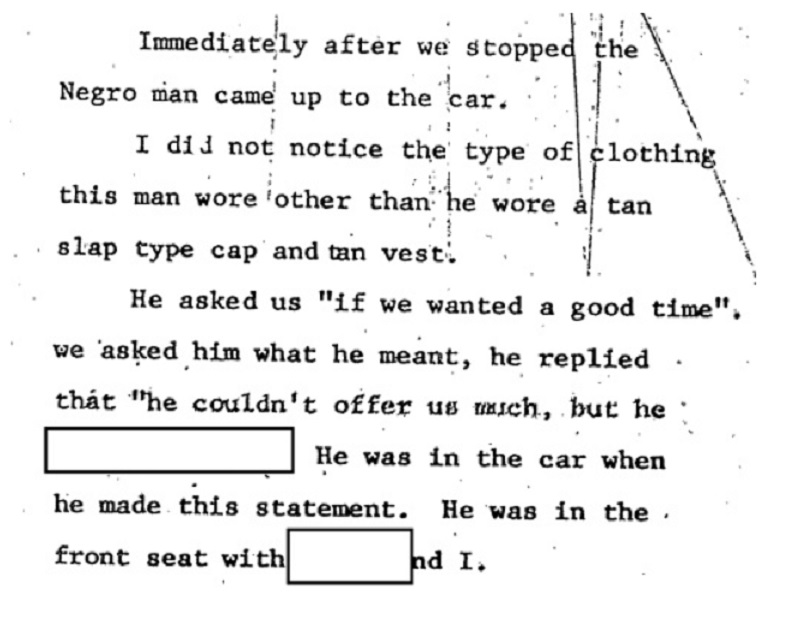 The report goes on to redact whatever was offered, although the file is marked "obscene" so it's not exactly a mystery.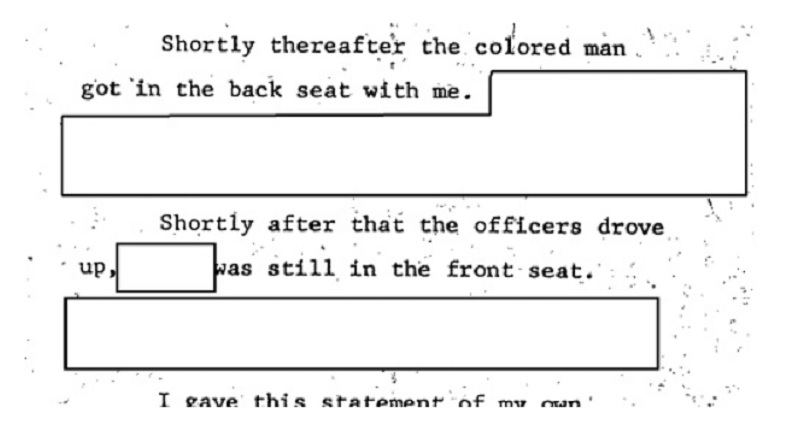 Although the police report is from 1953, the cover page shows that this copy was submitted to a U.S. representative in 1965:

Two years prior, Representative Adam Clayton Powell had threatened to use Rustin's 1953 arrest as a pretext for spreading a rumor about a homosexual relationship between Rustin and his mentee, the Reverend Doctor Martin Luther King Jr. Rustin subsequently resigned from the SCLC. Years later, he defended Powell when he came under attack by racist members of Congress who voted not to seat him (a move that was eventually overturned by the United States Supreme Court) following a string of scandals, including an alleged tryst with a couple of women in the Bahamas.
Even after being blackmailed by Powell, Rustin was principled enough to defend the man against a racist attack by his colleagues in Congress.
Another incident, pulled from the CIA archives from around the same time that Rustin was being forced out of the SCLC, shows Rustin intervening to protect King's reputation following an altercation with King's brother and some prostitutes.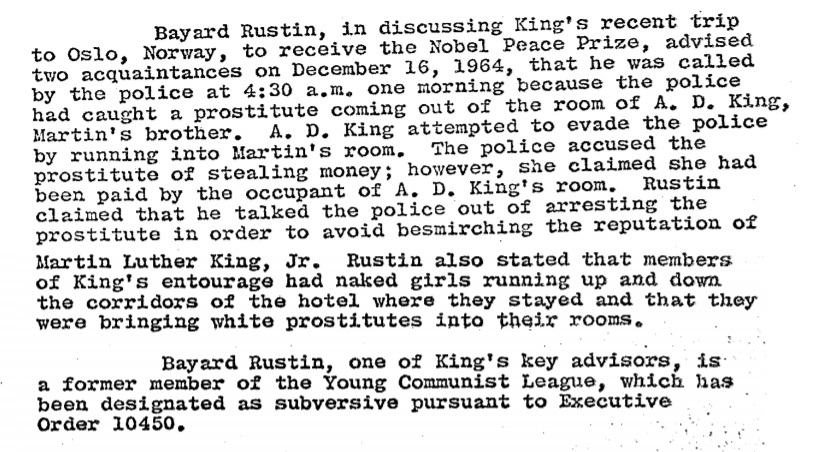 Assuming this is what actually happened (FBI reports should be treated with healthy skepticism, CIA records of FBI records even more so ), Rustin's discretion is defense of King is admirable. Encouraging the authorities to remain discreet about alleged sexual impropriety is tough, particularly when you are yourself a "convicted homosexual."
An arguably less admirable example from the CIA archives of Rustin coming to the aid of somebody's reputation is dated from 1984, when he was called as character witness to speak on behalf of former Israeli Defense Minister Ariel Sharon. Sharon was pursuing a $50 million libel suit against Time magazine after an article accused him of overseeing the massacre of civilians in two Lebanon refugee camps.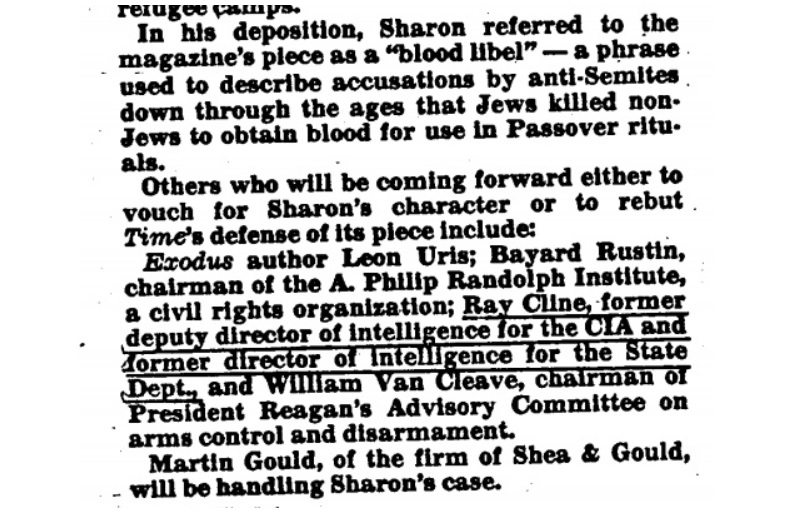 What's a pacifist doing defending a guy like Sharon? Well, antisemitism isn't an illusion, and despite Israel's ongoing atrocities, one can see why a guy like Rustin would, with the memory of the Holocaust in mind, decide to speak on behalf of people who'd been persecuted … even if the evidence suggested that they were now the ones doing the persecuting.
As always with Rustin, it's so very complicated.
You can read part of Rustin's FBI embedded below, and rest on the request page.
---
Image by via Wikimedia Commons