Nearly 40 percent of Sheriffs' Departments in the State of Georgia have completed MuckRock's requests for their contracts with prison phone companies. Submitted three months ago, the requests are part of a nationwide look at correctional agreements with telecommunication companies. However, over a dozen more are insisting upon charging fees for the information and another 35 have failed to acknowledge our requests at all, in violation of the three-day window allowed agencies under the State's public records law
At prisons and jails in every state, companies that provide phone services - and, increasingly, video visitation and other communication services, as well - also provide the facilities themselves with a cut of the phone costs charged to inmates. These commissions contribute to inflated telephone prices, which prison advocates have long opposed for the additional financial burdens placed on prisoners' families, thus compounding the interpersonal issues and practical burdens that make rehabilitation difficult.
Of the 159 Georgia county Sheriffs' Departments that received our request, 63 have completed it, 14 have claimed to have no responsive documents, and another 15 are requesting payment for the materials. (You can help us pay for these fees by contributing to the crowdfund on the project page.)
The Paulding County Sheriff's Office provided its agreement with Telmate, a San Francisco-based company that provides prison phone services nationwide; the initial contract was signed in 2013. As part of its arrangement with this particular agency, located just outside of the Atlanta area, the company guarantees $1,500 a month to the Department.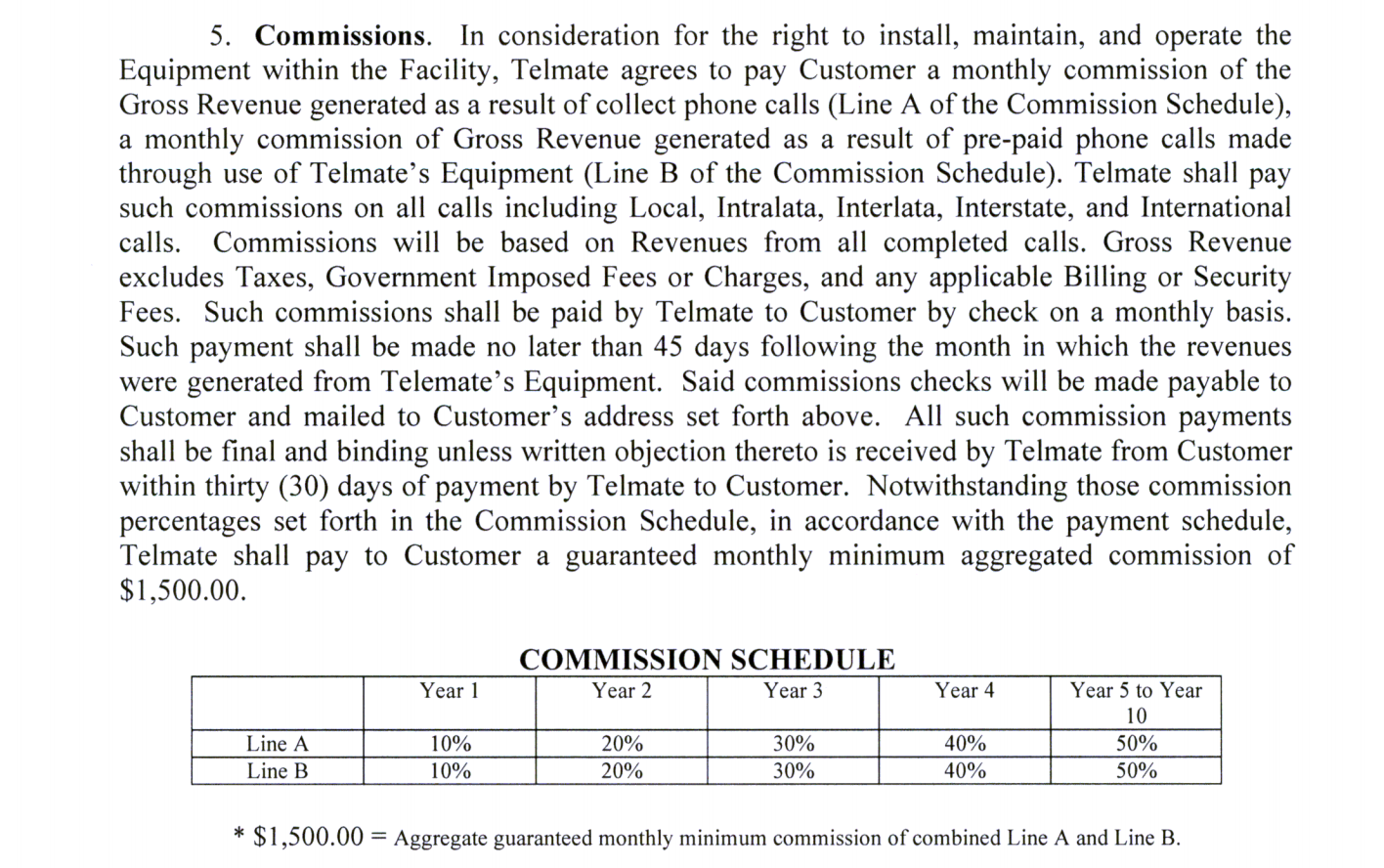 Bartow County Sheriff was able to provide its contract with ICSolutions on the same day the request was submitted. ICSolutions is currently under consideration for absorption by Securus, one of the largest providers of prison phone services in the country. A contract with Securus was given to MuckRock by the Fayette County Sheriff.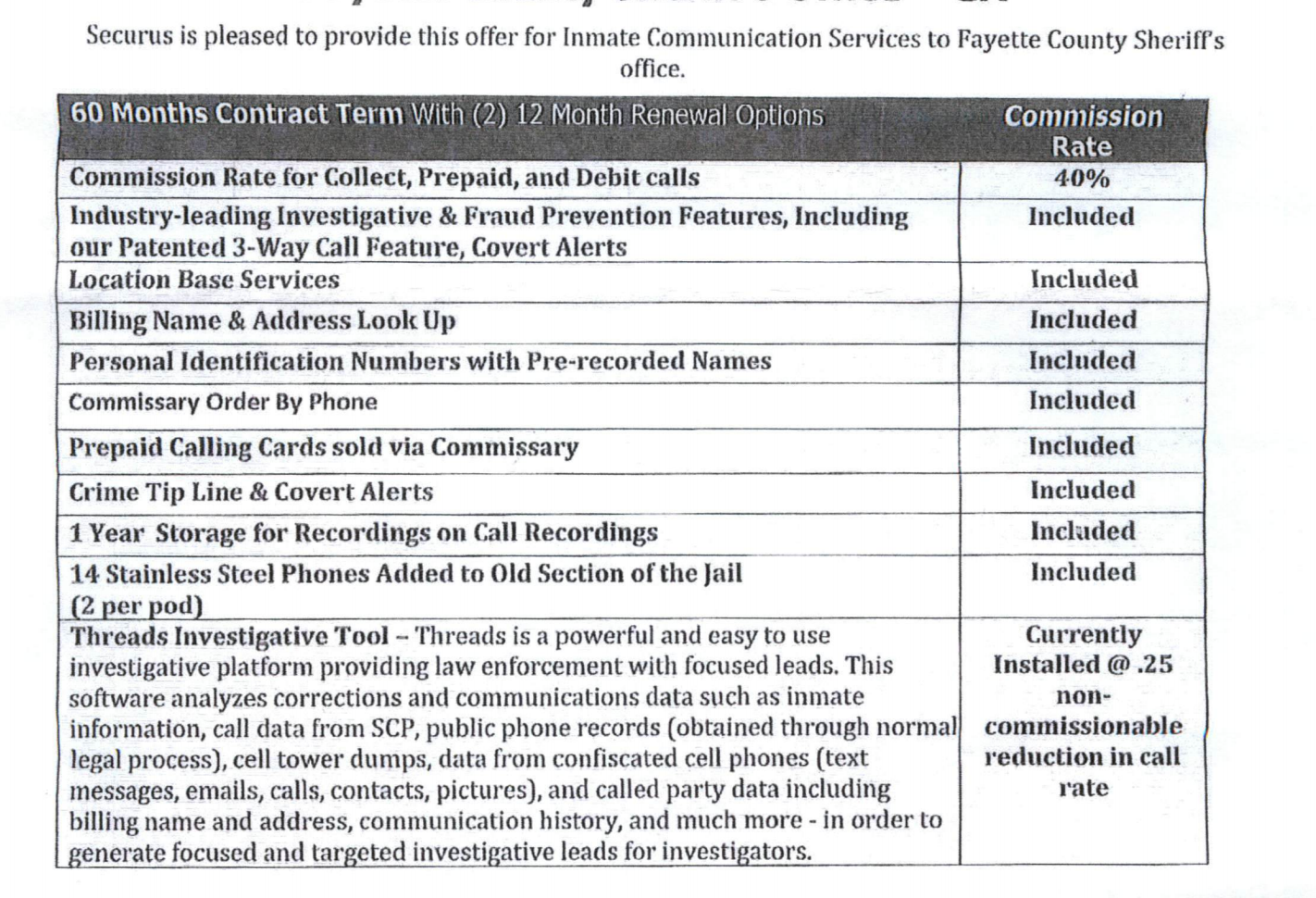 Columbia County Sheriff's Office waived an estimated charge of $1.20 to provide its PayTel Communications contract. Dougherty County Sheriff sent along a report reflecting nearly $200,000 in prison phone revenue just this year.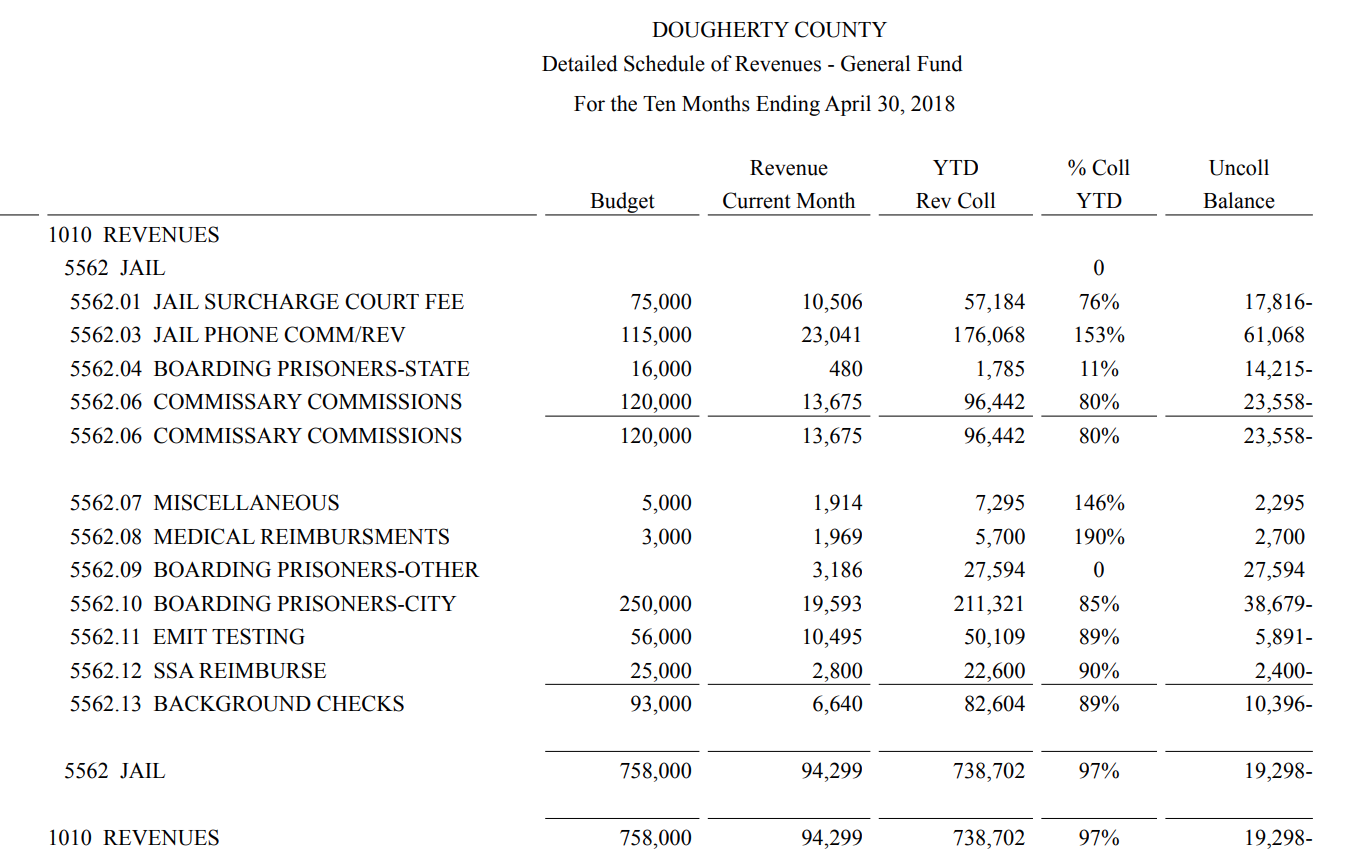 However, a complete data set for the state remains out of reach, as agencies continue to disregard their legal obligation under the State's public records law. MuckRock will continue to follow up on these and requests throughout the country. Want to help? Learn more on the project page and consider donating to our crowdfund. Have a specific place you want records? Let us know, and we'll direct your funds there.
---
Image via Bartow County Sheriff's Office