The Federal Communications Commission is currently considering a bid by Securus Technologies, one of the largest providers of prison phone services in the country, to further consolidate its hold on the inmate communications market by acquiring a competitor, Inmate Calling Solutions, which is currently owned by Keefe Group.

The companies argued in their filings to the FCC that a merger would "not foreclose the opportunity for continued competitive bidding to provide inmate calling services to facilities in the various states in which the two companies currently operate." However, prison rights advocates contest that Securus has previously flouted the FCC's regulatory attempts.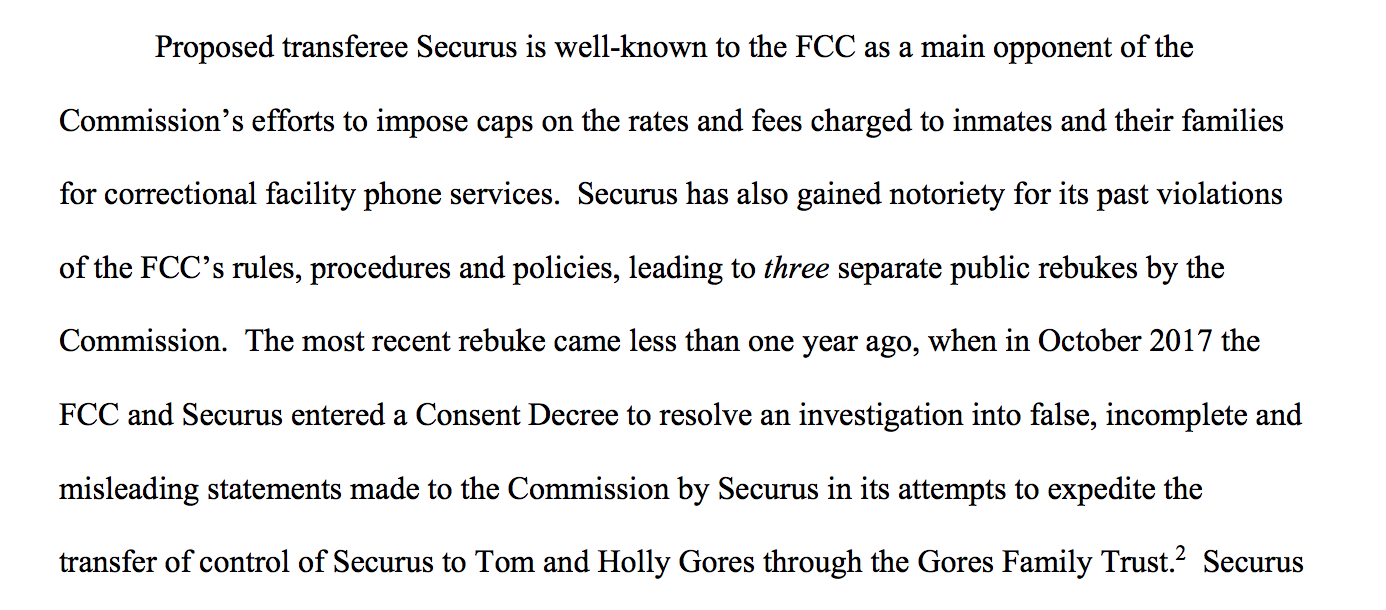 Both companies operate across many states in the country, often operating on contracts with local law enforcement that provide to these jurisdictions a cut of phone call costs charged to inmates.
The bid is embedded below.
MuckRock is currently conducting a survey of prison phone contracts and costs throughout the United States. We've previously reported on the commission reports and contract restrictions imposed by ICSolutions. Help contribute to our effort by donating to the project or filling out the form below.
Image via Coos County