As we've written about before, the Central Intelligence Agency's declassified archives contain a treasure trove of comics. Recently, we discovered "Donovan of Central Intelligence," a seven-page story from a 1950 issue of Atomic Spy Cases that allegedly tells the true story of our titular hero's mission to smuggle missile plans out of an unnamed Middle Eastern country. The CIA liked it enough to keep it classified for over 50 years.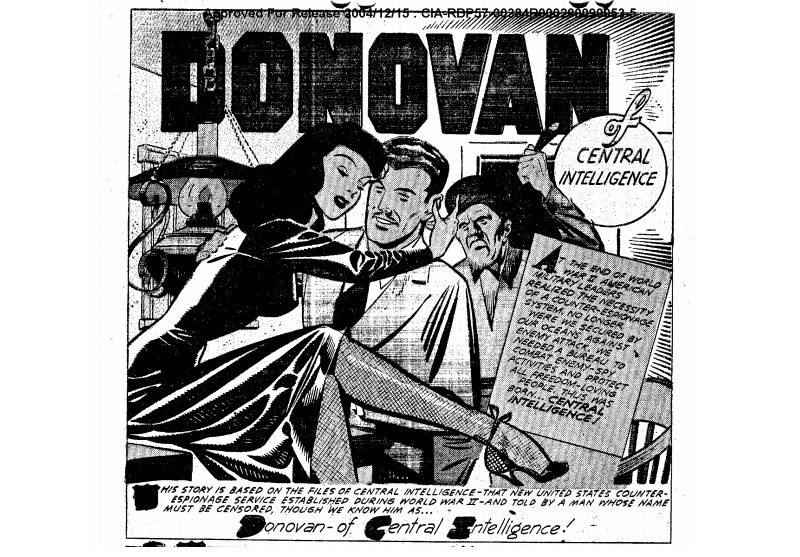 The comic notes that "Donovan' is not the operative's actual name, though it is a clear reference to William "Wild Bill" Donovan, the, shall we say, "colorful" head of the CIA's wartime predecessor, the Office of Strategic Services. In the story, the fictional Donovan takes after his real-life counterpart, complete with dodging bullets in the desert …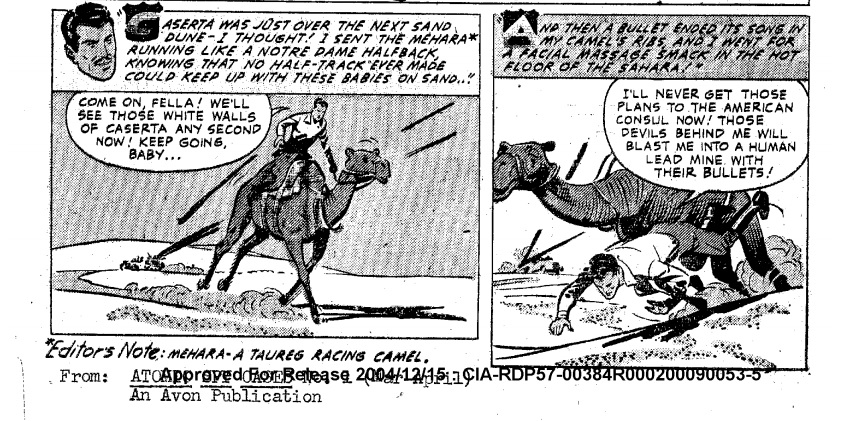 followed by drinking …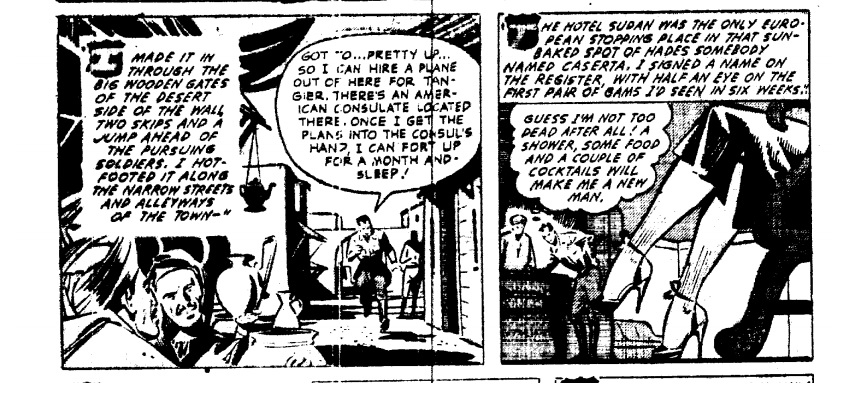 kissing dames …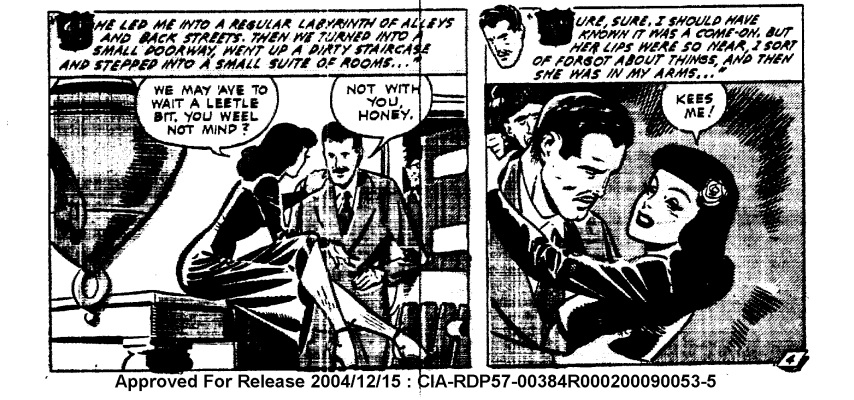 being betrayed by said dames …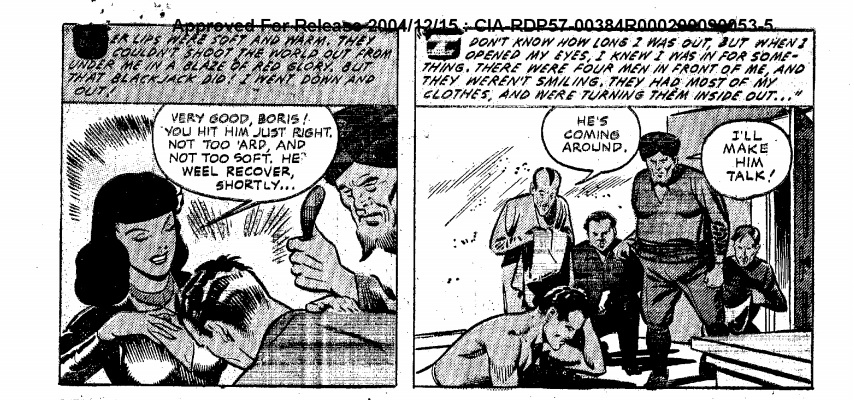 feats of "bull strength" …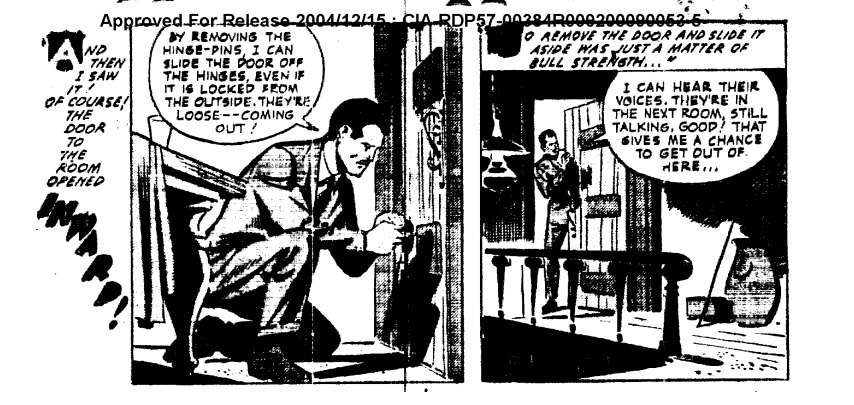 more drinking …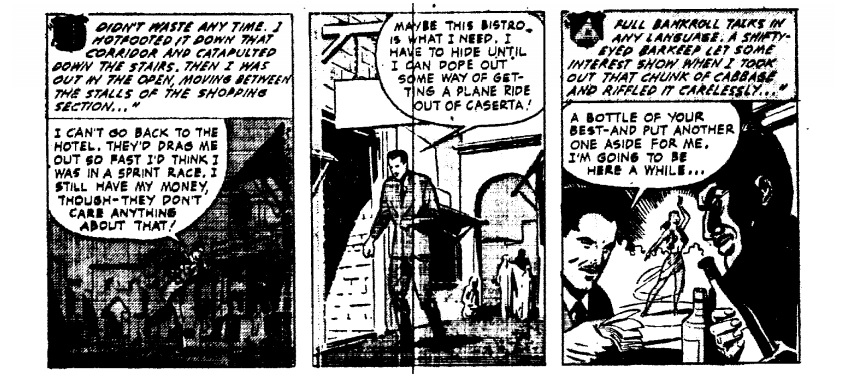 more dames …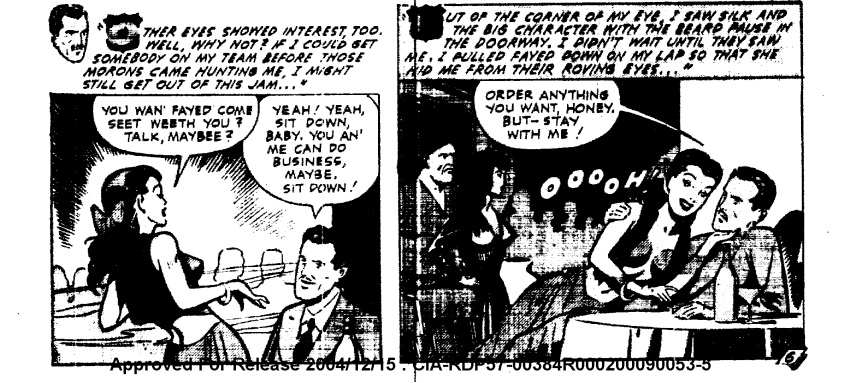 and then saving the day thanks to a dorky gadget.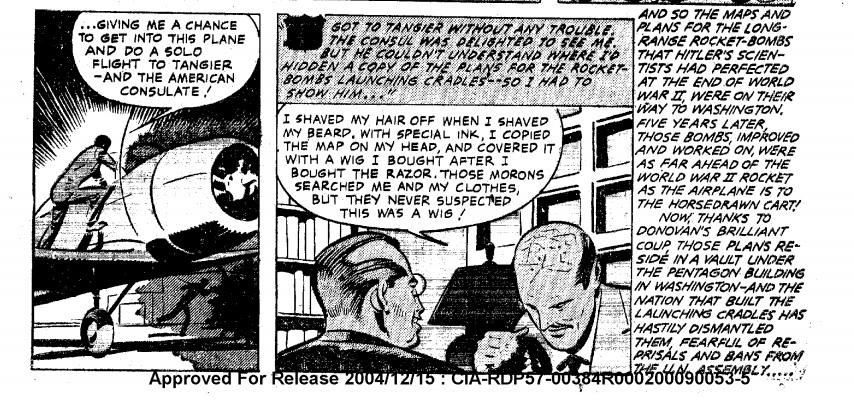 The entire comic has been uploaded to The Internet Archive, and you can read it in full-color embedded below.