In 1988, then-Deputy Director of the CIA Robert Gates gave a talk at the National War College that left enough of an impression that a line or two ended up in the college's end of the year "Book of Proverbs, Jokes, and Other Comments." The Agency, never one to let a mention go unarchived, then preserved said book for posterity in CREST.

Let's just say there's more than a few folks who'd probably prefer that didn't happen.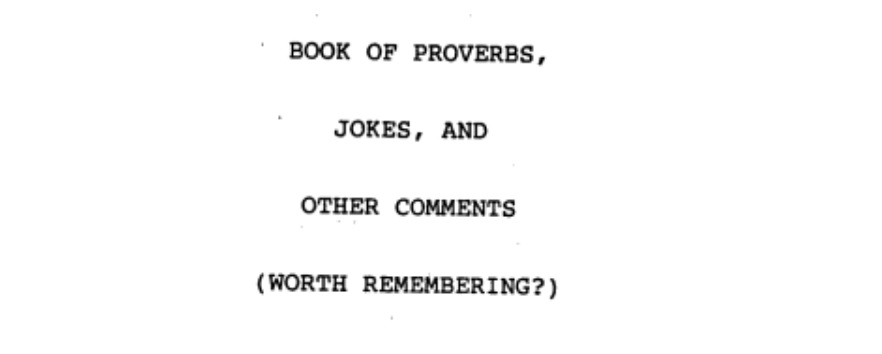 Though, oddly enough, every other page appears to be missing, there's more than enough wit and wisdom to go around, from your garden-variety dad sayings …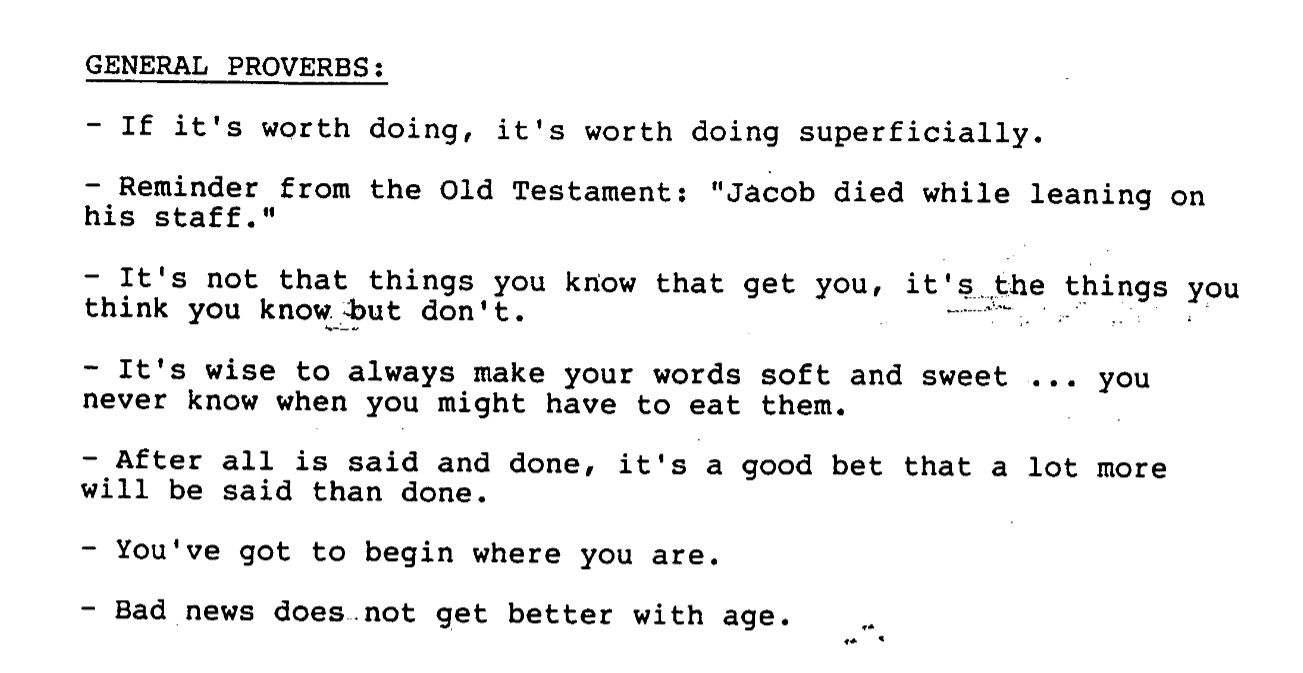 your less-conventional dad sayings …

thoughts on war (with a teeny bit of military-industrial complex thrown in there) …

some mildly uncomfortable takes on geopolitics …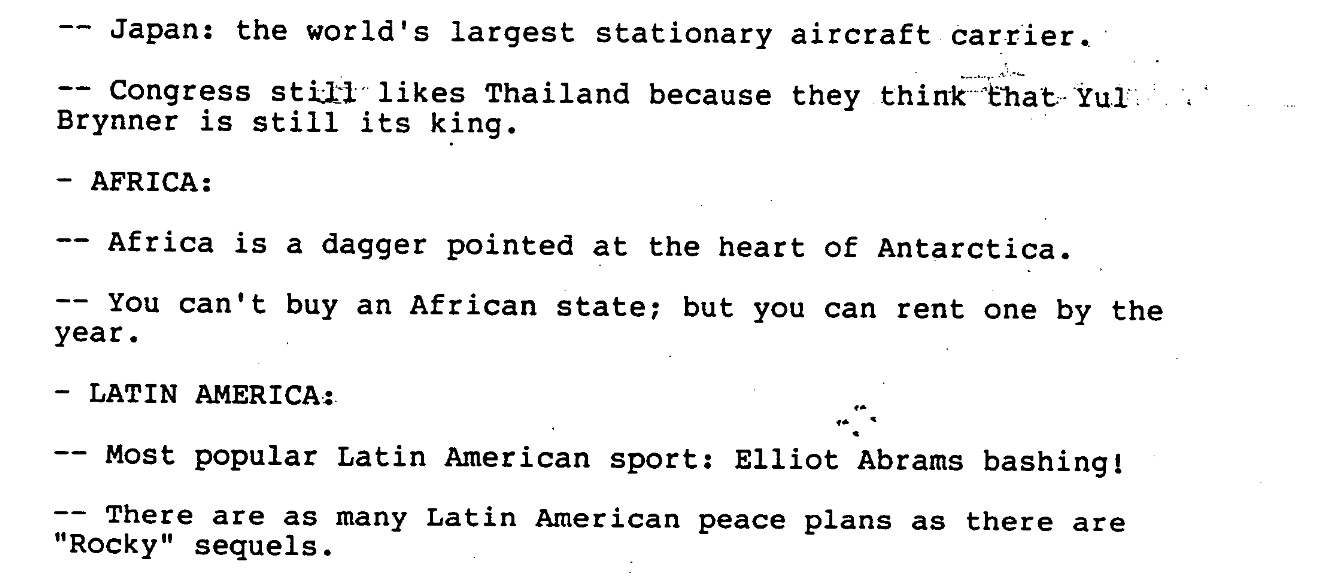 some super uncomfortable takes on Mexico …

some lamentations on the end of the Cold War …

some gentle ribbing of the Pentagon that circles back to the military-industrial complex again …

this pretty solid dunk on Washington D.C. …

lawyer jokes …

journalist jokes (one of which really isn't a joke) …

jokes about the Army …

Navy …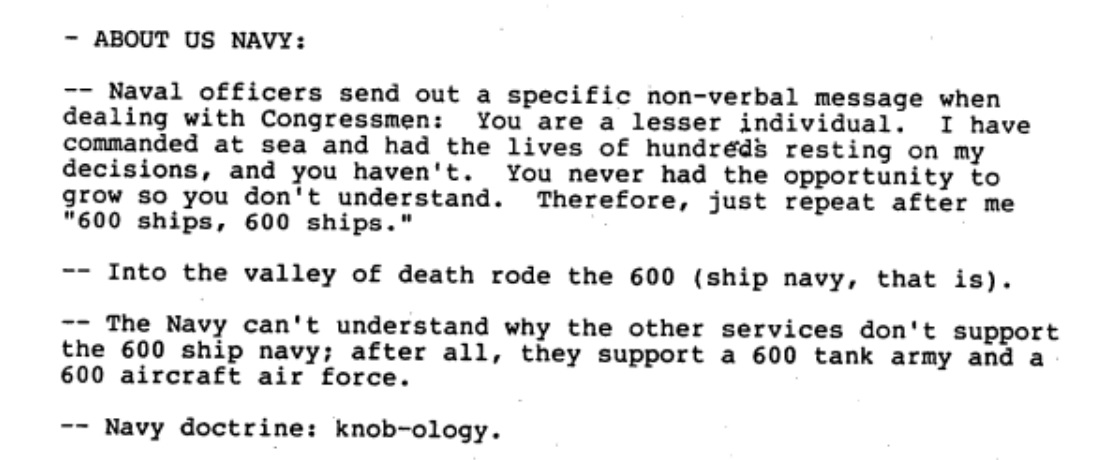 and the Marines …

some really solid dings on former CIA Director George H.W. Bush …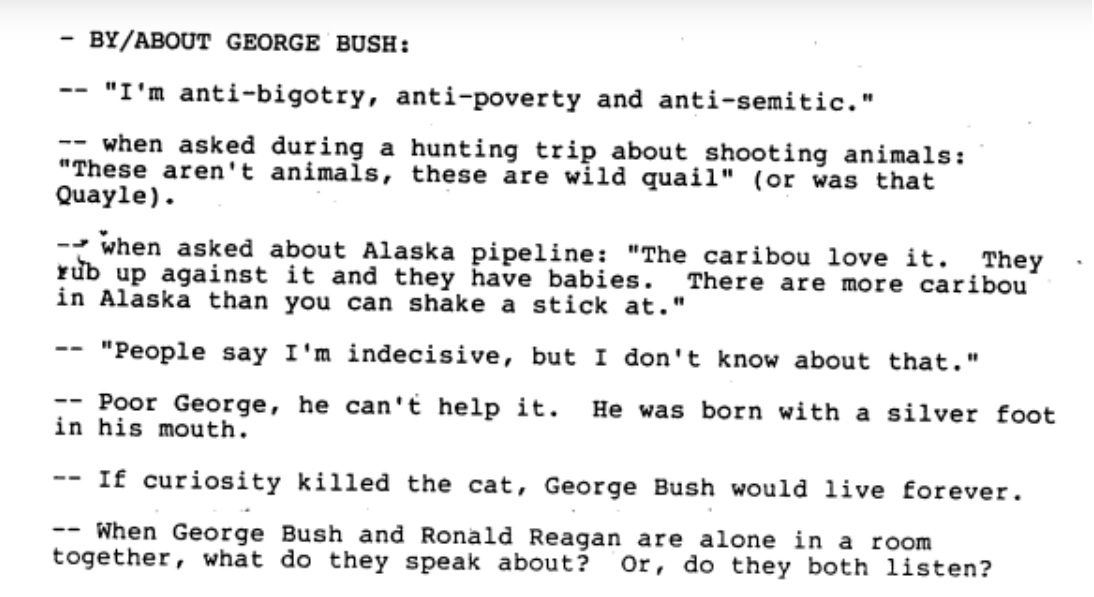 everyone's favorite alcoholic obstructor of justice, Congressman John Tower …

mumbly mass-murderer Henry Kissinger …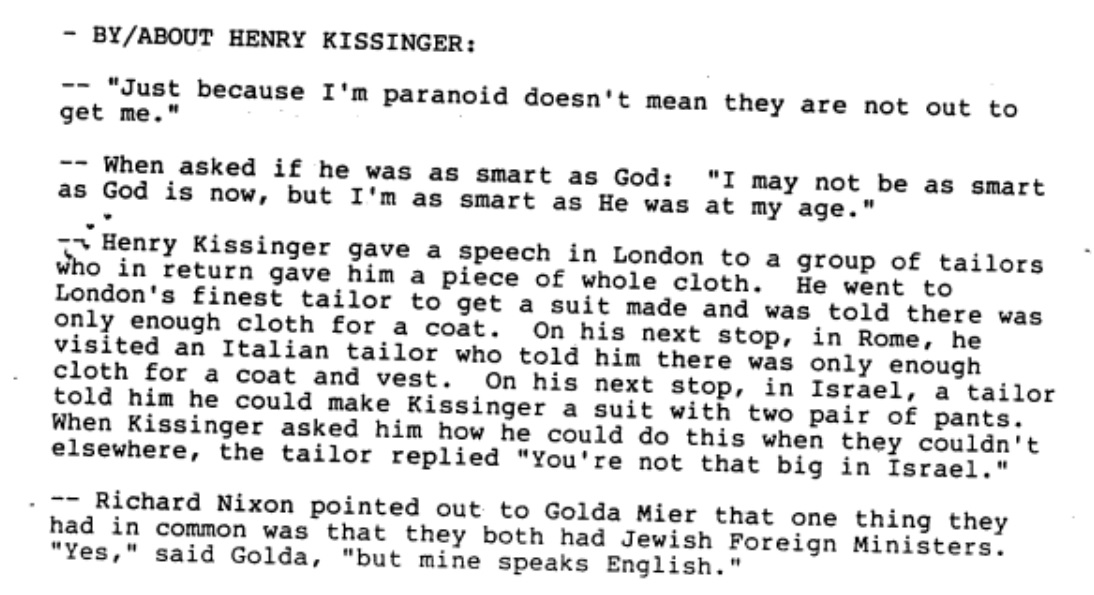 and of course, dad sex jokes.

A lot of dad sex jokes.

So sure, there's a blue joke here, a deeply cynical expression of U.S. foreign policy there, but all things considered, it could be a lot worse.
Oh look, turns out there's one more page. Let's check it -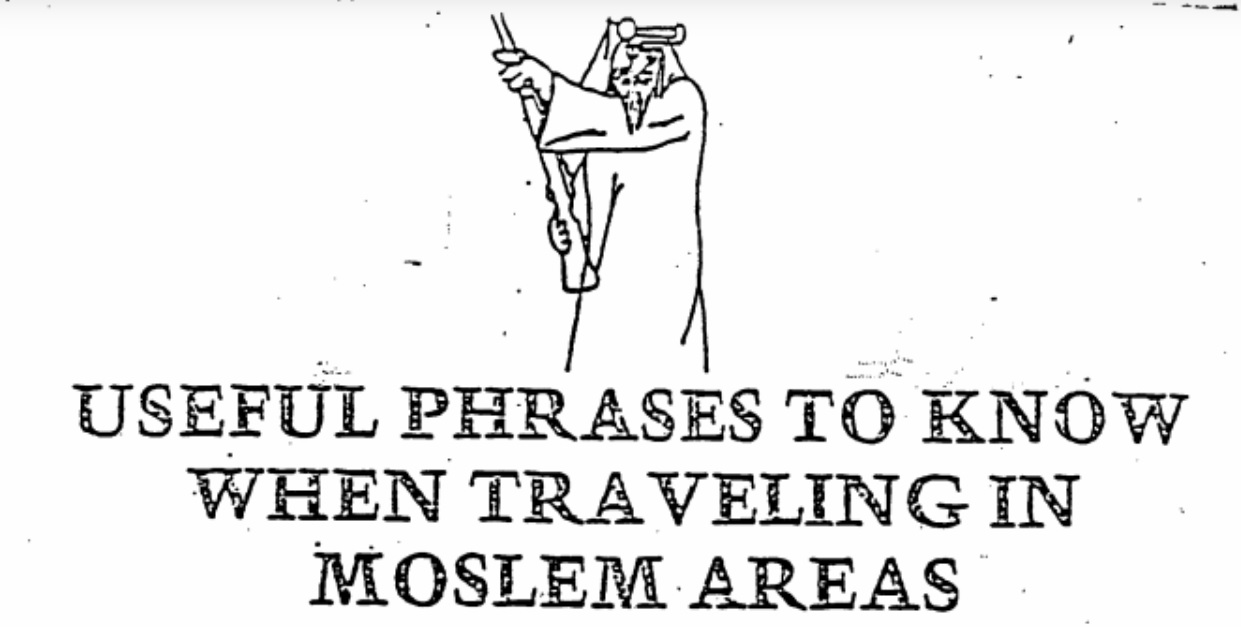 Oh.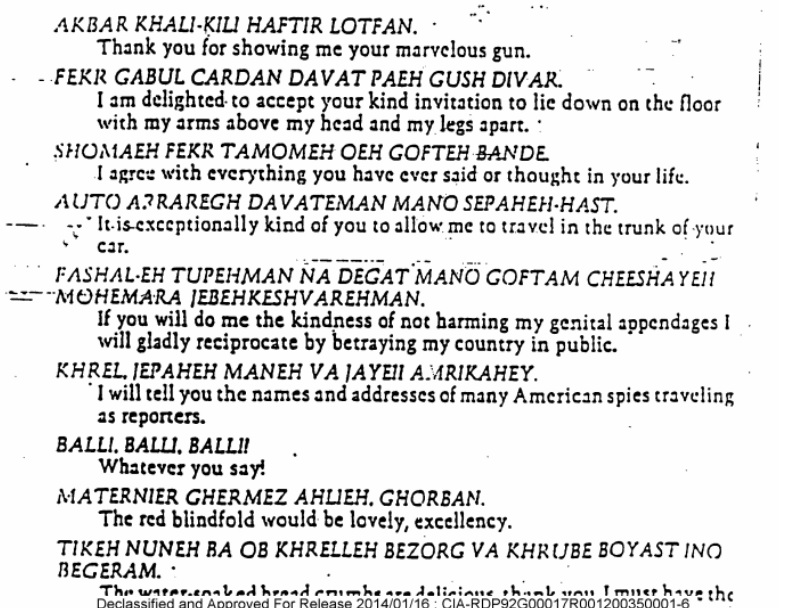 Ah. Well. Hm.
Read the full book embedded below:
---
Image by eVanNicole via Wikimedia Commons and is licensed under CC BY-SA 4.0