On February 16, 1976, the Village Voice went to press with an emblazoned "The Report on the CIA That President Ford Doesn't Want You to Read." Inside was a leaked copy of the findings of the Pike Committee, a lesser-known (and arguably more damning) companion to the Church Committee.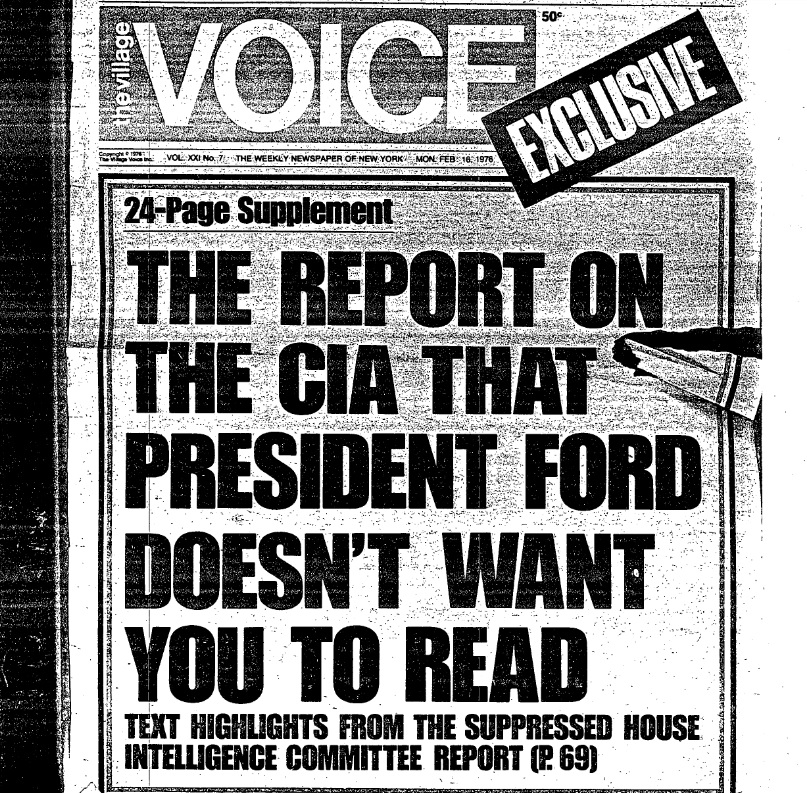 Washington was furious. Kissinger called the leaks "a new version of McCarthyism."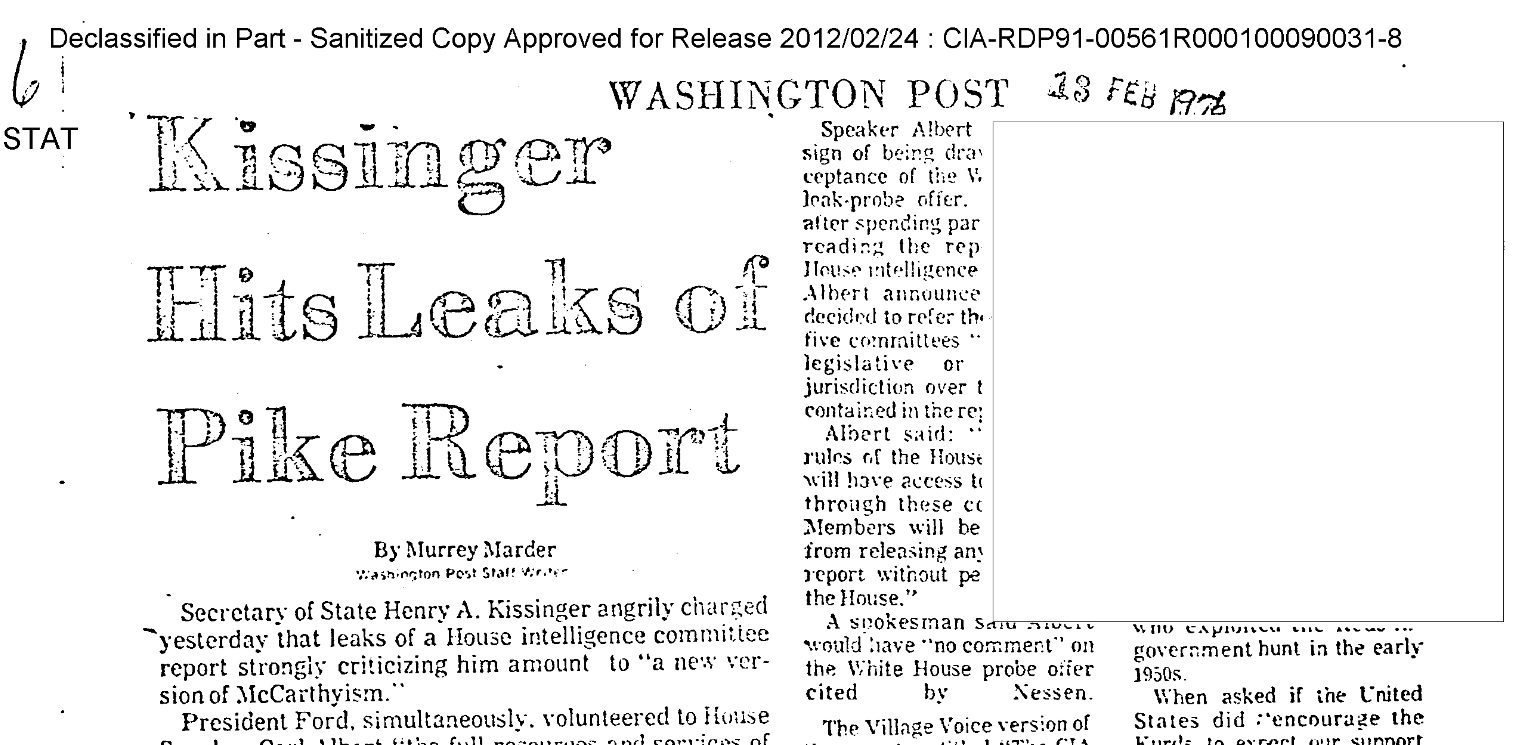 Representative Robert McClory (R-IN) took the House floor to condemn the report appearing in "an antiestablishment New York Tabloid" …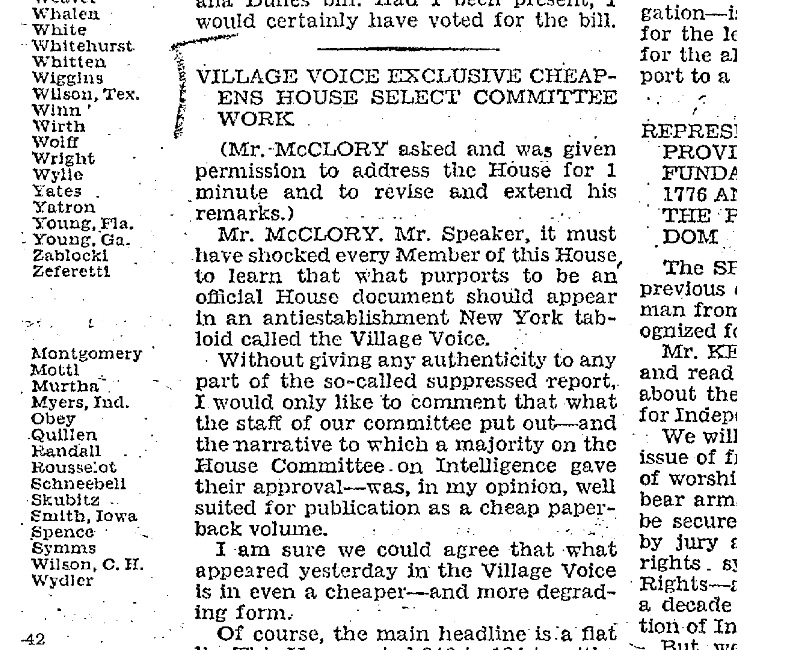 and even the committee's chairman and namesake, Otis G. Pike (D-NY), feared that the leak was a CIA plot to make the committee look bad.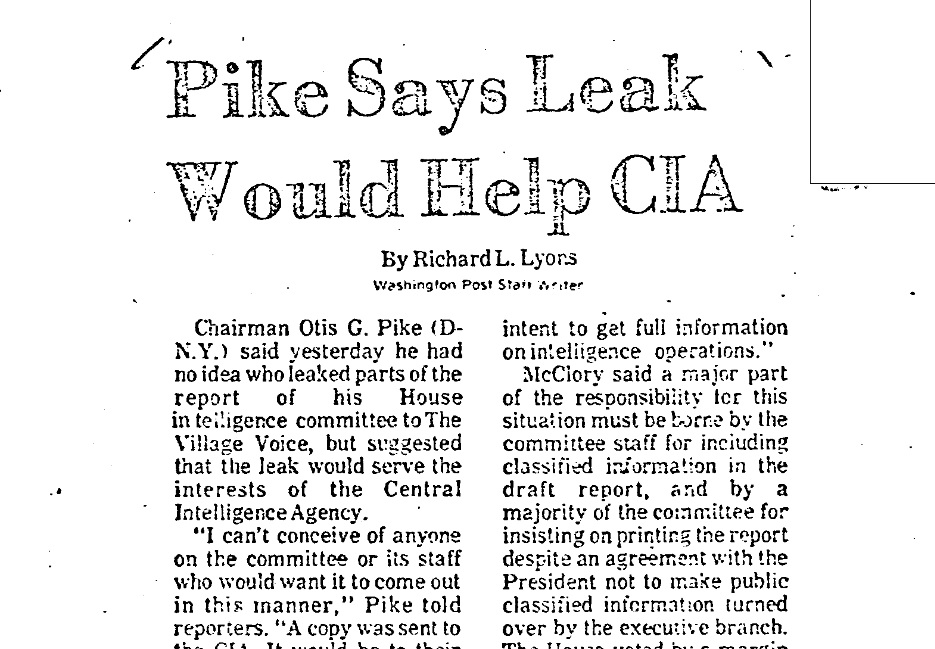 Journalist Daniel Schorr later came forward as the leaker, explaining that he felt he "could not be the one responsible for suppressing the report."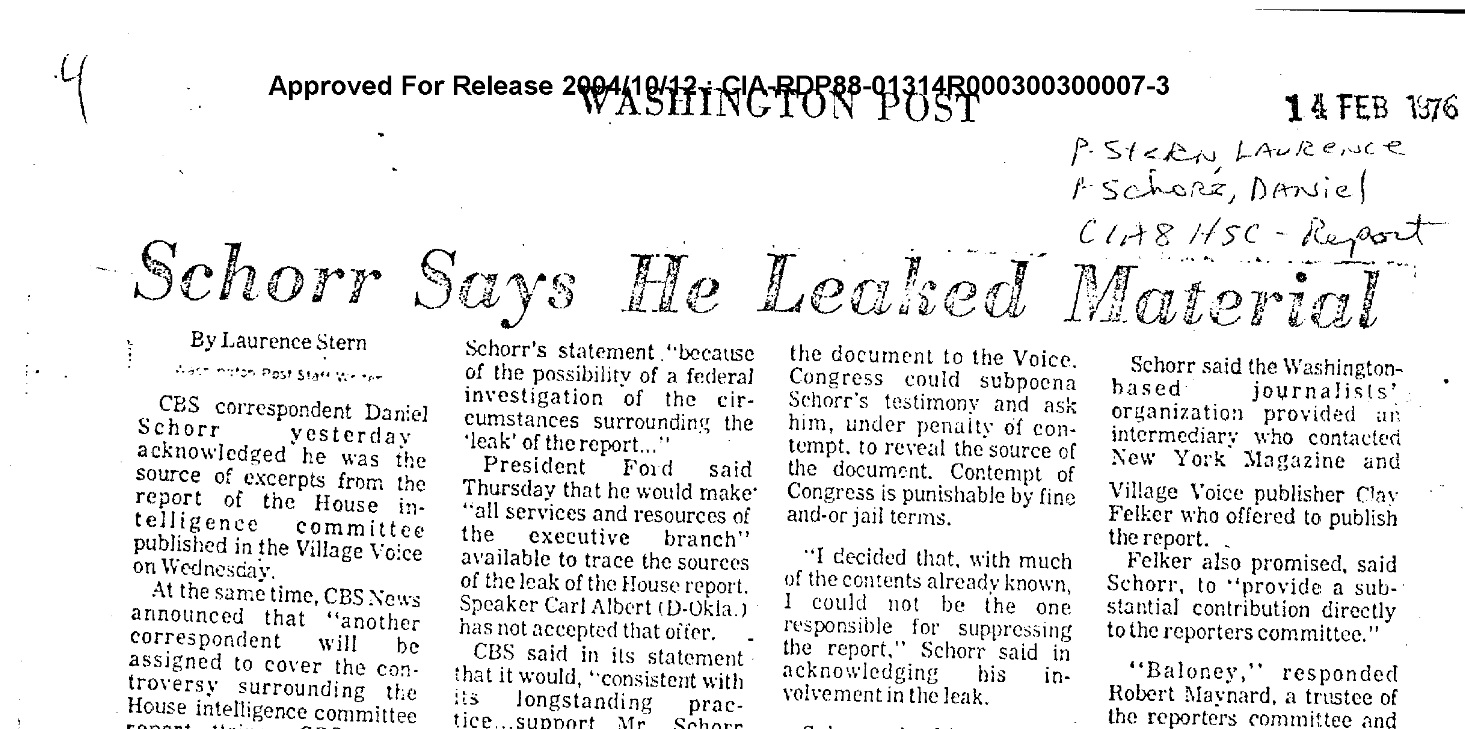 Schorr refused to name his source, and narrowly avoided jail time. Thanks to the Agency's obsessive scrapbooking, you can read the full issue of the report you weren't supposed to read scanned into their declassified archives, or embedded below.
---
Image by Herder3 via Wikimedia Commons and licensed under Creative Commons BY-SA 2.0.*