Memos found in the Central Intelligence Agency's (CIA) CREST database show the planning stages of the Agency's annual Halloween party in 1980. Turns out, it was a little tough to get an invite to this exclusive event - a memo to the Director advises capping the guest list at 275.

But if you were among the lucky few invited what the invitations call a "Halloween cocktail buffet," you'd spend the evening in the Naval Observatory.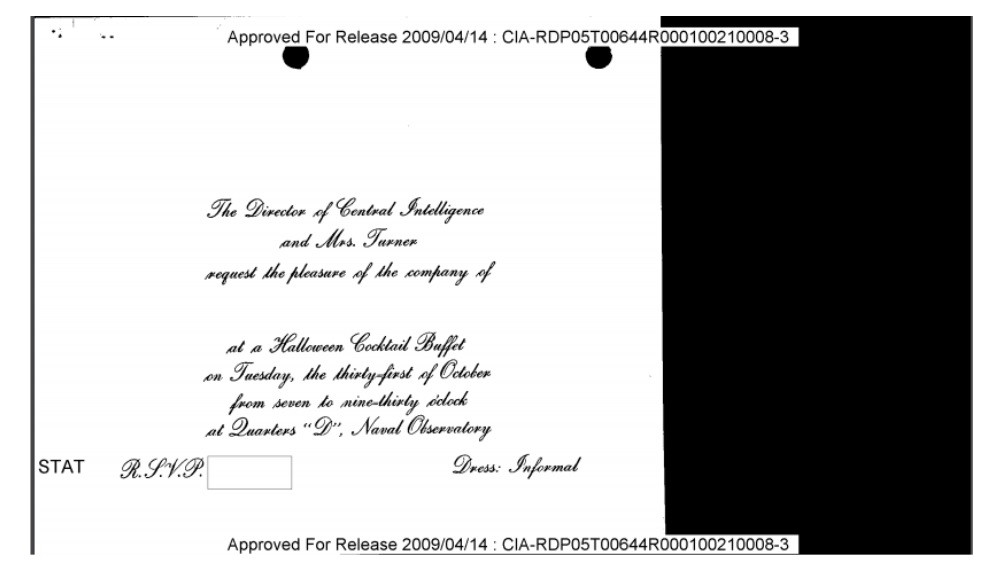 A piano seems to be ruled out, but the CIA is rife with ideas for entertaining their guests.

In the past, background music has been provided by a trio from the Navy Band, and guests spanned all sides of the political spectrum, including wives - whose names seem to have been forgotten by the planning committee.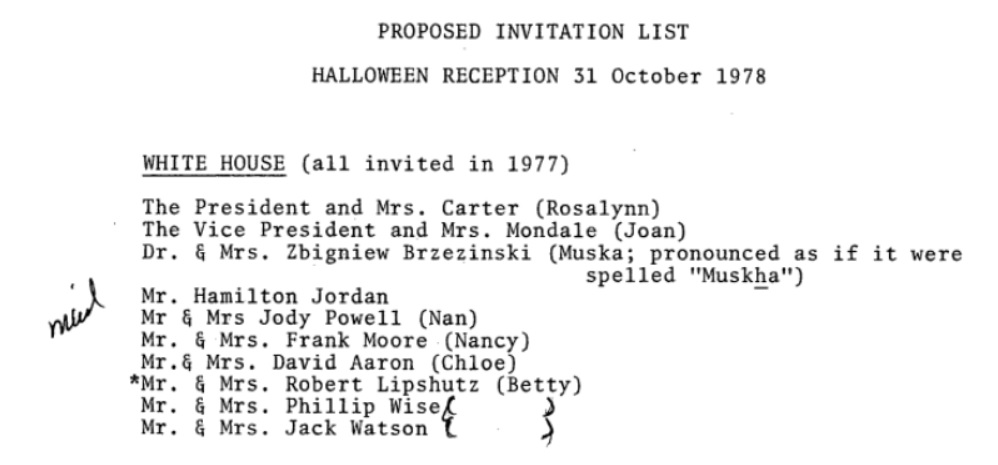 This swanky event might have been intended to overshadow a more grim autumn memory at the Agency - 1977's "Halloween Massacre." No deaths, but then-director Stansfield Turner (same DCI throwing the bash) abruptly fired about 200 employees.
Apple-bobbing beats a pink slip any day of the week. The full planning memos are embedded below.
---
Image via National Archives