MuckRock's Michael Morisy recently received the FCC complaints related to the 2015 MTV Video Music Awards, hosted by Miley Cyrus. And while there was nowhere near the outpouring of outrage that resulted from her now infamous 2013 VMA performance, Miley can rest easy knowing that there's still plenty of people out there who think she's destroying America.
While a majority of the complaints centered around specific grievances, such as Miley's "accidental" nudity …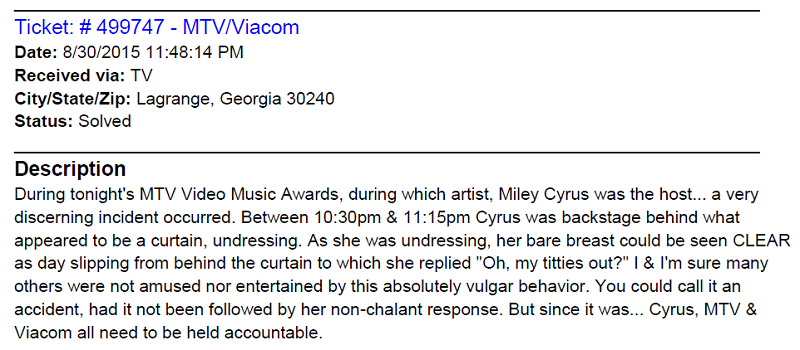 which drew direct comparisons to Janet Jackson Superbowl "wardrobe malfunction" some 11 years earlier …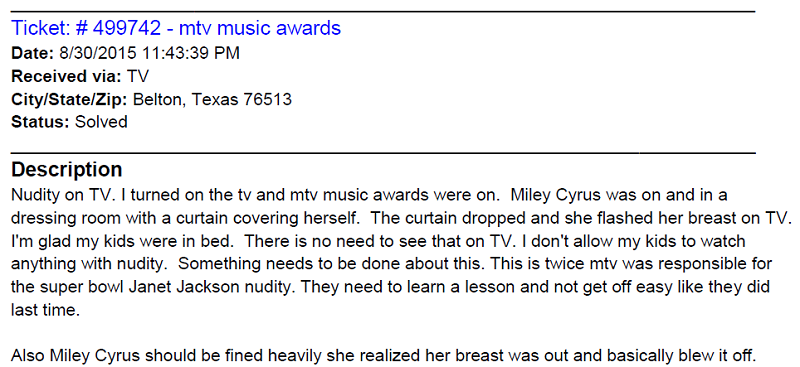 or the show's awkward "too mature for kids, too immature for adults" TV-14 rating …

its somewhat dubious attempt at political commentary …

and this one surprisingly chill complaint about numerous marijuana references …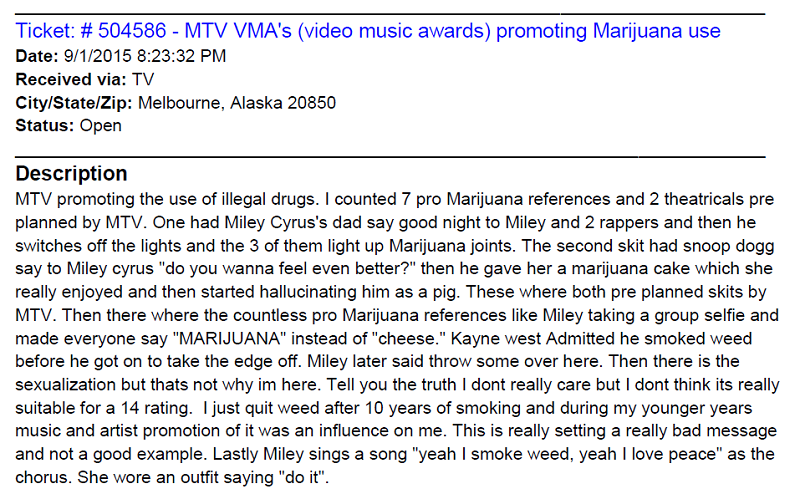 a sizable percentage of viewers that wrote in - at least a quarter - were apparently just annoyed that Miley Cyrus existed and that they were reminded of this fact.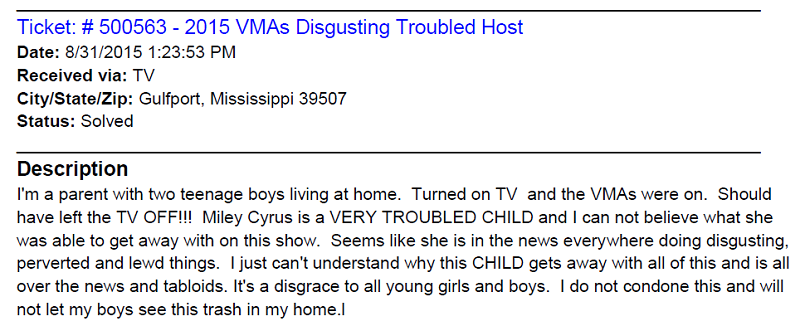 Which puts her right up there with "genitals" on our "FCC complaint righteous indignation" scale.
And finally, in case you thought were were kidding earlier about that whole "destroying America" thing …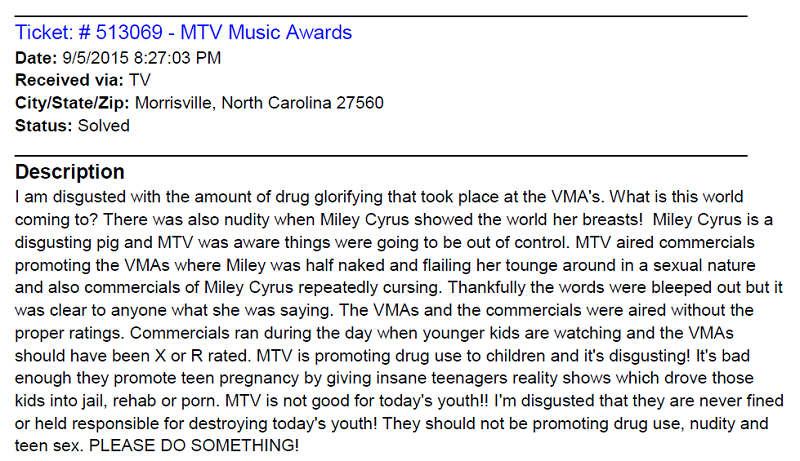 We weren't. Read the full complaints embedded below, or on the request page.
---
This piece is part of Must-Seethe TV: The FCC Complaints Project
Image via Wikimedia Commons