While A&E's Duck Dynasty has repeatedly drawn controversy over the Robertson family patriarch's incendiary comments on, well, everything, FCC "compliments" released under FOIA reveal a dedicated viewer base which holds it as television's moral compass to which all other shows are judged.
Files released to Robert Delaware show viewers praising the show as a return to acceptable standards of decency …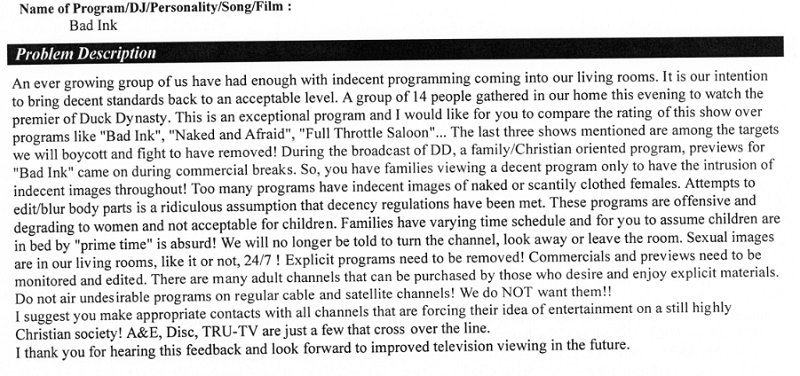 while another cites the its refreshing lack of adultery: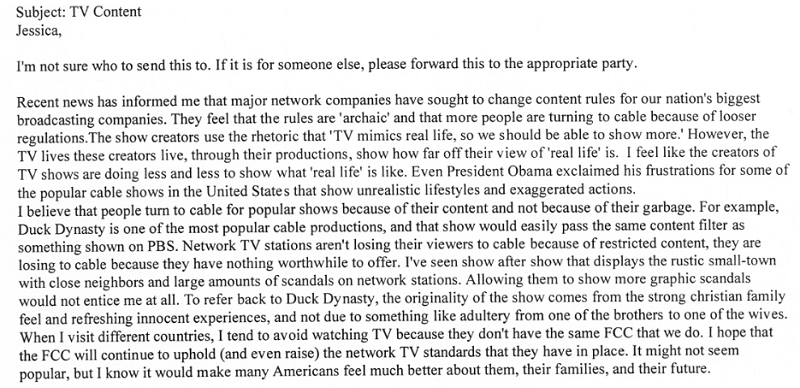 And in case you thought we were kidding earlier, here's a complaint directed at "all" forms of entertainment that are not The Bible or Duck Dynasty …

However, as we saw with MythBusters there is some guilt by association, with viewers unhappy that their wholesome family entertainment was intercut with commercials for Naked and Afraid …

Very, very unhappy:
Finally, we'll end on with the slipperiest of slippery slope arguments, which starts at full-frontal nudity, and ends with live broadcasts of people being gunned down in the streets.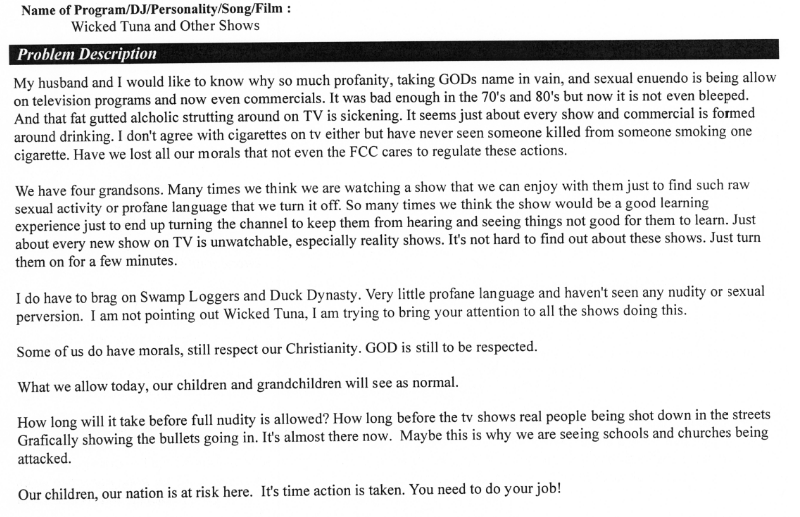 How long, indeed? Read the full compliments embedded below, or on the request page.
---
Image via TV Show Links Wiki