The Federal Communications Commission has released 13 pages of complaints received regarding the 2018 White House Correspondents Dinner, focused mainly on comedian Michelle Wolf's controversial remarks.
While most took issue with Wolf's language …


with one viewer even equating network profanity with bank fraud …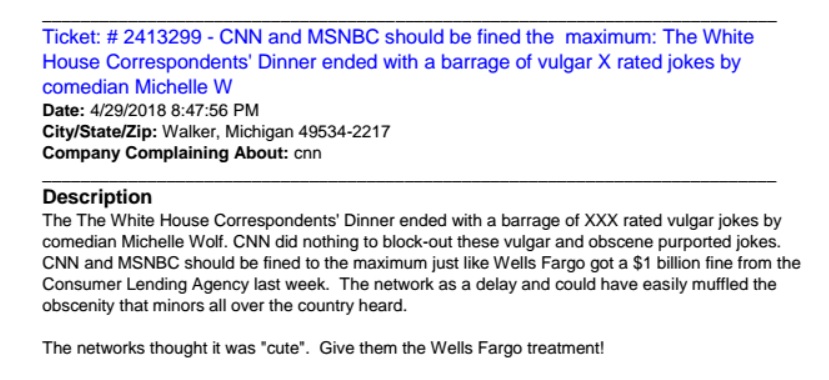 one irate Floridian went so far as to demand a written apology to the "American People."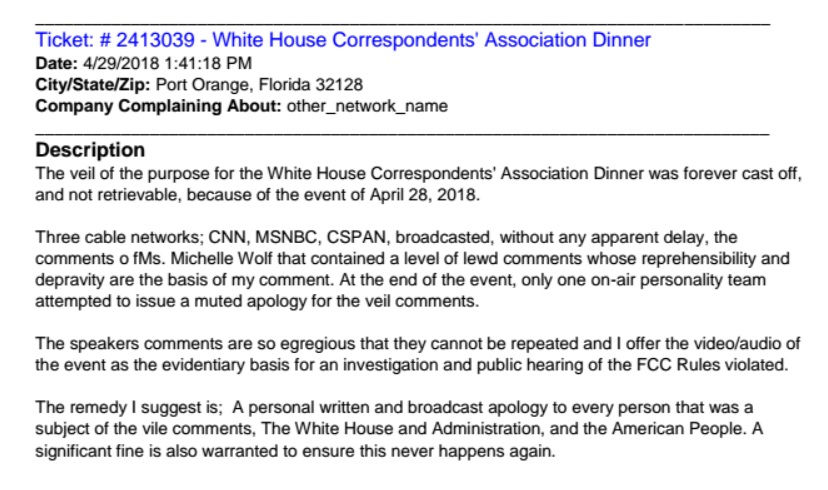 Good luck with that. Read the full complaints embedded below or on the request page.
---
Image via C-SPAN