The Bristol County Sheriff's Department is on the receiving end of a lawsuit filed last week alleging improper billing practices that have doubled inmates' phone bills.
Four plaintiffs have put their names on the case (Docket Number 1884CV01360) against the Sheriff's Department and Securus Technologies, the prison phone contractor being used by the Bristol County House of Correction.
Last year, MuckRock released commission reports for Bristol County's phone agreement, which provided details about the County's relationship with the prison phone provider, including the commission that provided between $30,000 to $80,000 a month to the prison.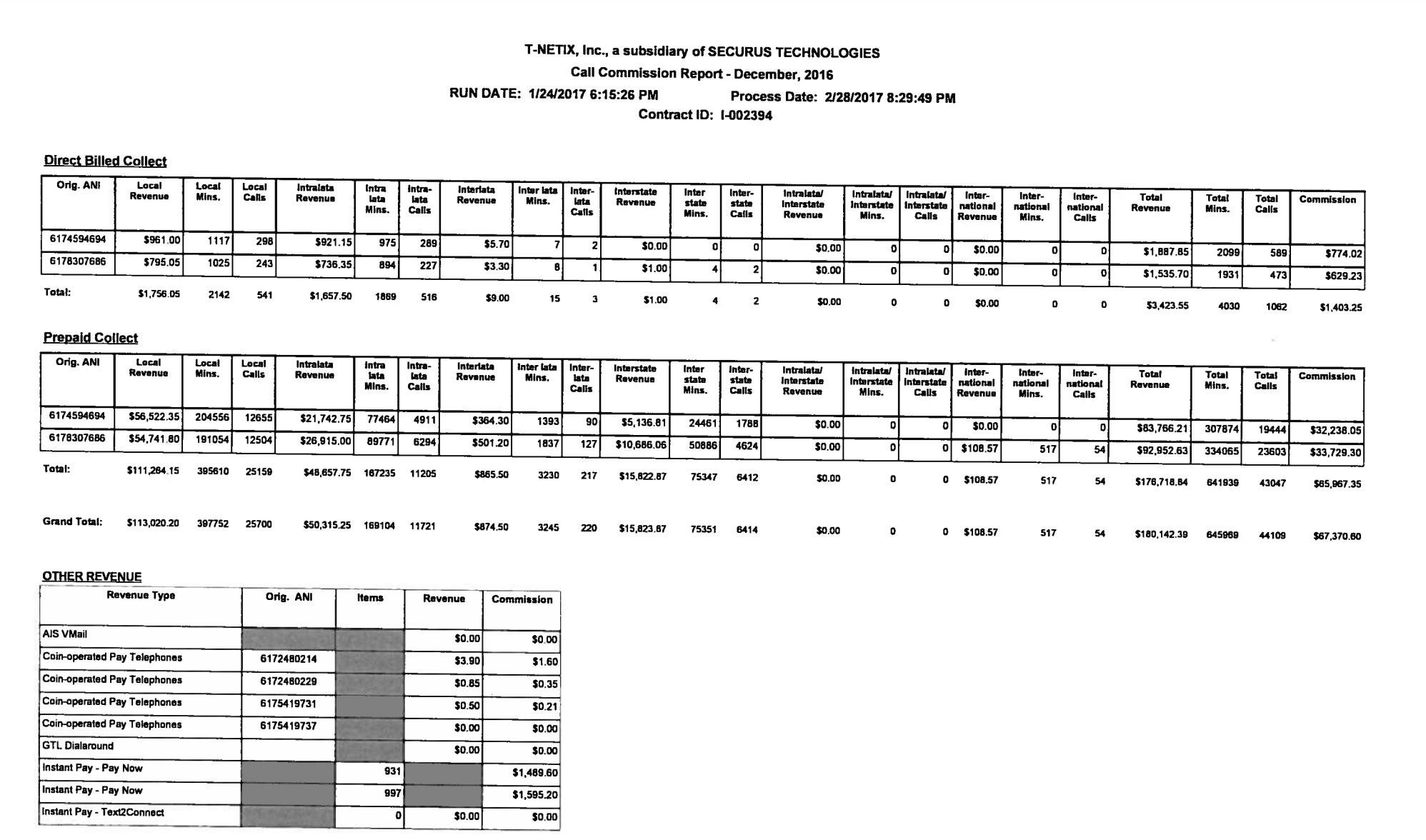 In recent years, Bristol County has been home to nearly a quarter of county jail suicides in the state, and this current case is being brought, in part, by the surviving fiance of one of these fatalities.
However, the County's agreement is far from unusual in the correctional industry, where commission-inflated prison phone costs have caused advocates and, at times, federal regulators to step in with attempts at limiting communication costs. Securus is one of the leaders in the inmate communications industry and has contracts similar to that with Bristol County across the state and across the country.
Read the responsive records embedded below, or on the request page.
You can help MuckRock bring attention to the costs of prison communications no matter where you live. Reach out at info@muckrock.com or on Twitter @MuckRock.
---
Image via Bristol County Sheriff's Department