Over 200 privately-owned or privately-managed correctional facilities - jails, prisons, and immigrant detention centers - currently operate in the United States. They're the sites of an ongoing argument between capitalist-backed "practicality" and public principles opposed to "prison for profit," and they're tethered to their government employers through a series of contracts of varying terms and frequent reconsideration.
According to GEO Group's filings with the Securities and Exchange Commission, in the year 2018, 51 of their facilities are scheduled to hit the end of their current contracts

Worldwide, the company has 141 facilities. It's largest competitor, CoreCivic, has 70 facilities throughout the US. The two companies are America's largest purveyors of for-profit prison operations, and though current federal policies toward immigration suggest that private corrections will continue to benefit …

at the local and state levels, the future of these contracts remains less certain.
Montana's Crossroads Correctional Facility, which is operated under a CoreCivic contract slated to expire next year, may switch managers if the state can't reach an agreement with the prison company; an attempt to extend the contract involved offering the state a direct cash payment while plotting an increase in prisoner per diem, or cost to stay per day, and it was ultimately turned down.
Among the potential turnover in GEO Group's contracts are multiple local-level facilities, including some purposely offloaded by the operator. It recently cancelled a contract for Fannin County Jail in Texas, which local officials assume will be picked up by another private outfit, and it runs the Garden Grove City Jail, the current term for which concludes soon.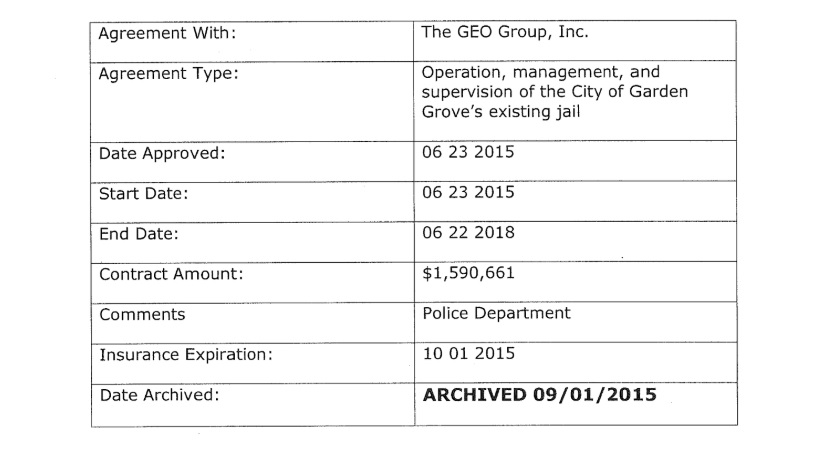 The churn of correctional providers doesn't mean that there will be the accountability that could come with competition, though. GEO Group currently runs the only private jail in Pennsylvania, the 1,883-bed George W. Hill Correctional Facility, a responsibility it reassumed after ending its previous tenure as management in 2008 in August 2008. During that contract, approximately a dozen inmates died, and it was estimated that 70% of GEO Group's litigation expenses at the time were due to lawsuits associated with the jail; Community Education Centers then took over, until it was acquired by GEO Group, shut down, and the jail became GEO Group's again a year ago.
MuckRock will be keeping an eye on correctional contracts scheduled to come under consideration in the coming months. You can help us out by letting us know of any near you and keeping us apprised of for-profit prison conversations in the area you live.
Red = CoreCivic
Blue = GEO Group
See a spot in red or blue on the map near you, and want to help others learn more? Reach out via the form below.
---
Image via PXHere