At its annual meeting in May, the shareholders of CoreCivic, the private prison giant formerly known as Corrections Corporation of America, voted on a new crop to sit on the Board of Directors - albeit one that looked a lot like the previous group of overseers.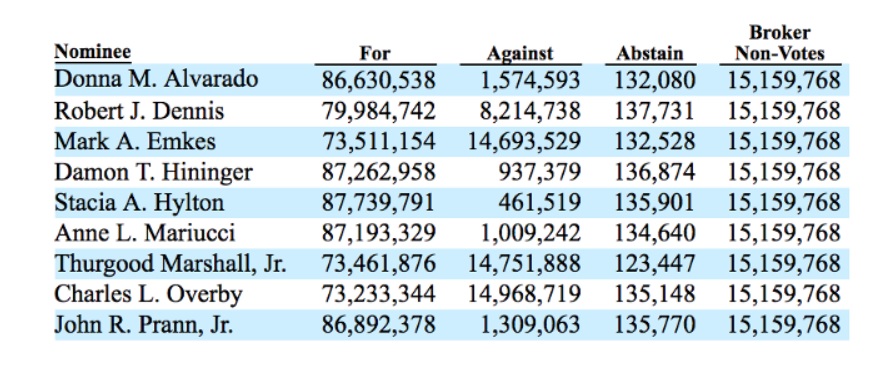 Absent from this year's group is C. Michael Jacobi, who had been among a director since 2000. Still, about half of them have been on the board since the beginning of the Bush administration. In earlier iterations, the CCA board once boasted a former BOP Director, former state Economic Commissioner, and a steel executive, among many others. So what are these people bringing to the table? Who's new? Does it even matter? Take a look.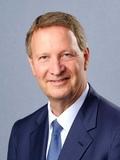 The Chairman of the Board: Mark A. Emkes
On the board since: 2014. He became chairman of the board in 2016.
You know him from: Until 2013, when he retired, Mr. Emkes was the Commissioner of Finance and Administration for the State of Tennessee.
In his past life: He spent 33 years with the tire powerhouse Bridgestone Americas, where he served as CEO from 2004 until his retirement in 2010.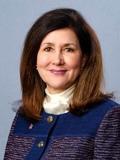 On the board since: 2003
You may know her from: Once she was the Deputy Assistant Secretary of Defense at the U.S. Department of Defense. She also served as counsel for Immigration and Refugee Policy subcommittee of the U.S. Senate Committee of the Judiciary and a staff member for the U.S. House of Representatives Select Committee on Narcotics Abuse and Control.
Other interests: Ms. Alvarado began her own international business consulting firm, Aguila International.
On the board since: 2013
Has he held a government job: It doesn't look like it.
Other interests: As Chairman, President, and CEO, Mr. Dennis heads up Genesco, a corporation of apparel companies that include Journey's, Dockers, and Lids - among others - under its umbrella.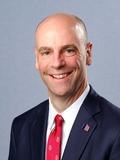 On the board since: 2009. He was named president and CEO in August of that year.
Has he held a government job: Nope.
In a previous life: He's had a long history with CCA, where he began as a correctional officer in 1992 at the Leavenworth Detention Center in Kansas; over twenty years later, that same facility would become the subject of a really rough Inspector General investigation, specifically in relation to its USMS contract. By 2000, he worked his way to Vice President, Business Analysis, was appointed President and Chief Operating Officer in July 2008, and joined the board in 2009.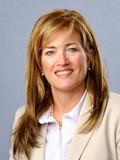 On the board since: 2016.
You might know her from: An Obama-era investigation into whatever the hell the U.S. Marshals were up to.
In a previous life: She's spent most of her professional life in the employ of the U.S. Marshals Service. She began with USMS in 1980 and was appointed by Bush 43 to serve as the Federal Detention Trustee, an office established in 2001 and charged with overseeing all federal detention operations for. She became head of USMS in 2011 via appointment by President Obama. When the Office of the Federal Detention Trustee came under the auspices of the Marshals, she assumed control of the agency again. After she resigned in 2015, she joined CCA's board.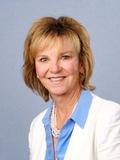 On the board since: 2011
You may know her from: Her work at Del Webb Corporation, where she served as president. According to her bio, after the company merged with Pulte Homes, it became "the nation's largest homebuilding company."
In a previous life: She was once the head of the Arizona State Retirement System and currently sits on the Arizona Board of Regents, which overlooks the state's universities.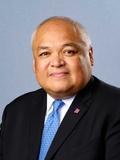 On the board since: 2002
You may know him from: His father, famed Supreme Court Justice Thurgood Marshall. A well-respected lawyer in his own right, he served as the Director of Legislative Affairs to Vice President Al Gore and Cabinet Secretary to President Bill Clinton, a position which, according to his company biography, had him serving as liaison between the president and the various executive agencies.
Other non-CoreCivic duties: He also sits on the Board of Directors of Genesco with Robert Dennis.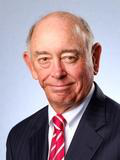 On the board since: 2001
You may know him from: His work in the newspaper business.
In a previous life: 1983, the same year that Corrections Corporation was setting up its first private detention center, Mr. Overby attached a lofty distinction to his editorship at the Jackson Clarion-Ledger: Pultizer Prize-winning. His long career as a reporter and management for Gannett eventually brought him to the CEO position at the Freedom Forum and The Newseum. According to his company biography, once upon a time, he also acted as a press assistant to to Senator John Stennis of Mississippi, then the chairman of the Senate Armed Services Committee, and as special assistant for administration to Tennessee Governor Lamar Alexander, who has been a Senator from the Volunteer State since 2003.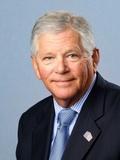 On the board since: 2001
You may know him from: Some node on a string of corporate leadership positions.
In a previous life: From his corporate bio, a list of his previous corporate positions:
"Prann served from 1993 to 2001 as president and CEO of Katy Industries, Inc., a publicly-traded manufacturer and distributor of consumer electric corded products and maintenance cleaning products. From 1991 to 1995, he was president and CEO of CRL, Inc., an equity and real estate development company, which held a 25% interest in Katy. A former partner with the accounting firm of Deloitte & Touche, Mr. Prann serves on the boards of several institutions including Dynojet Research, Inc., Student Leadership Institute and Cardinal Cushing School and is an advocate of education and youth issues."
For more on private prisons in your state, check out the Private Prison Project, and learn how you can get involved here.
---
Image via CoreCivic