Jennifer 8. Lee has been an informal advisor to MuckRock since the very beginning, so we made things official last month and welcomed the entrepreneur, publisher, film producer, journalist, and emoji activist to the MuckRock Foundation board of directors.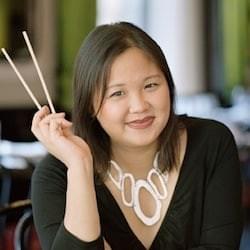 We first met Lee before MuckRock formally launched (to give you a sense of how long ago that was: the email sent introducing us had a signature line of Sent on the Sprint® Now Network from my BlackBerry® ) through her work co-founding Hacks/Hackers. Those meetups became an essential community for us, and Lee has been an incredible advisor, connector, and, with our recent book series, agent.
She's got an even longer history with DocumentCloud, serving on the judging committee that awarded the project one of the first Knight News Challenge grants.
Given her leadership at the intersections of technology, journalism, media, publishing, fundraising, and more, we are honored to have Lee's experience guide us as as we continue to grow and look for ways to broaden our impact while building a sustainable organization.
New board officers and transitions
In addition to electing Lee, at our last board meeting we also appointed a new slate of board officers to two-year terms.
Cori Zarek will continue on as board president, and Jim Neff was re-elected board vice president.
Scott Klein will be assuming board secretary duties, and Aron Pilhofer has assumed the role of board treasurer. You can read biographies of all board members on MuckRock's staff page.
Meredith Broussard, who joined our board earlier this summer, and Nabiha Syed, recently announced as the president of The Markup, continue to serve as board members.
As the organization has grown, we also decided to transition staff members out of voting board roles. As executive director, I will continue as a non-voting, ex officio member while Mitchell Kotler has stepped down from the board, continuing to serve as MuckRock's chief technical officer.