In June, New York City made headlines as the first major United States city to fully divest from for-profit prison investments. The full move - from conception to consideration and through completion of sales of existing shares - took less than a year. And, as seen in emails recently released by the NYC Office of the Comptroller, the turnaround from when the Office issued their divestiture directive went out on Friday, May 19, 2017 …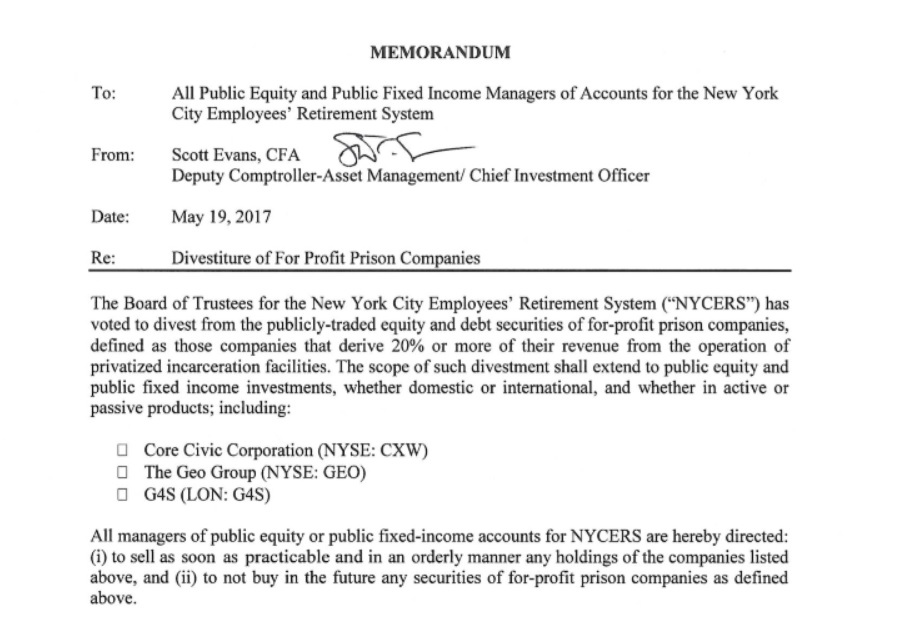 until their accounts were private prison-free was nearly immediate.

Many of the firms tasked with handling the City's investments and pension fund had responded to the direction the same day; all had cleared the affected assets within a week.
In all, the City sold approximately $48 million in for-profit prison stock from CoreCivic, the GEO Group, and UK-based G4S.
MuckRock wants to help you and your neighbors learn more about how your municipality is investing citizen tax dollars. Let us know where you live via the form below, and we'll submit a request asking for the details.
Have any advice? Let us know at info@muckrock.com or via Twitter.
---
Image via Pexels