In the period prior to Donald Trump's election to the highest office in the land, the nationwide media outrage featured headlines denouncing our nation's criminal justice system; since then, they have transformed into comments on other outrages, often related to the Commander-in-Chief himself and sometimes too numerous to casually track.
Among these is the President's approach to immigration, the central tenets of which involve limiting entry from certain countries, arresting those in the country illegally, and building a wall on the U.S.-Mexico border. Opponents consider the policies regressive and discriminatory, contrary to the principles of American magnanimity; proponents are intent, they claim, on securing and ensuring resources for verified U.S. citizens without the added burdens brought by thousands of undocumented residents.
Blue = Private
Red = ICE-operated
Green = Operated with or through local facility
The administration's attitude has helped to make the last year one of the most promising for the private prison industry, which holds local and federal prisoners as well as a majority of the country's illegally-residing immigrants. In addition to reversing an Obama-era commitment to eliminateprivate prison use by the Bureau of Prisons (BOP), the administration has expanded their use; in the spring, the BOP signed up for another 10 years at GEO Group's Big Spring Correctional Center to the tune of $664 million.
And throughout the country, cities and states that once rejected the use of for-profit facilities are again turning to them in the midst of a theoretically tough-on-crime approach and the rising human costs of the opioid crisis. Wyoming, Indiana, and Kentucky are all on track to establish or reopen new facilities - despite situations where there is little local support, wavering state support, and ongoing legal battles over coerced illegal labor.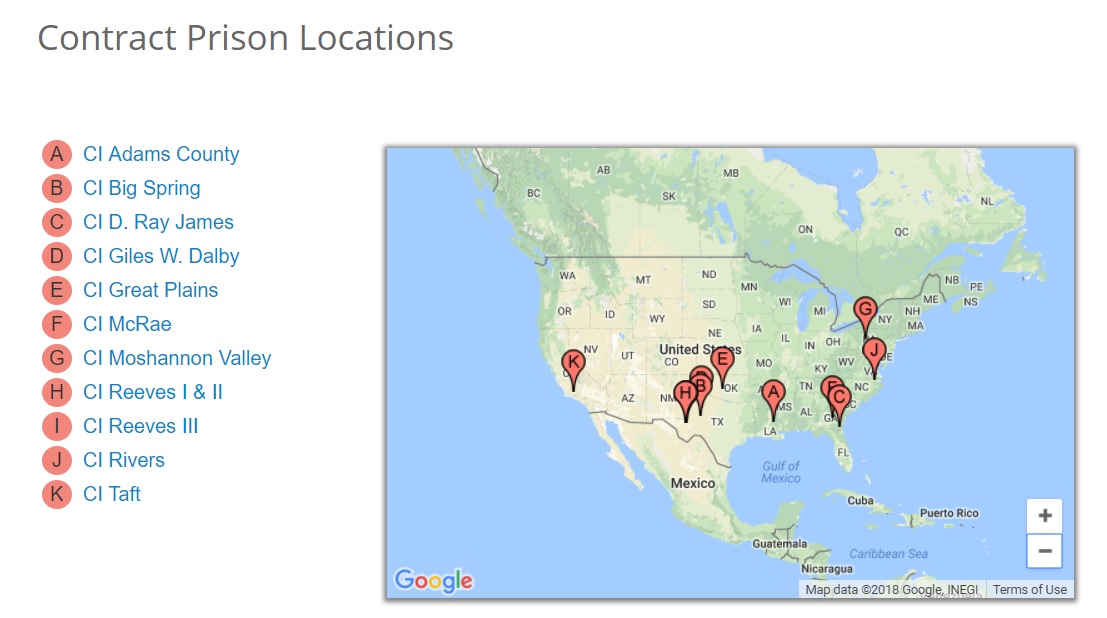 Local initiatives in such an environment have become more important than ever, helping activists to make headway, even if the federal government appears to be working against them. In California, the Dignity Not Detention Act, which went into effect on January 1st, makes any facility detaining a non-citizen subject to the California Public Records Act.
As we move into Year Two of the Trump presidency, MuckRock will be looking to learn more about how the industry is growing and expanding as it reacts to and crafts drug policy.
Want to help our project? Let us know via email, on Twitter, on Facebook, or shoot us your feedback via the form above, and keep up-to-date on the latest by signing up for our mailing list.
---
Image by Joyce N. Boghosian via White House Flickr