A series of photographs uncovered by Emma Best in the Central Intelligence Agency's declassified archives offers a guided tour of the CIA area of the Washington National Records Center - with a few notable omissions.
With a sense of pacing not unlike a certain traditional horror story, the photos take us through a big, big door …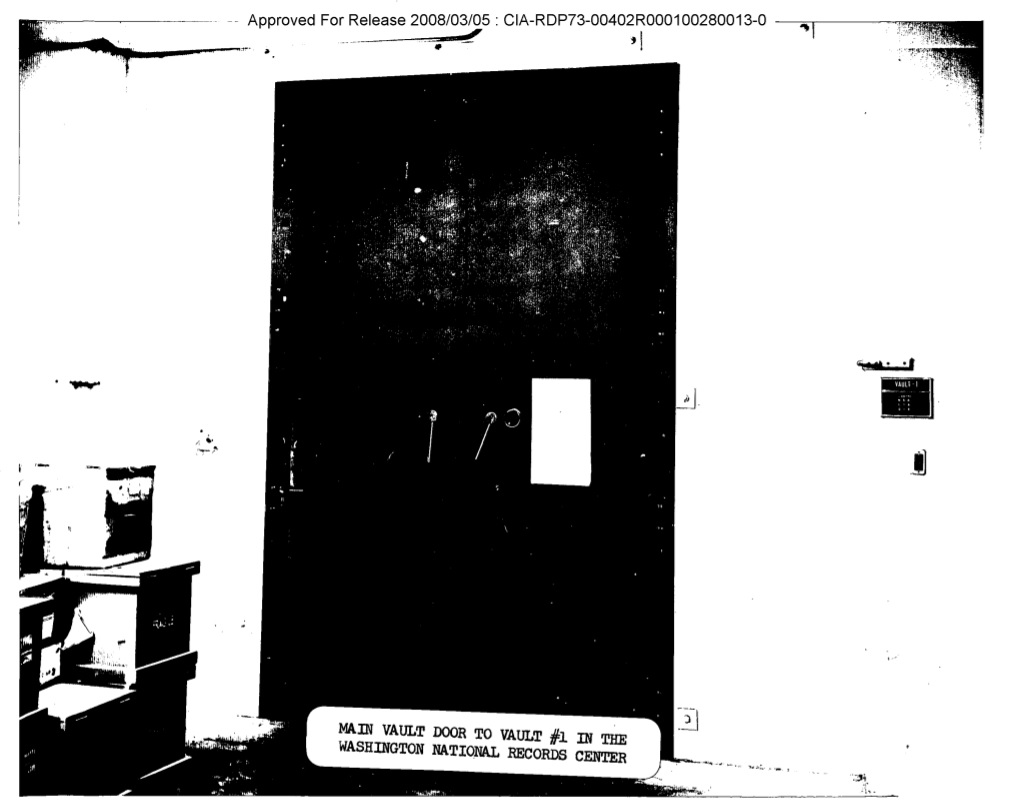 to a slightly bigger big, big door …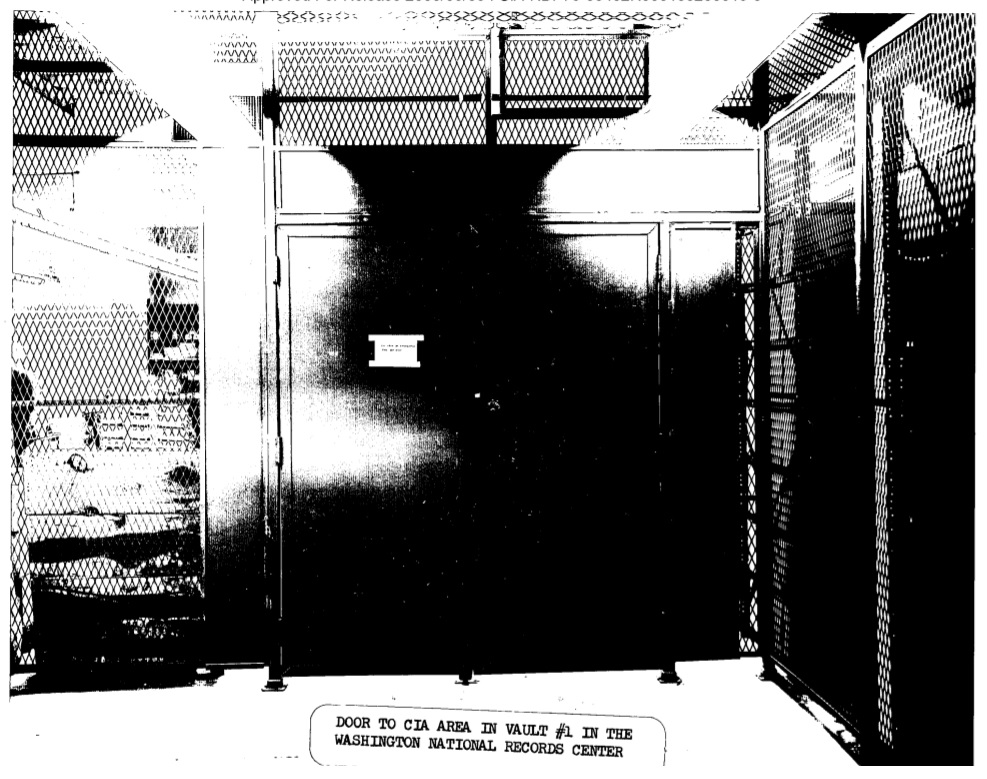 to a long, long hallway …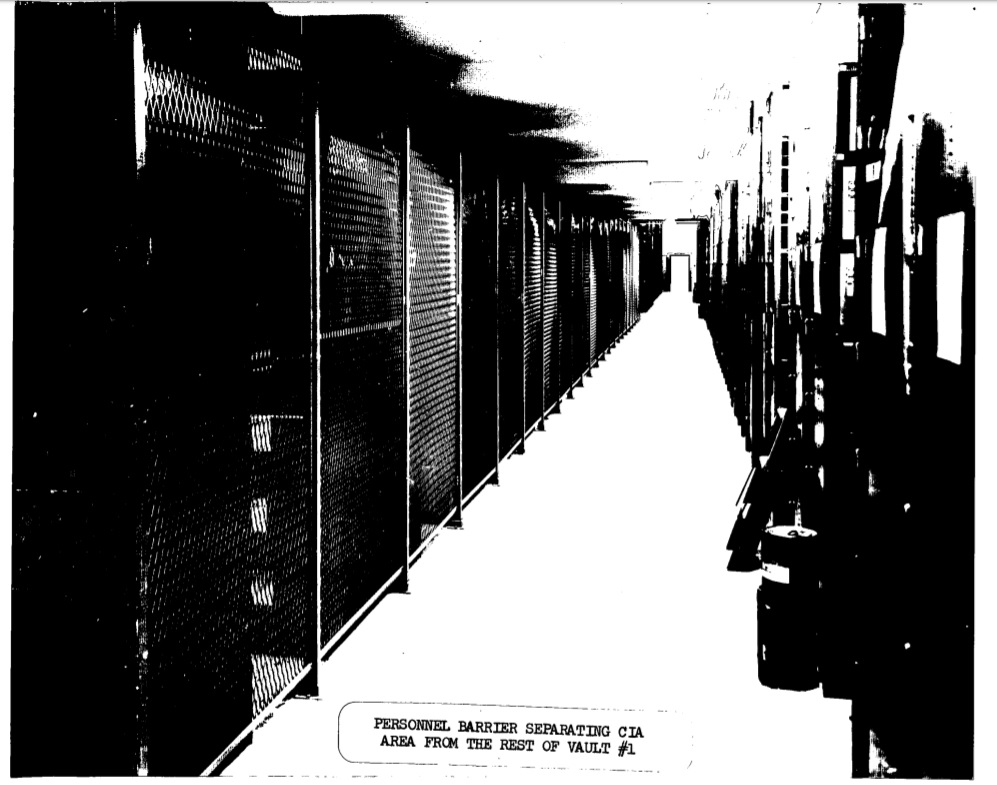 to another big, big door …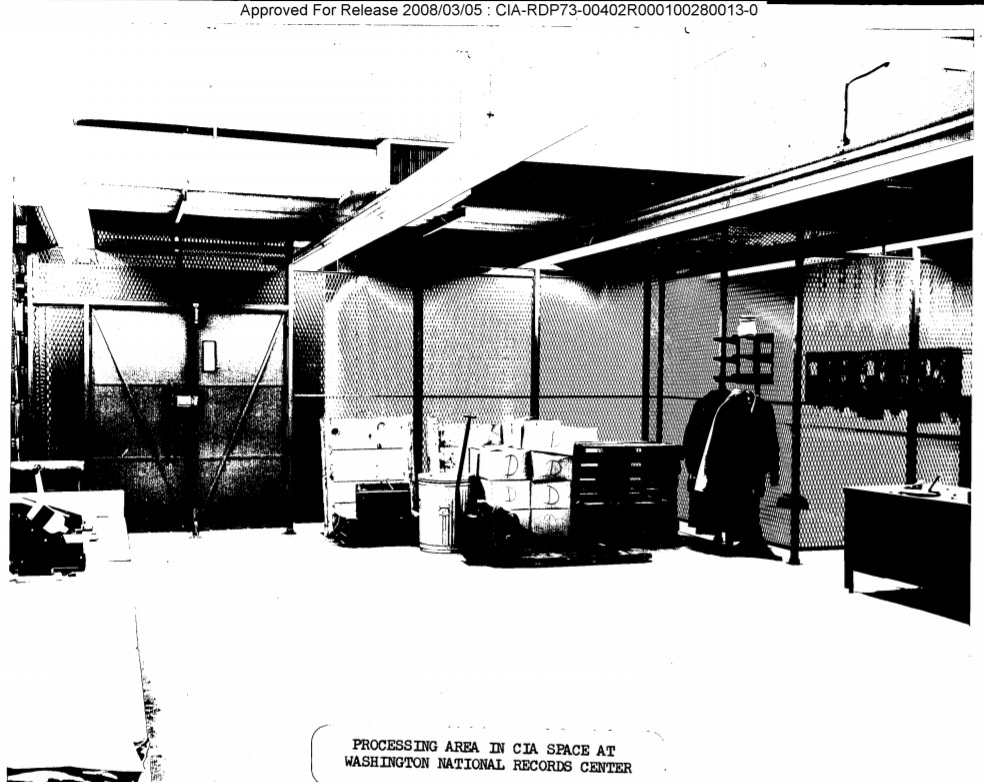 behind which was …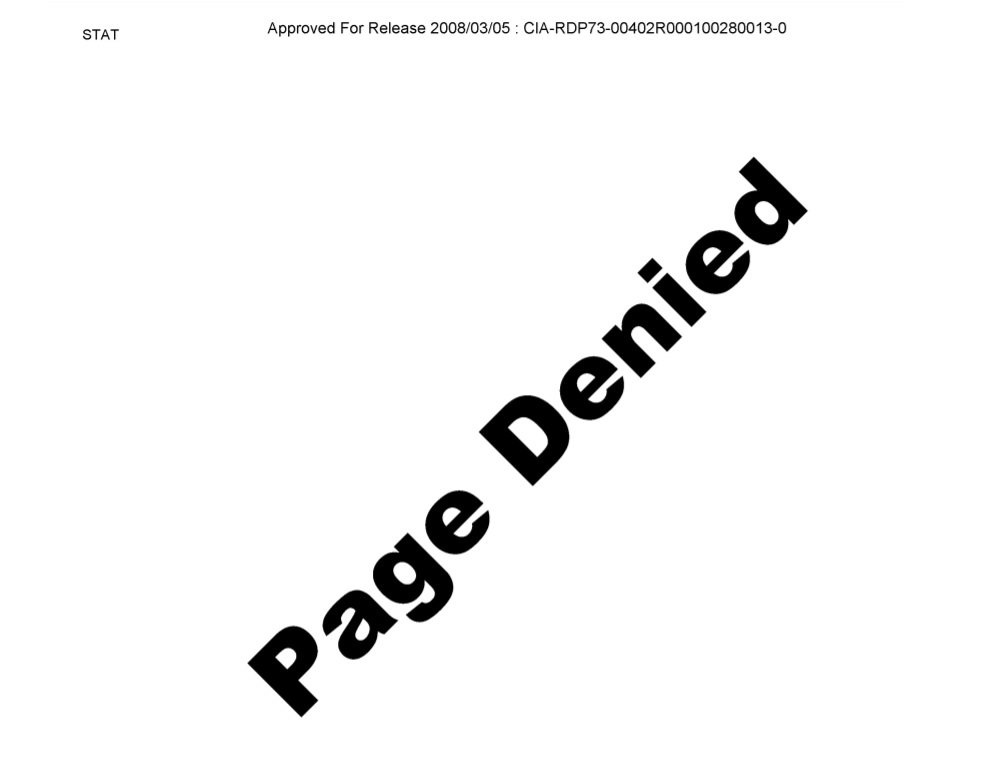 a dubiously-applied exemption! Boo!
While whatever happens to be stashed away in slides five and six was deemed too sensitive to share with the public, as a consolation prize the tour does include a stop by the Agency's main aisle, so you can see how that stacks up.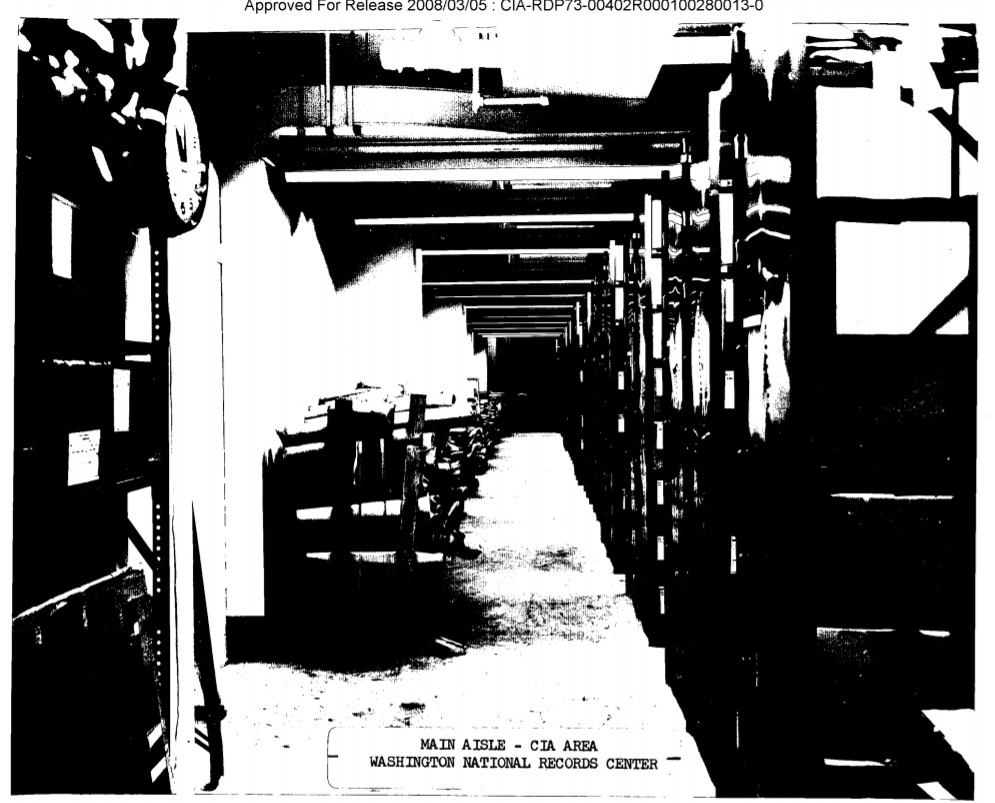 Heh. Stacks. View the full photo tour embedded below.