The Federal Bureau of Investigation has made an initial release of its files on television executive Roger Ailes. The files had previously been released to Gizmodo and Property of the People following a FOIA lawsuit.
The 114-page file consists largely of glowing background checks for a potential Presidential appointment under Richard Nixon …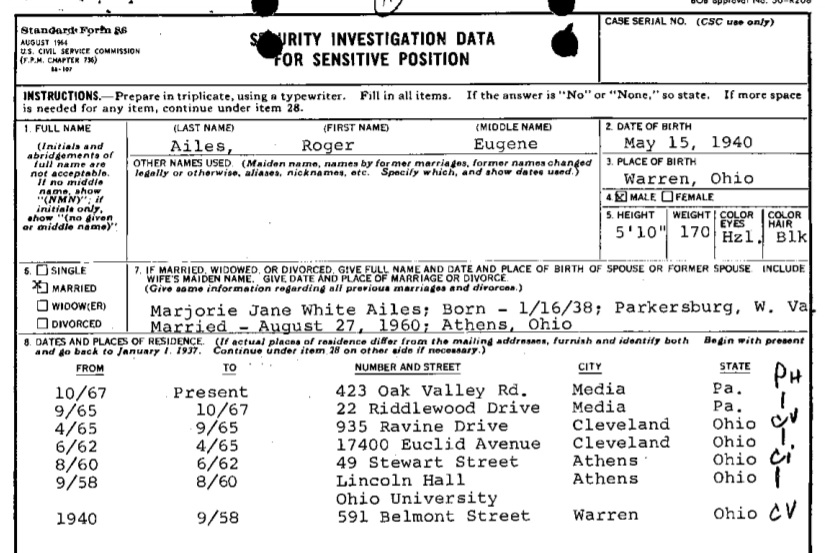 including particularly high praise from publisher Bennet Cerf, who we last saw trying to get the Bureau to vouch for Truman Capote.

All of this appeared to pay off, with Ailes getting a good bill of health from none of than FBI Director J. Edgar Hoover himself.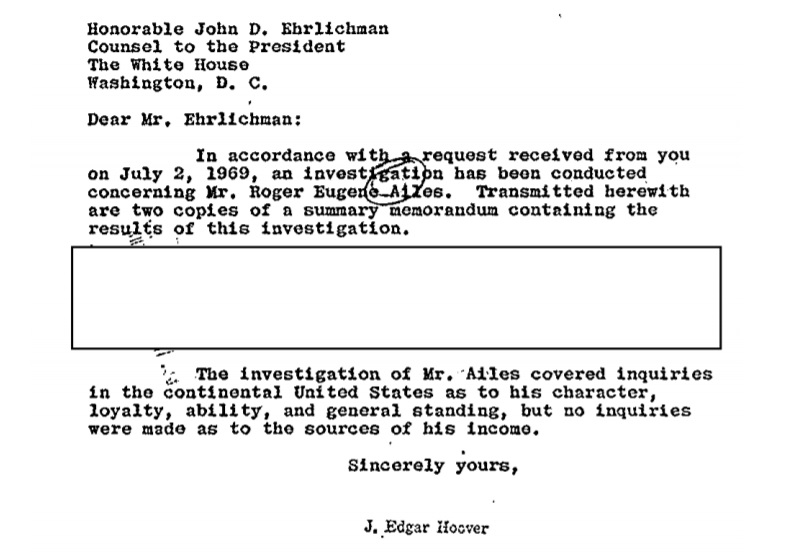 Two interesting details have emerged from later in the file, however. The first is a 1974 arrest for felony firearms possession by the New York Police Department …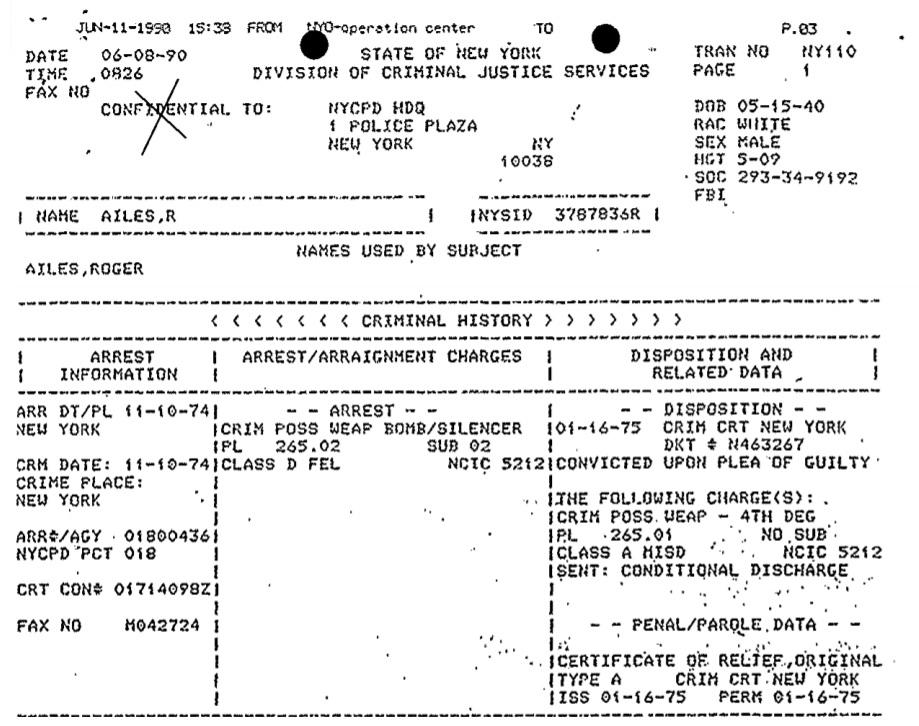 which Ailes was later able to plead down to a misdemeanor.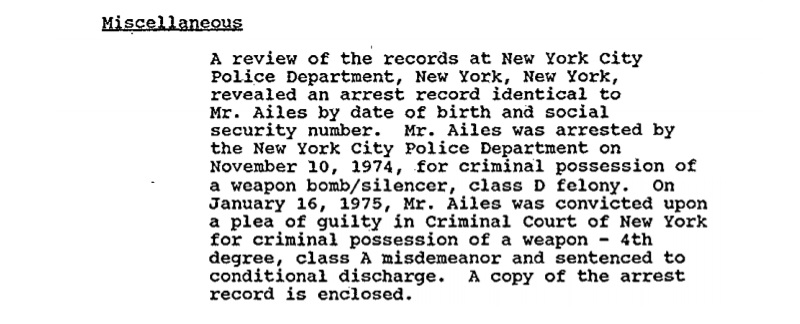 The second is a brief interview documenting the minor role Ailes had in the FBI's investigation into John Hinckley, Jr. following the attempted assassination of Ronald Reagan.

Hinckley was found to be in possession of two tickets to "The Tomorrow Show," which Ailes was producing at the time. Ailes described the line-up from the night in question …

and, most critically for the Bureau, confirmed that there was no Taxi Driver connection.

Read Ailes's full file is embedded below or on the request page.
---
Image by Ninian Reid via Flickr and is licensed under CC BY 2.0