Released in 1985, XOR Software's "NFL Challenge" was one of the first commercially-available sports simulators for the PC and is still considered among the best - ESPN even used it to statistically determine the greatest team of all time as part of the series NFL Dream Season.
However, memos uncovered in the Central Intelligence Agency's archives show that XOR had their sights on a loftier endorsement than the National Football League - CIA counterintelligence.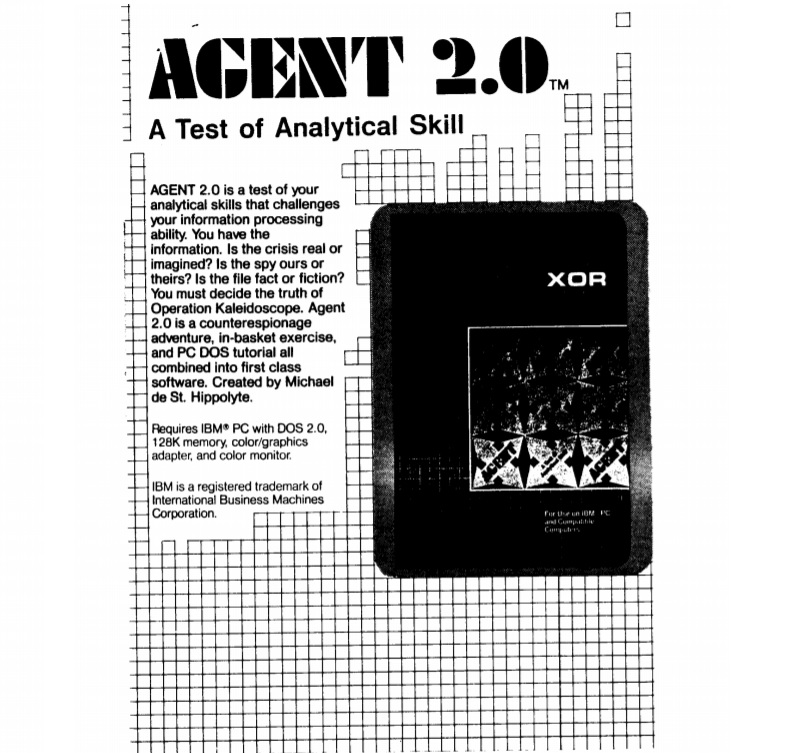 In an October 22, 1985 letter addressed to CIA Director Bill Casey, XOR's Glenn E. Diamond explained that he had a product that might be of interest to the Agency.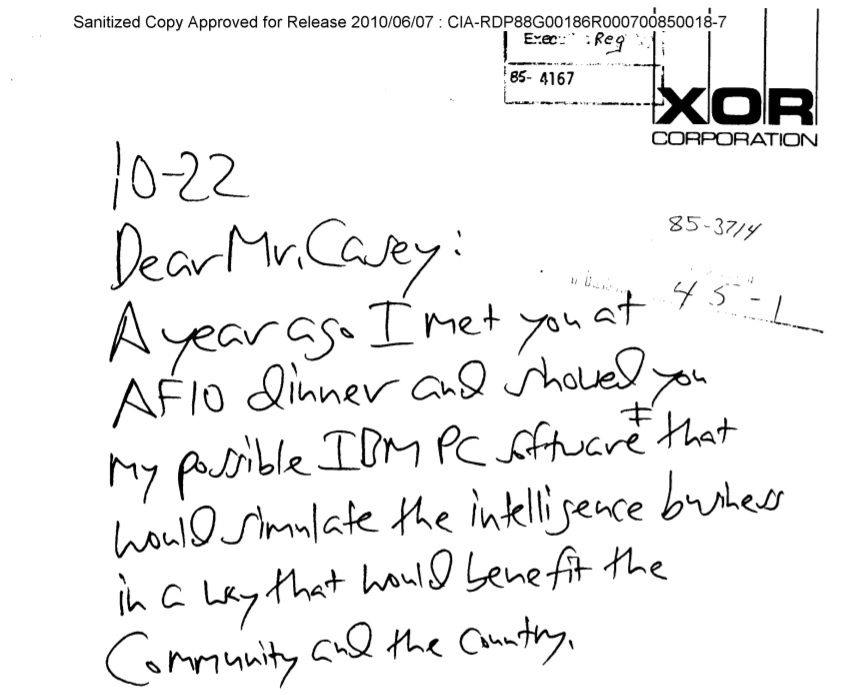 After the success of "NFL Challenge," Diamond had begun work developing a similar simulator for intelligence work and was hoping to get cooperation and an endorsement from Casey and the Agency's counterintelligence staff.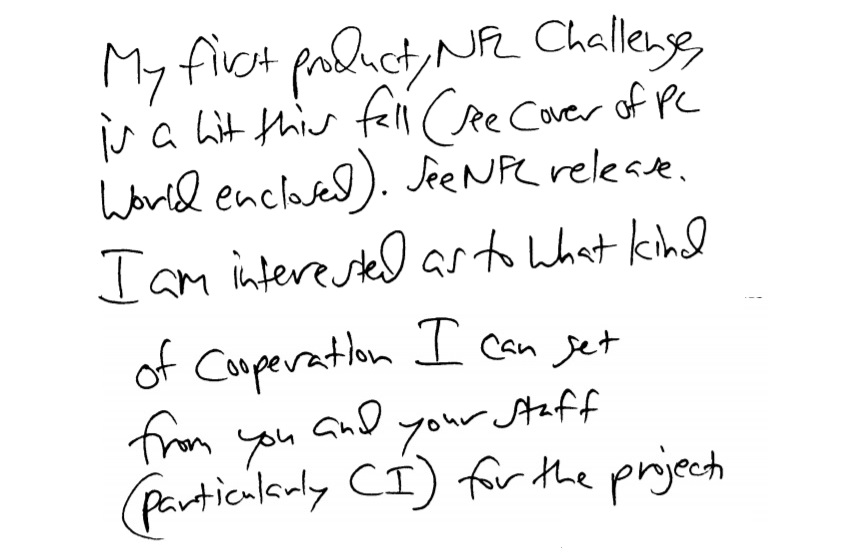 Diamond ended his pitch by saying this could be the Agency's digital equivalent of the ABC series "The F.B.I." (which, funny enough, wasn't the first time the Agency had heard that line)…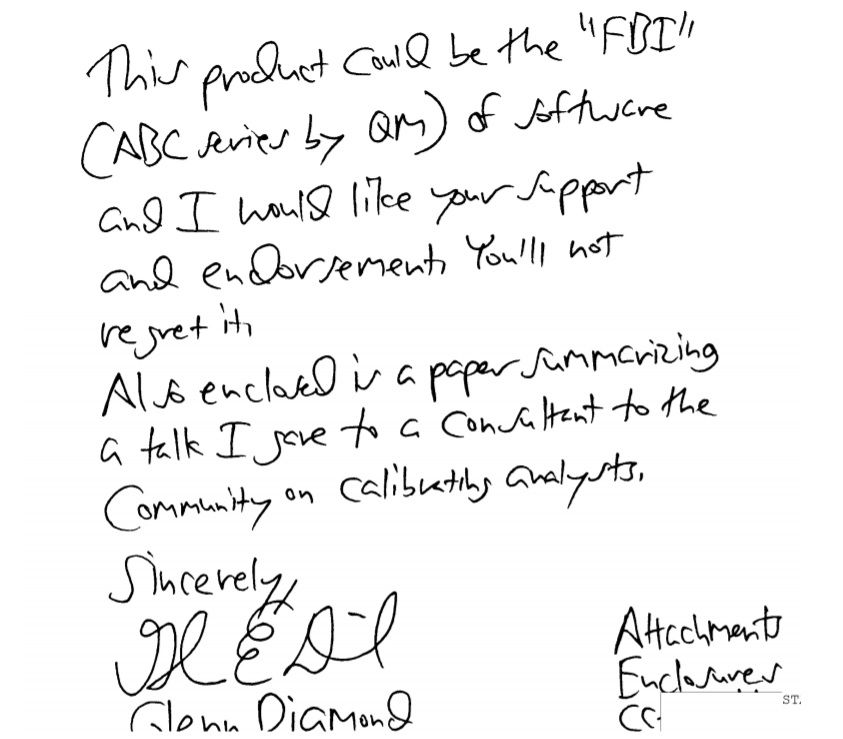 and included some supplemental material regarding "NFL Challenge," such as his cover story (Alas the CIA scanners were not kind to Joe Montana) in PC World …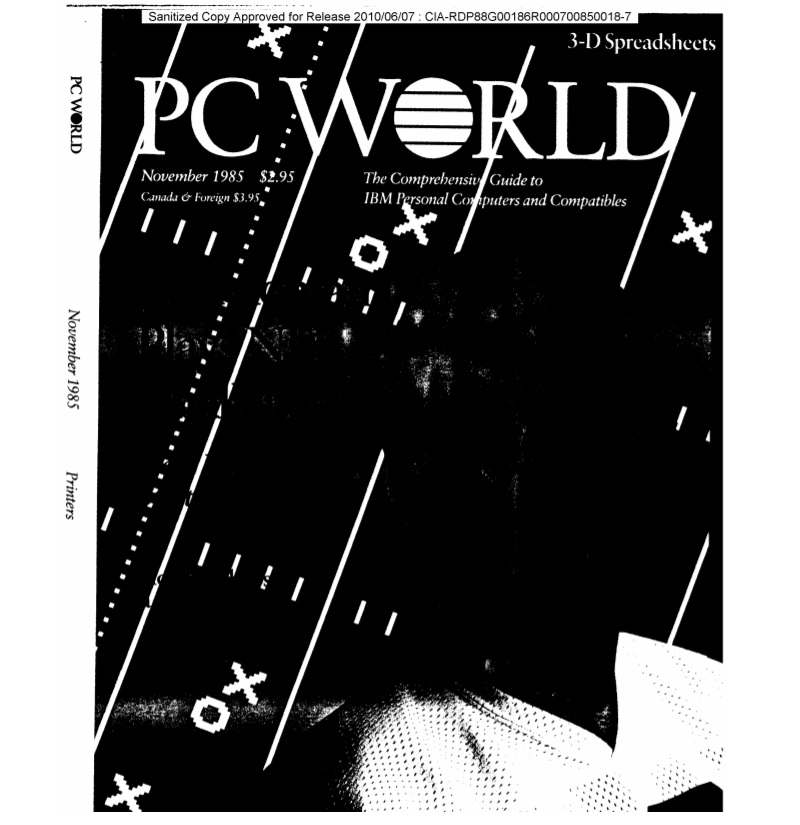 including Diamond's annotations, which being honest, come on a bit strong.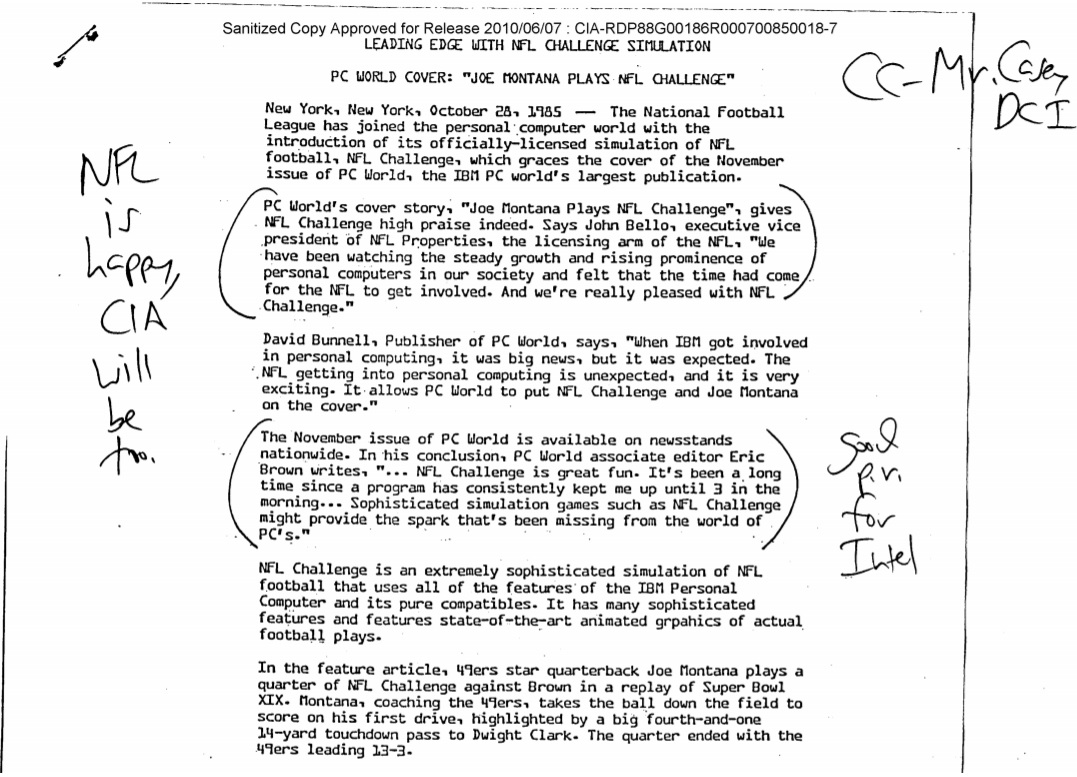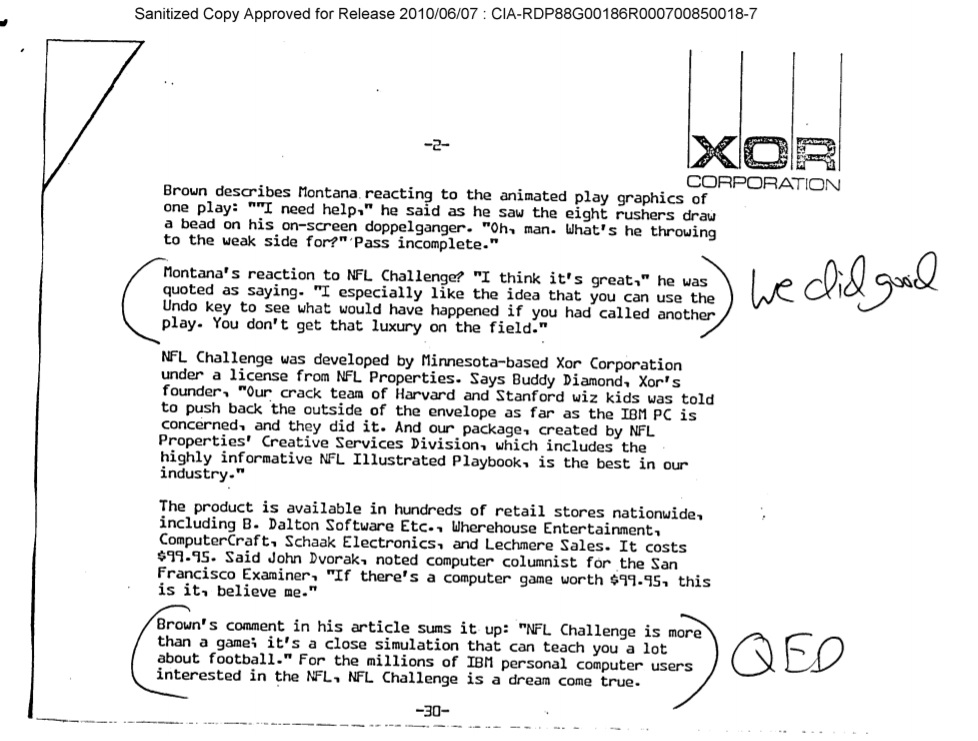 Apparently, Diamond didn't feel as if he was coming on quite strong enough, because he also included a statistical simulator of an upcoming Bears-Vikings games …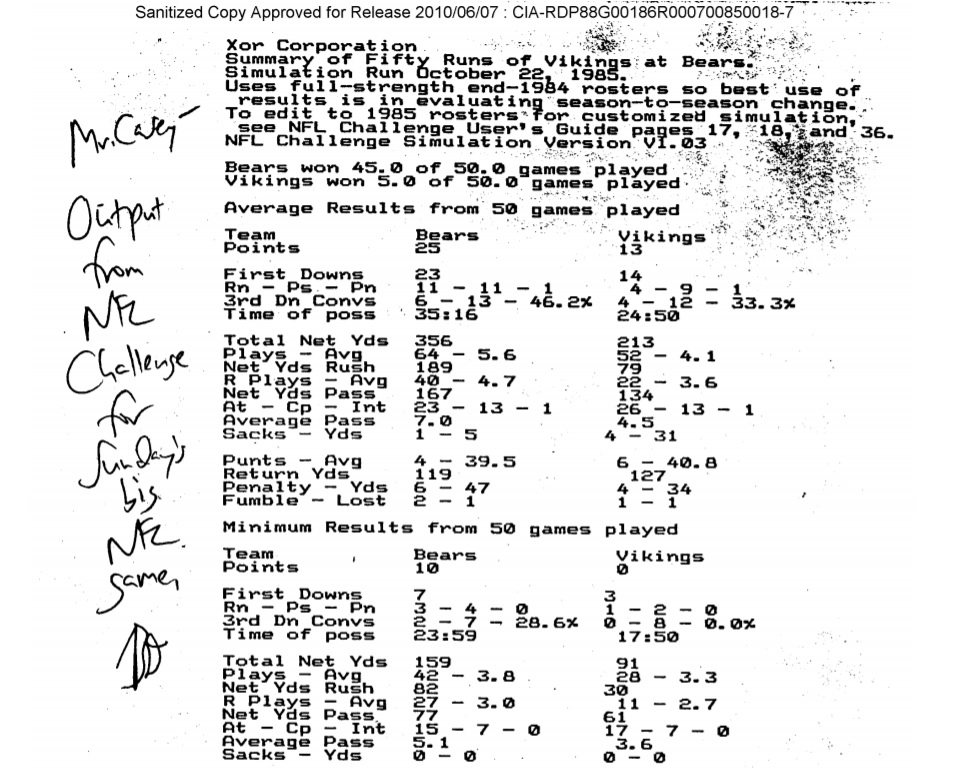 which, to be fair, did correctly predict the outcome, give or take a few points.

After all that, Diamond finally decided to include something that actually discussed that product he was trying to sell the CIA on …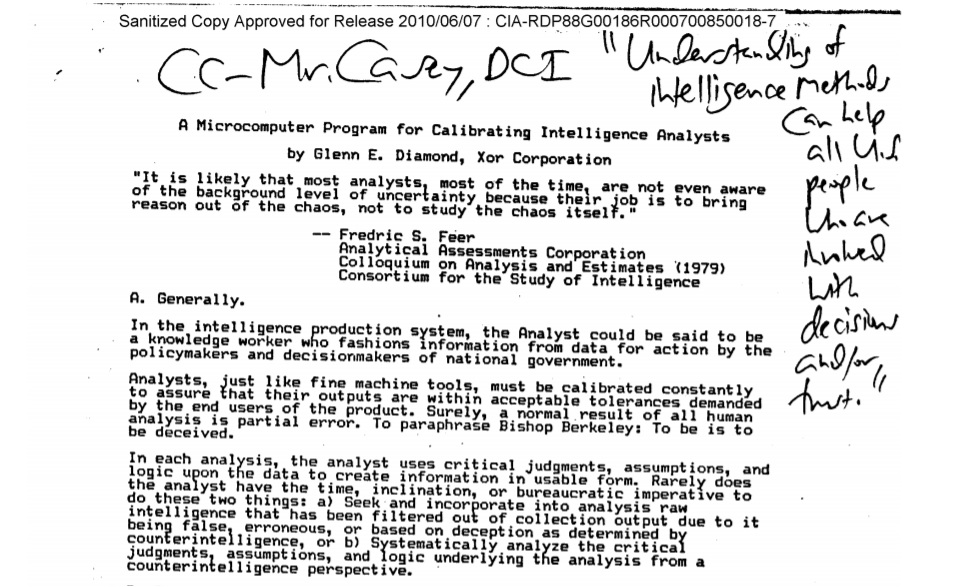 complete with much pontification on the nature of truth and a Cervantes quote for good measure.

According to a later memo, the CIA's head of Public Affairs responded to Diamond with a polite form letter saying his material would be forwarded to the appropriate people. Diamond, perhaps a bit too emboldened by this, wrote back (typed this time), offering to sweeten the deal by re-naming the product "CIA Counterintelligence" and putting them in touch with his good friend, head of NFL Properties Bob Carey.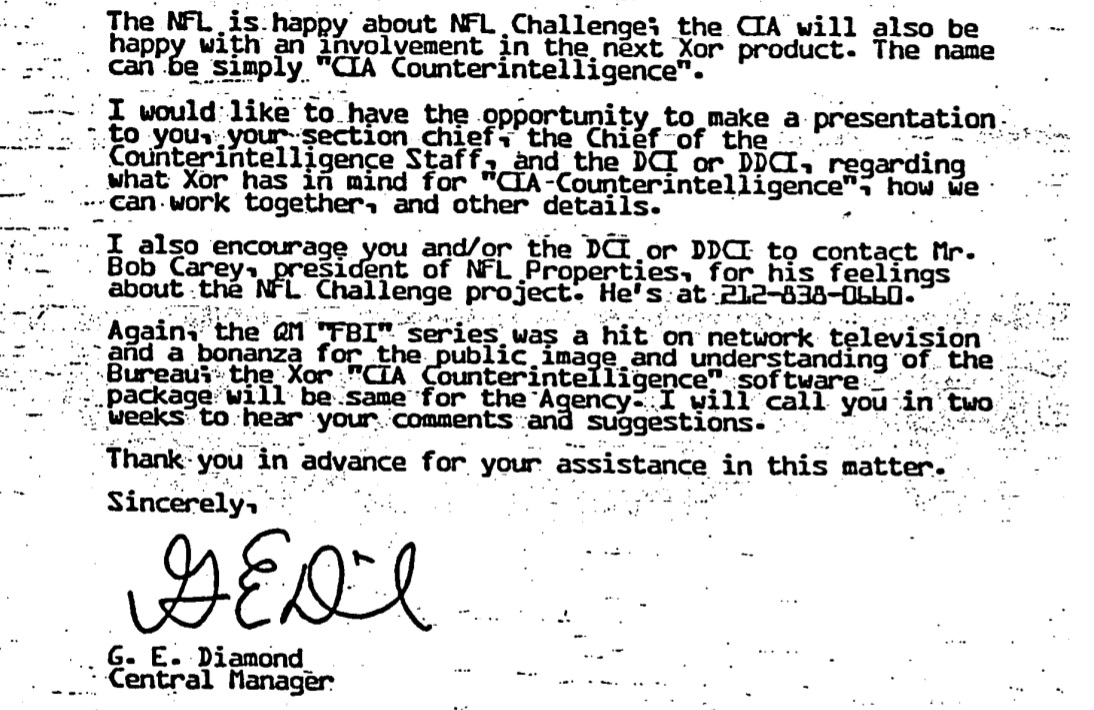 That last letter - and the threat to follow-up in two weeks - appeared to be the final straw for the CIA, who wrote back to Diamond with a pretty unequivocal "Not interested, unsubscribe."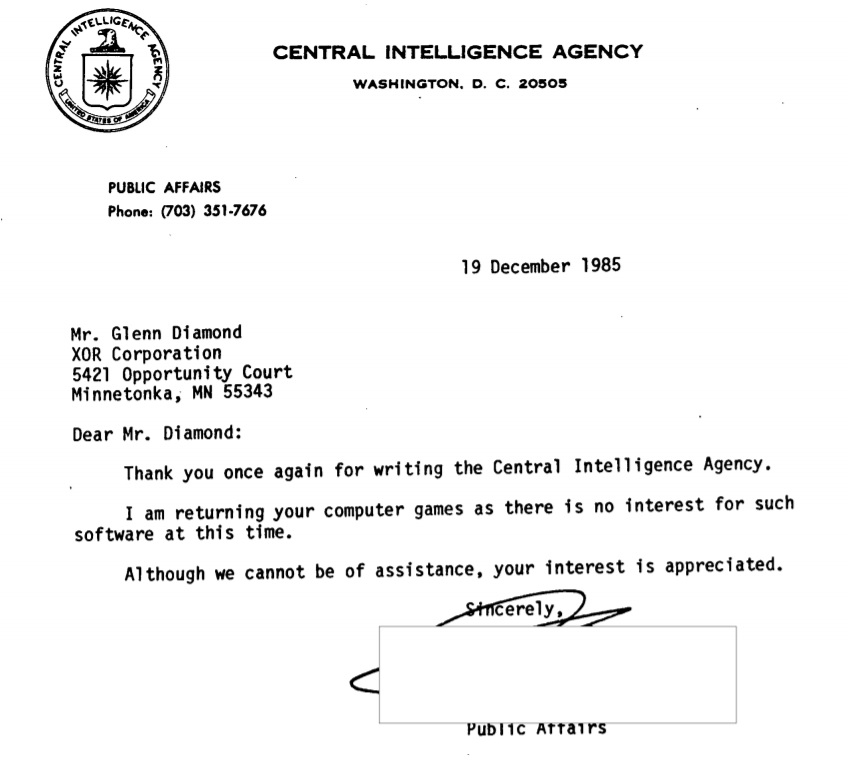 As for XOR, their sequel to "NFL Challenge" languished in development hell for nearly a decade, and after committing the major no-no of taking preorder money without having a finished product …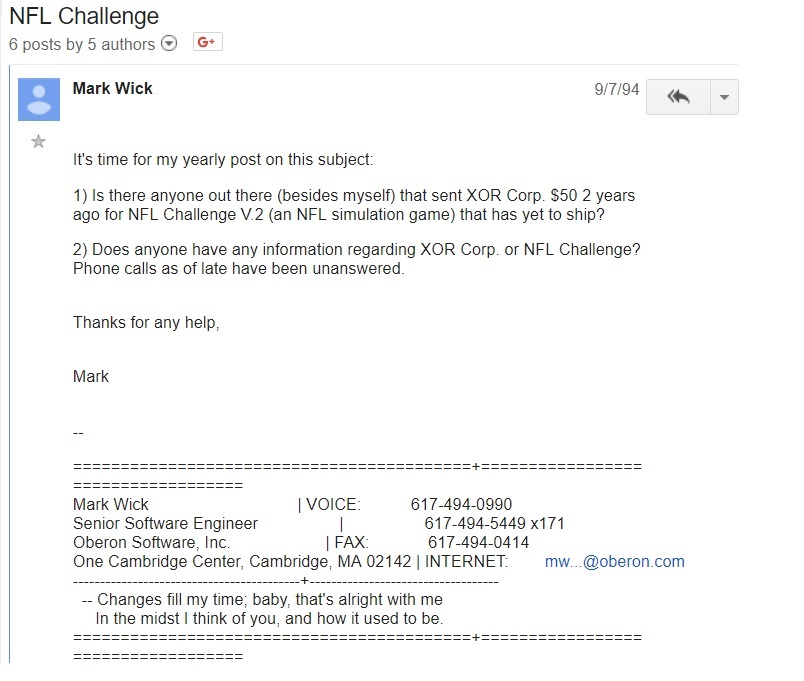 they were out of business by the mid-'90s. If you know what ever happened to the game that would be "CIA Counterintelligence" let us know via email, on Twitter, or on Facebook.
Read the exchange embedded below, or play the game yourself here.
---
Image via MyAbandonware.com