As our coverage of George Carlin's and Alfred Hitchock's FBI files demonstrated, the Bureau has had an involved relationship with its depiction in the media.
With the completion of user Jason Smather's request for the files on Efrem Zimbalist, Jr., star of ABC's The FBI, we're given an idea of how the Bureau managed its reputation given the opportunity to do so favorably, not to mention meticulously - the crime drama was directly overseen by the Bureau's Crime Records Division and drew material from actual case files.
The very first piece of documentation is the first of many letters to Zimbalist from J. Edgar Hoover himself, which throughout the document tonally straddle a line between middle school crush and doting grandmother who mails you clippings from the town newspaper of your name in the high school honor roll: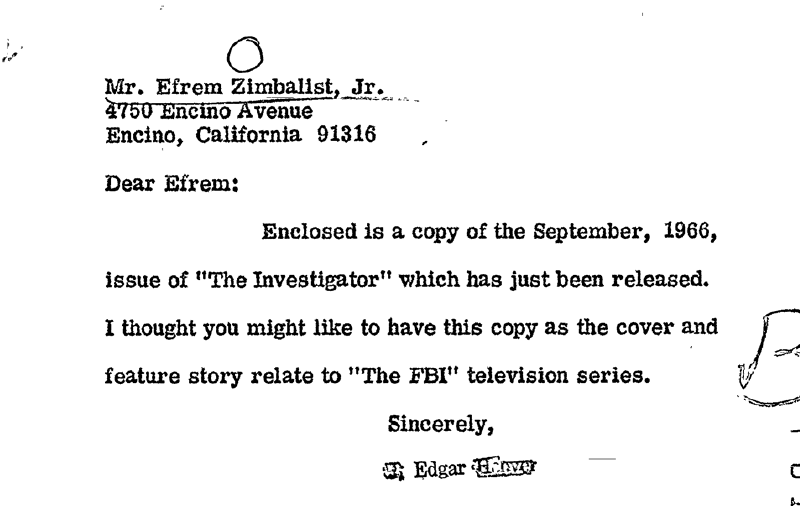 There are a lot of these.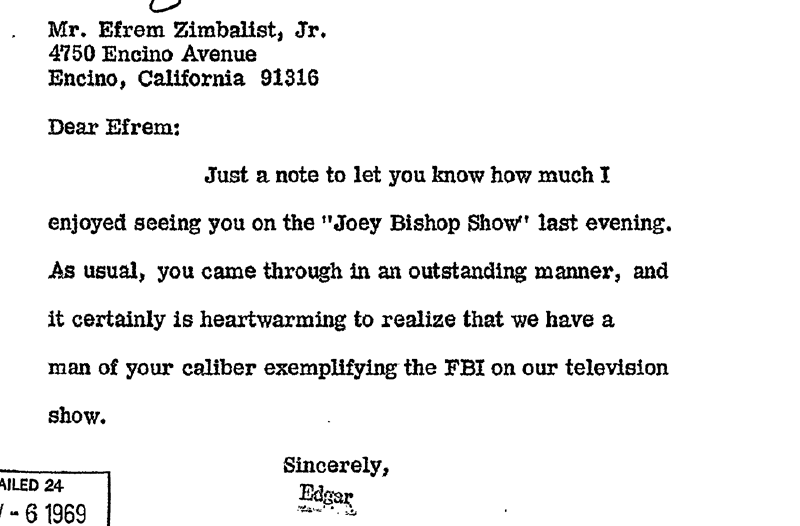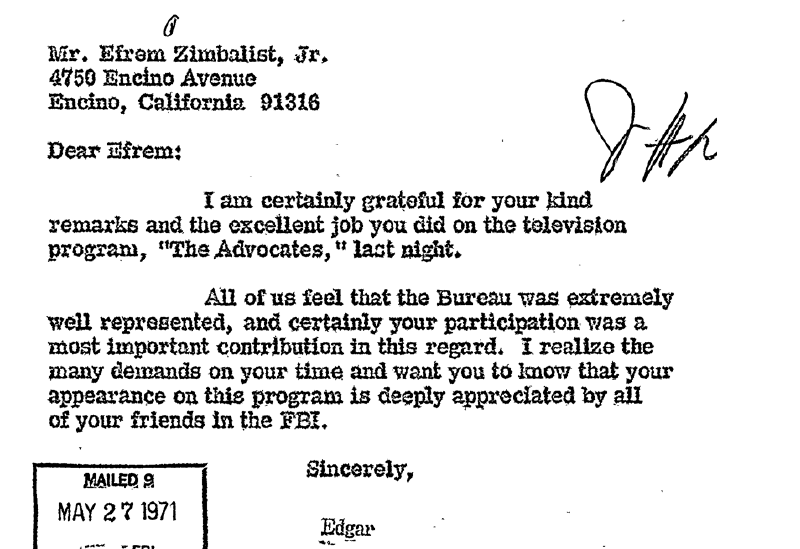 Seriously, a lot.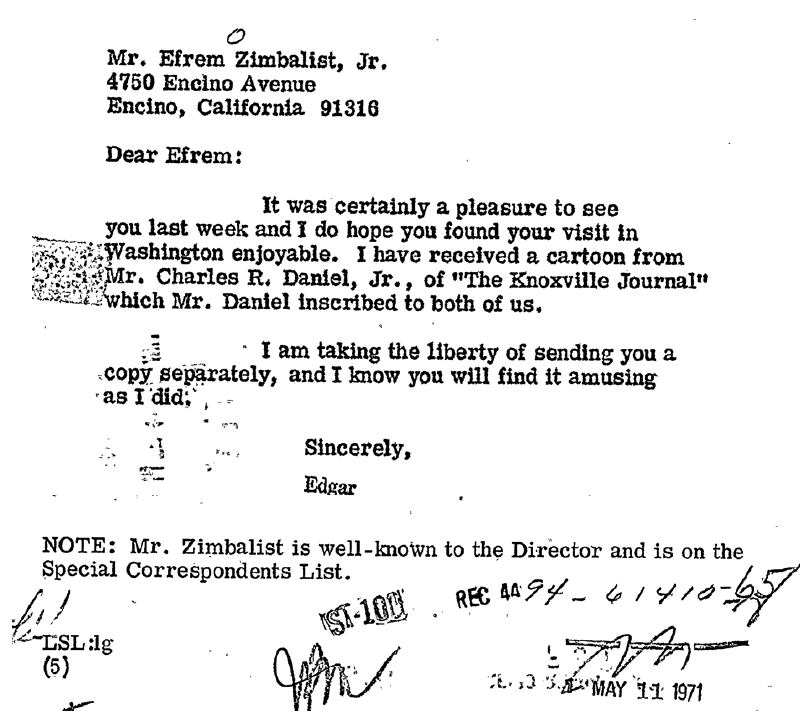 That said, Zimbalist was not without gracious responses of his own: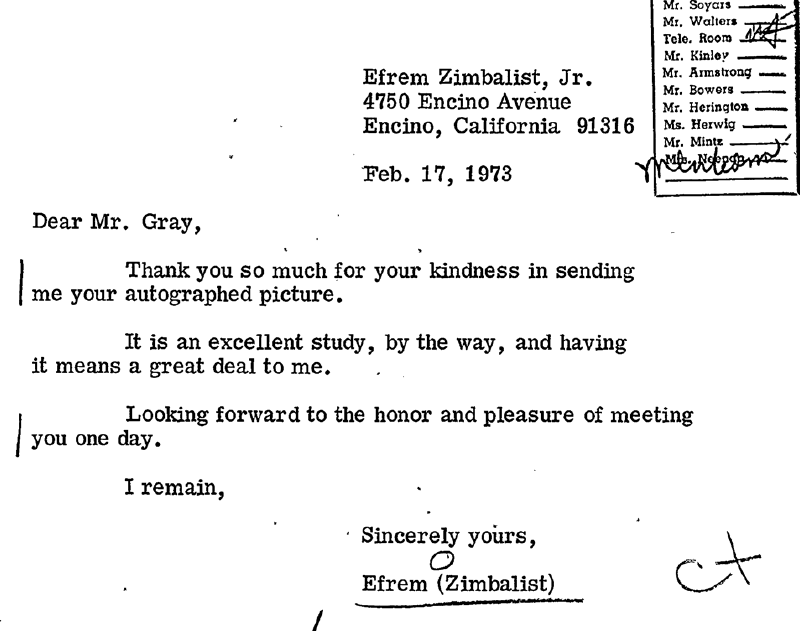 Similarly, there's a good deal of correspondence that suggests the FBI served as a middle-man for Zimbalist's (often fairly absurd) fan mail: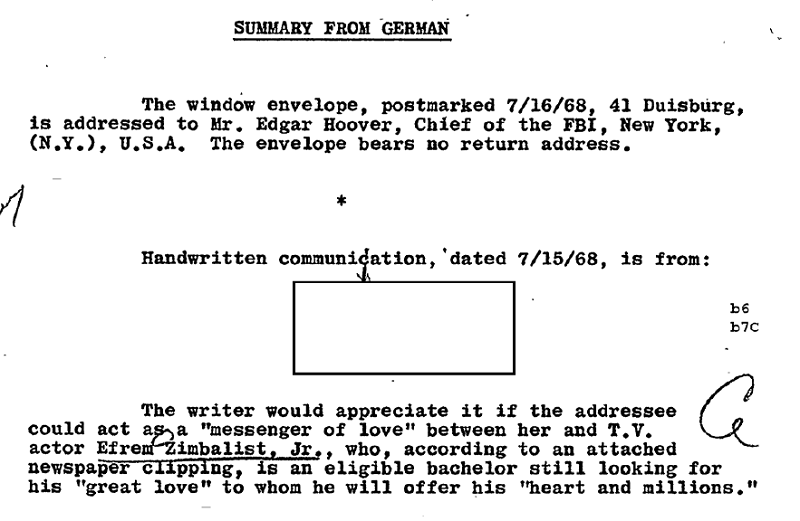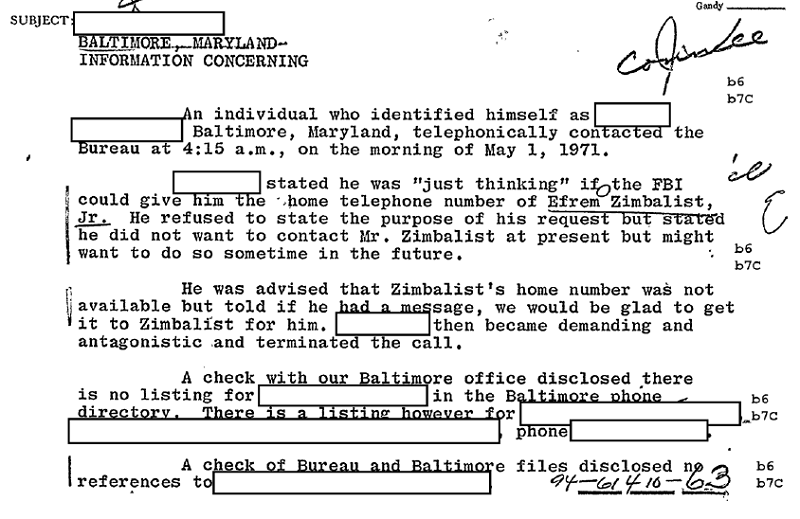 Sometimes even having such letters apparently shoved onto them by the White House: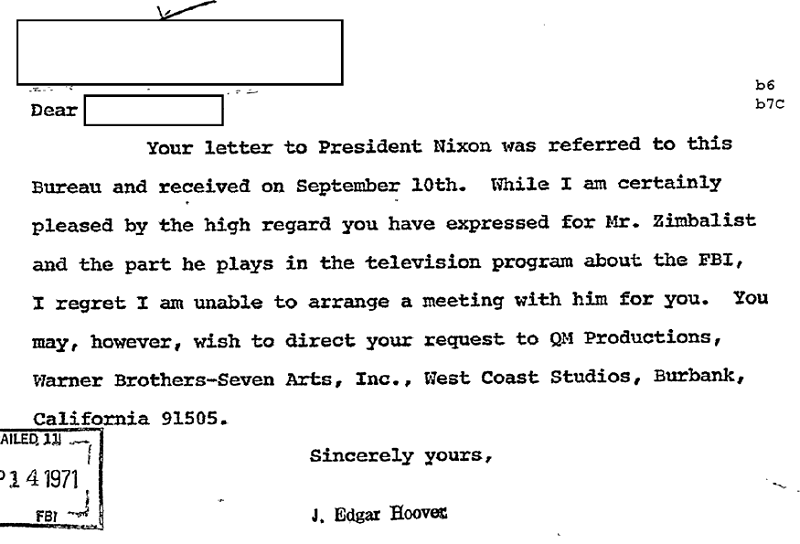 The most intriguing of all is one that alludes to a theory that Zimbalist had been a communist all along, and was amassing resources through a for-profit grassroots organization called "Friends of the F.B.I." in order to eventually supplant Hoover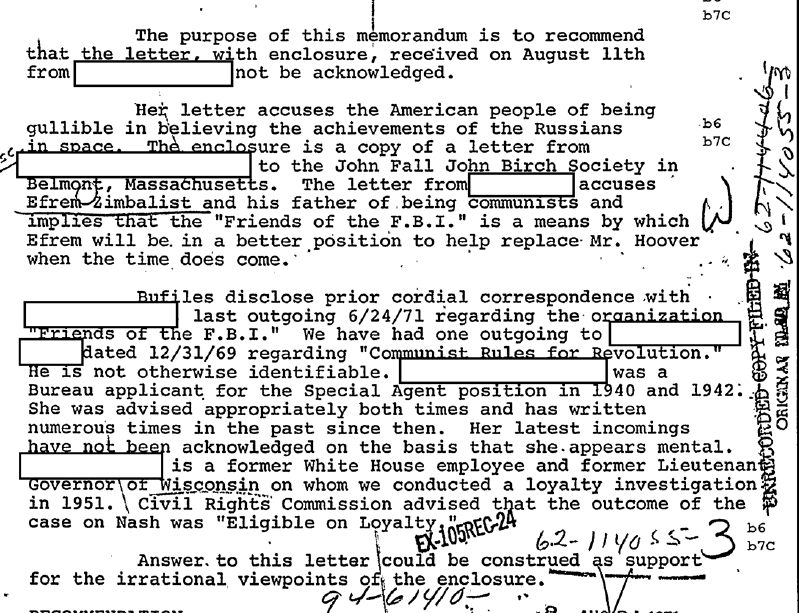 At a certain point the FBI's files approach a sort of meta-level in their documentation of a man pretending to represent their organization: Curiously, notes on a The FBI set visit not only reveal the level of scrutiny the Bureau applied to the depiction of their arrest procedures, but also seem to refer to Zimbalist's character on the show, "Lewis Erskine" as an identity independent of Zimbalist himself: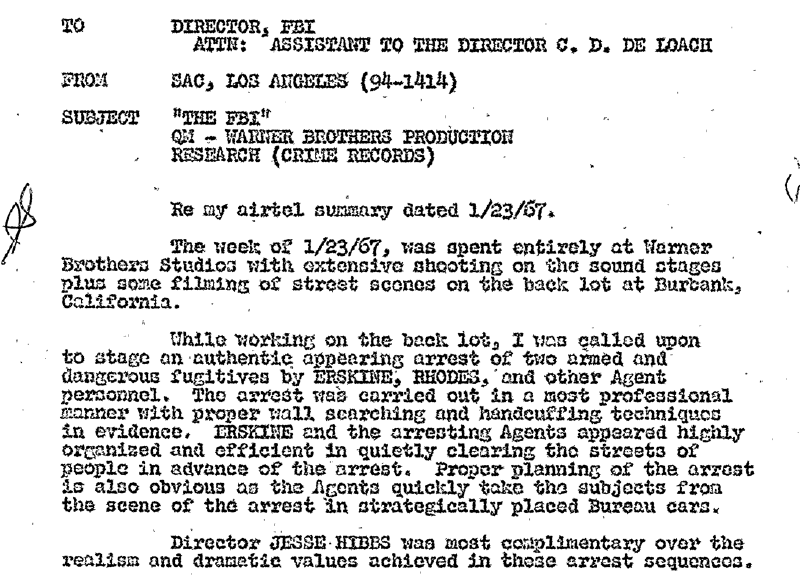 Before presenting Zimbalist with a plaque bearing an inoperable .38 revolver at a Quantico graduation ceremony, Bureau director Clarence M. Kelley noted, "no one in the history of the law enforcement profession has compiled a more remarkable record: 240 major cases solved … some of them twice … each one in the space of sixty minutes."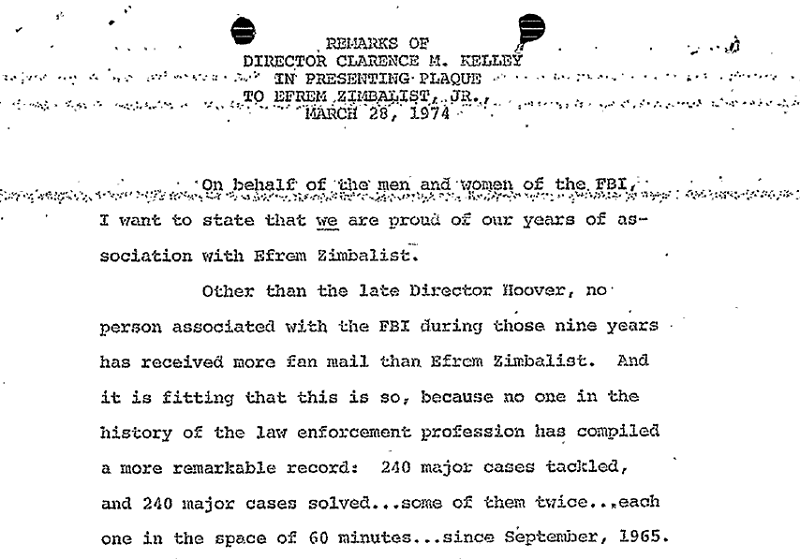 The joke reveals more about the importance of Zimbalist's fictional agent than perhaps it means to, as the extent of the FBI's assumed control over Zimbalist as a representative of the organization is a bit muddled. There are multiple reports throughout on television appearances he gave, which are interesting in and of themselves for their level of detail that apparently went into the FBI's evaluation of late-night talk shows:

Throughout the serialization of The FBI, Zimbalist's life outside the program was also under close scrutiny by the real thing – whether having to do with something as trivial as an unsolicited appearance in Playboy magazine: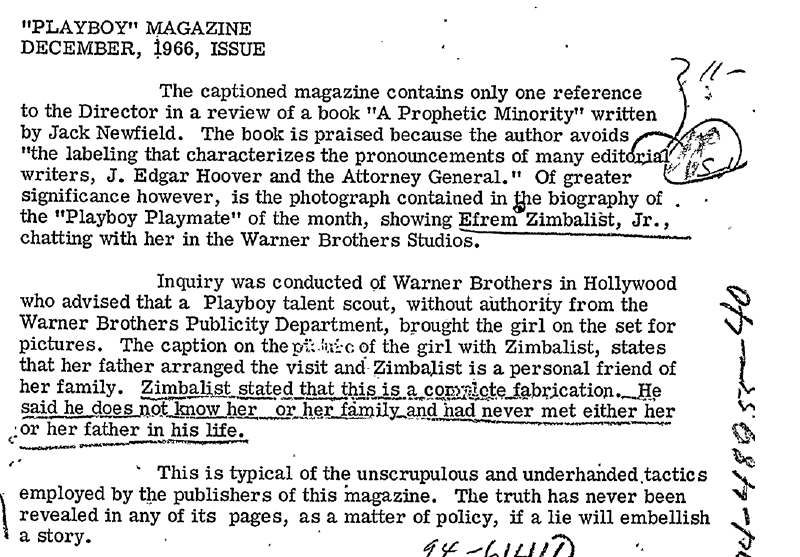 Or several more invasive instances, such as Zimbalist informing the Bureau of some accidental comments to the press on police brutality …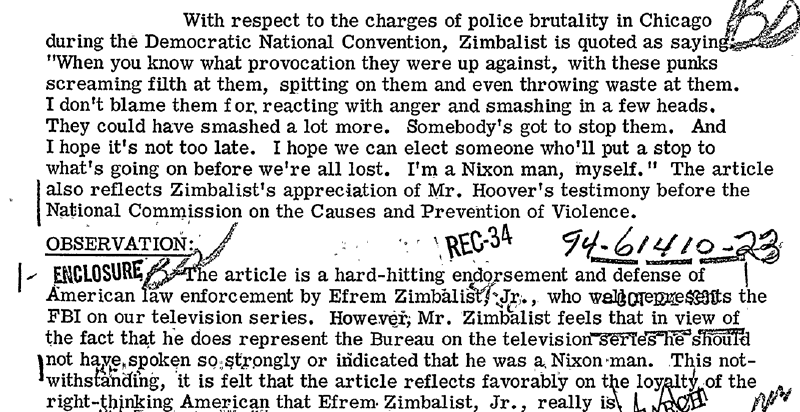 contacting the FBI to deny gossip alleging an affair with singer Claudine Longet (with bonus Hoover shade) …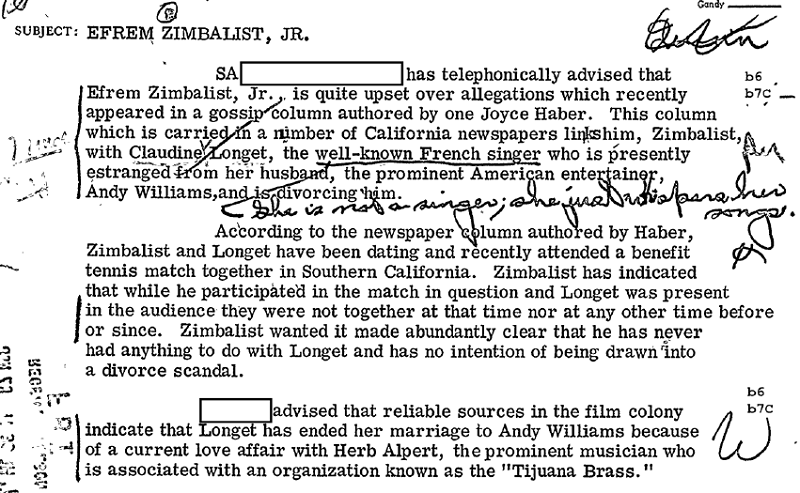 the bureau's consideration of whether Zimbalist should narrate a record that would compare the Black Panther Party to a "Fourth" Reich …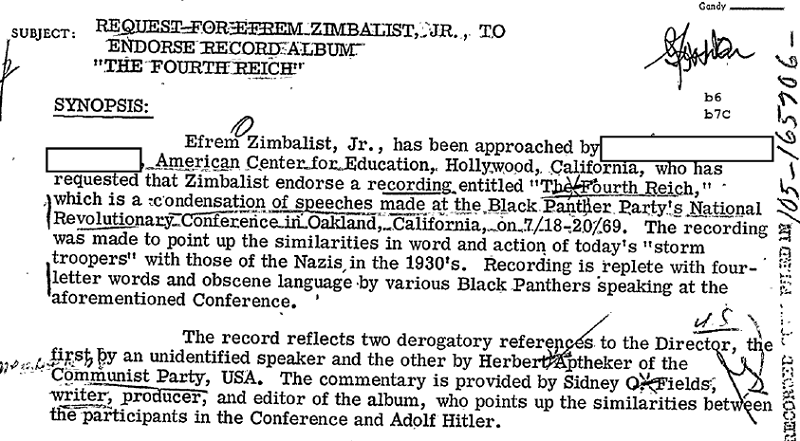 A potential appearance in a California Traffic Safety foundation, horrifyingly titled "Implied Consent' is Not a Lady's Smile!" …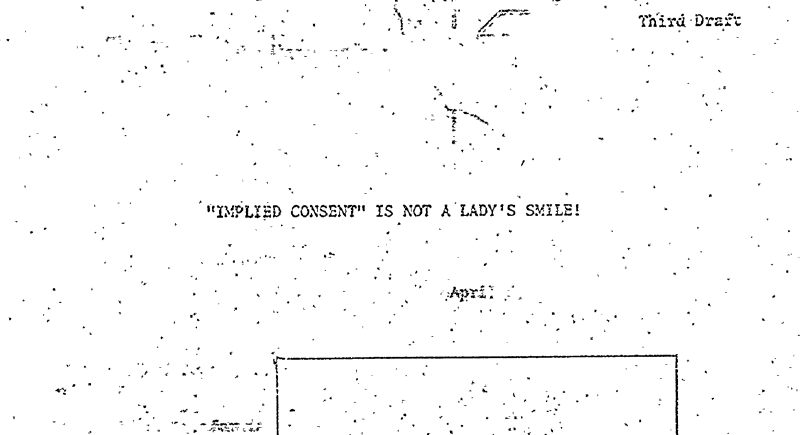 And even managing his private endorsements: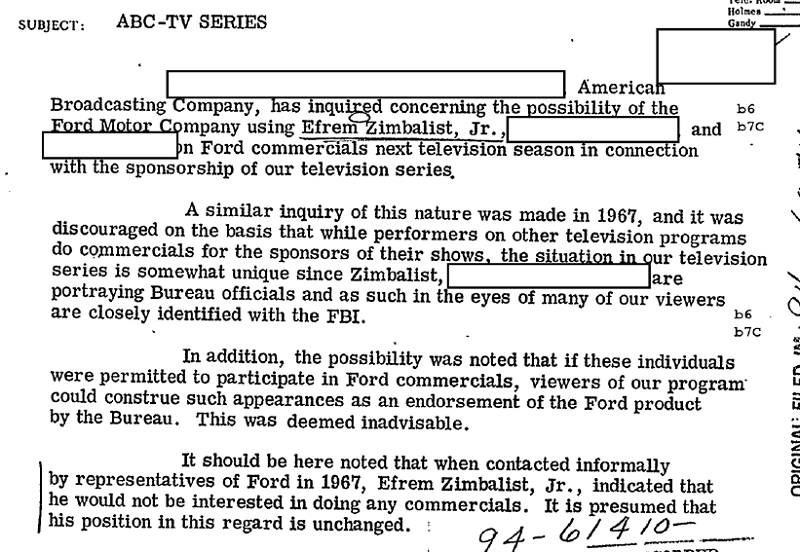 While Zimbalist policed himself in all of these cases, often informing the FBI immediately of potential controversies before his loyalty could be questioned, he also appeared to benefit personally from their relationship. For instance, in June of 1970 he inquired as to whether his agent's widow's new husband was wanted by the Italian police …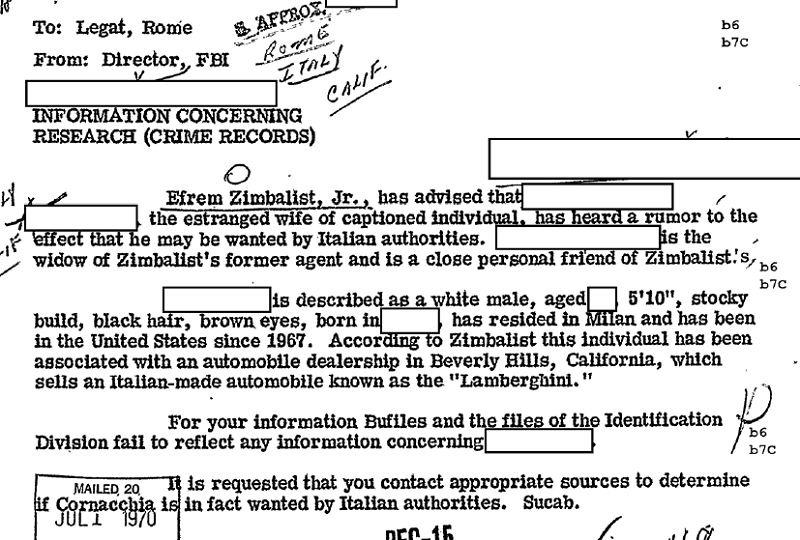 And a month later contacted the FBI about the arrest of his daughter-in-law for shoplifting: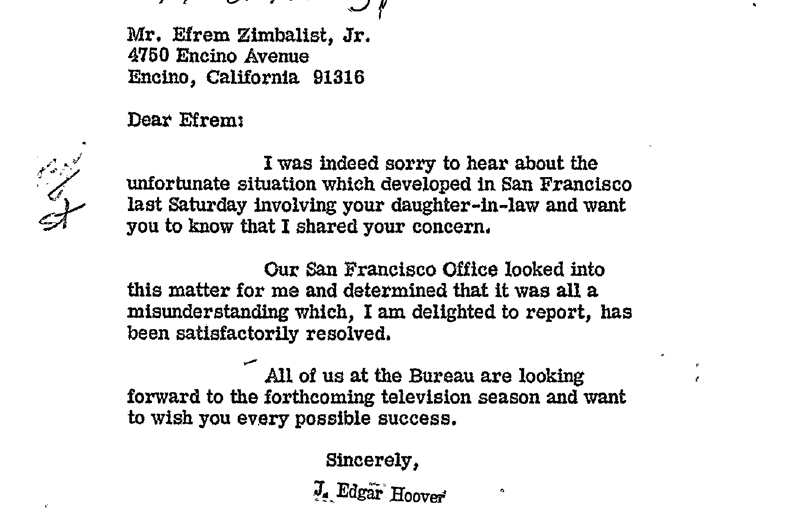 In any case, all this seems to contradict the FBI's response to a private letter ardently criticizing Zimbalist's appearance on "the very left-wing, Hippie-oriented, pro-drug, pro-black militant, Les Crane Show …
To the writer - deemed "obviously a busybody" in the memorandum for the letter - Hoover's secretary replied: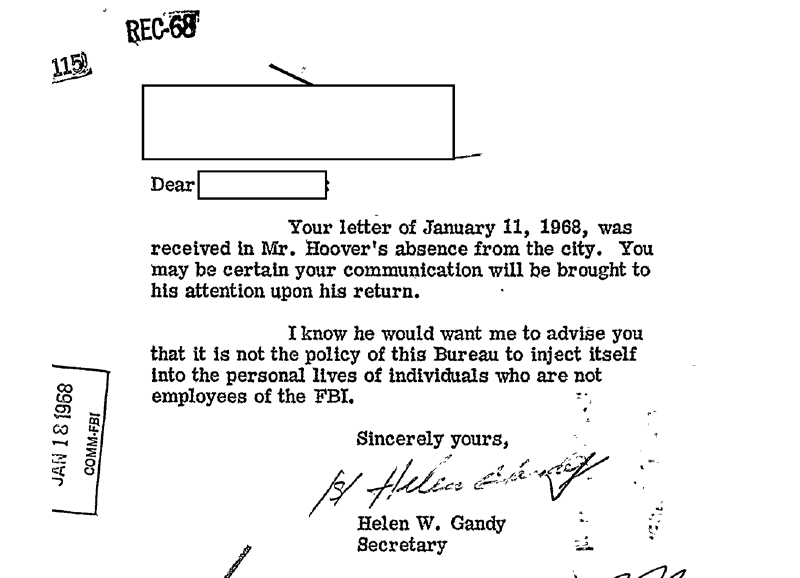 This letter reveals the sort of tension that would accompany a law enforcement agency trying to fictionalize itself: namely, to what extent should an actor behind the FBI's character be managed as living intellectual property themselves? After all, the second-to-last document in the file is an order form for a set of retired credentials belonging to Lewis Erskine – something which Zimbalist would eventually be awarded himself 24 years later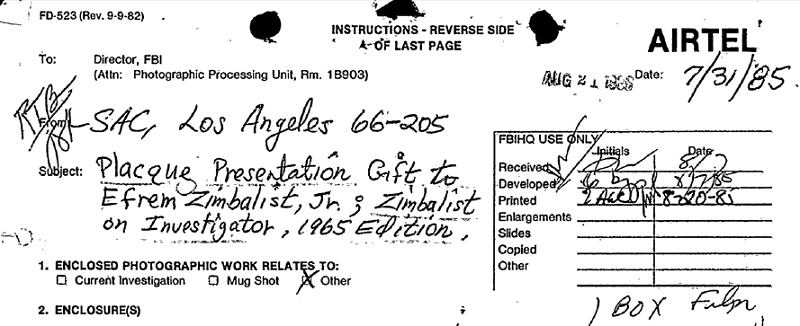 So it's always possible that the surface-level grandmotherly praise that accompanied seemingly every television appearance Zimbalist gave may have also been meant to carry an implied threat of perpetual surveillance, in the name of securing the FBI a favorable place in the public imagination.
Read the full file embedded below, or on the request page.
---
Image via Wikimedia Commons