The "friendly" rivalry between America's East and West Coasts extends from hip-hop feuds to pizza bagels, and recently unearthed memos from the CIA's declassified archive shows that even the Agency isn't immune.
The first memo, dated from January 1952, is from the Agency's historical section, seeking clarification regarding a report either missing or still buried in CREST.
Namely, what kind of champagne did ██████ bathe in, and was it possible that it was filthy West Coast swill?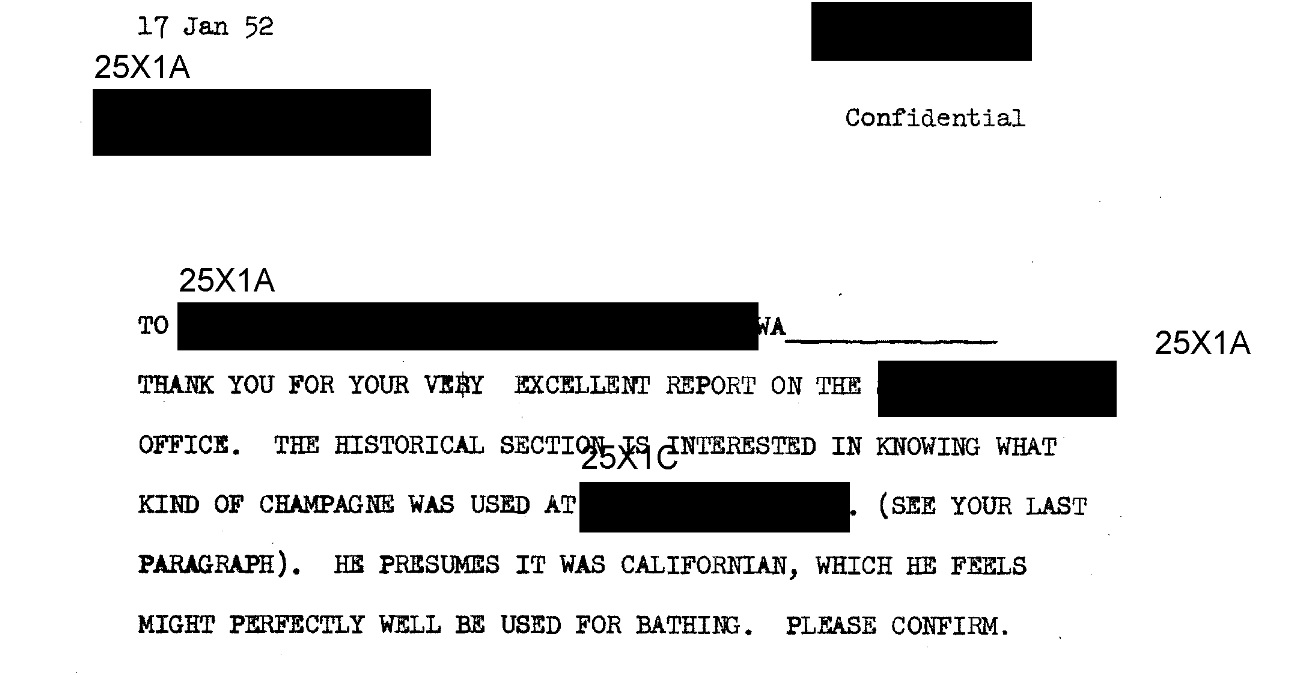 A memo in response dated a few days later apparently took the slight in stride, and acknowledged that yes, the champagne was likely Californian …

before launching into an unconfirmed report that we can confirm is a serious burn.

Your move, East Coast.
The final memo is the historians' rather tepid reply, first correcting the record that they weren't snobbish neophytes, but were rather wizened alcoholics with four decades of tippling experience …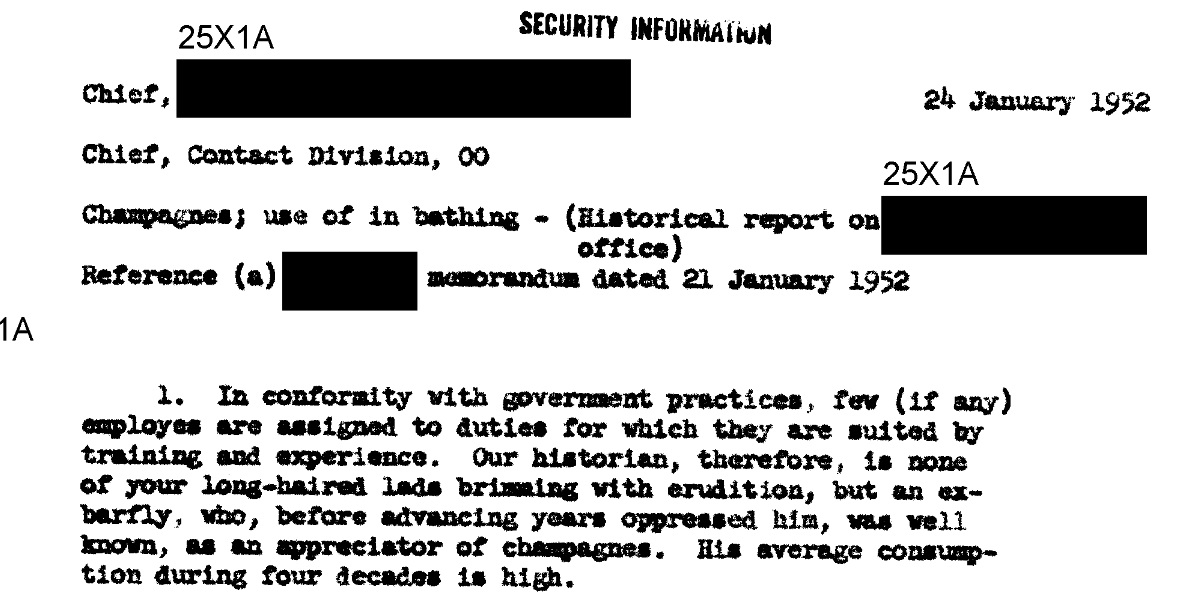 then going on to declare, in light of the West Coast's delusional devotion to their "vinous products," that this was a waste of everyone's time.

And while it's up to the reader to decide which coast took home the win in this particular match-up, there's one thing we all can agree on - somebody needs to dig up the origin of that champagne bath anecdote, pronto.
---
Image by Quinn Dombrowski via Wikimedia Commons and is licensed under CC BY 2.0