On Monday, Saudi Arabia announced that it would cutting diplomatic ties to Qatar, leading a collection of the oil-rich peninsula country's closest neighbors - Egypt, Bahrain, United Arab Emirates, and Yemen - in a regional economic shutout.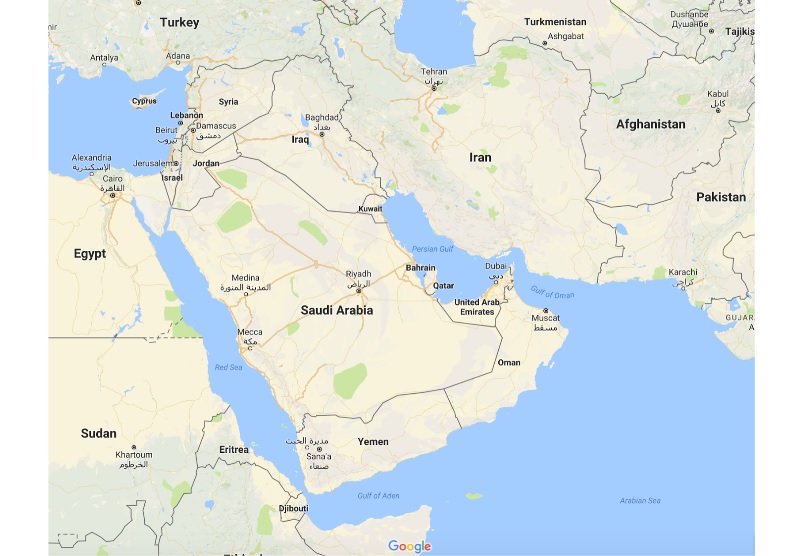 Qatari residents in the participating countries have been given two weeks to leave, and trade transport lines through them have been closed down, though it's not clear what effect the measures will have on the headquarters for U.S. Central Command, which is in Qatar.
The move comes in the wake of President Trump's nine-day trip to the Middle East, with the Saudi Press Agency citing Qatar's failure to combat terrorism as the reason for the blockade; previous measures had been taken in late 2014.
A quick trawl through Central Intelligence Agency's CREST database reminds of us an arguably simpler time in Saudi Arabia-Qatar relations.
In a September 1963 cable from the American Consul in the Saudi city of Dhahran to the Department of State, the subject of settling the Saudi Arabia-Qatar border was treated as a problem akin to noticing they'd switched Tupperware after a potluck …

a simple situation with a straightforward solution.

Granted, a lot of the region at this time, including Qatar, was still under British protection and influence, much to the frustration of a swath of the country's residents, so, of course, not all was well in the region.
And, from the cable, it seems that Qatar's relationship with Abu Dhabi, now capital of the UAE, was already sour.

Read the full memo below and let us know what you find exploring the archive for yourself.
---
Image via Wikimedia Commons