In the early '70s, in the wake of ongoing controversy in Vietnam and increased public scrutiny, the CIA found itself facing a morale crisis. And as records released through CREST reveal, the Agency turned to a solution that should be familiar to anybody who's worked in an office environment: a mandatory corporate retreat.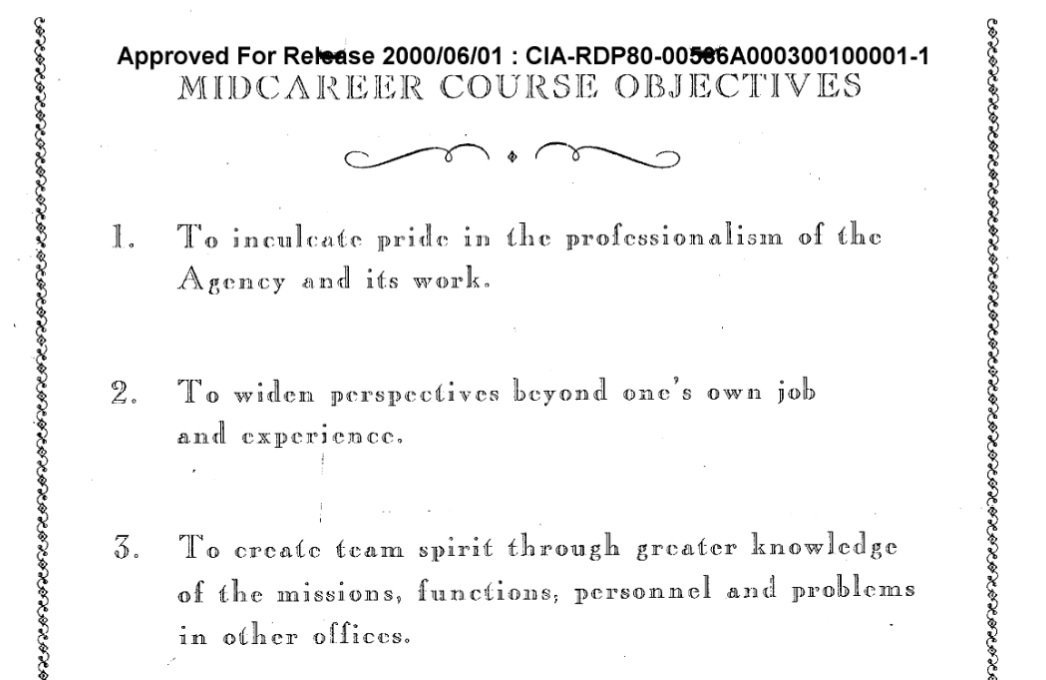 Phase II of the "Midcareer Course" took place from February 4th to 21st, which means it took Agency officials away from loved ones on a very special date: Valentine's Day.

Perhaps understanding that this might be a bit counterproductive towards the goal of improving morale, the Agency did offer a non-mandatory movie screening …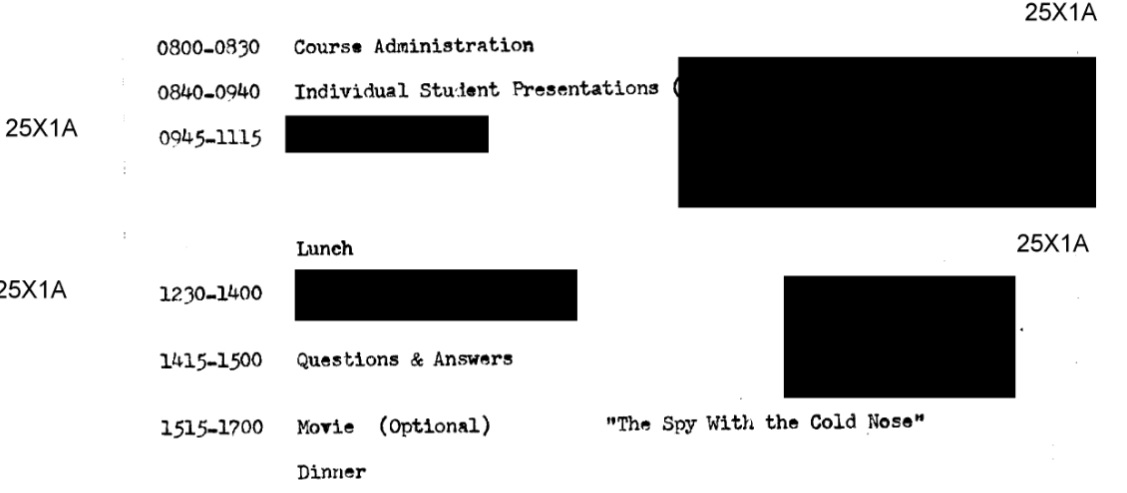 and a "free evening," which was clearly Agency code for getting crunk.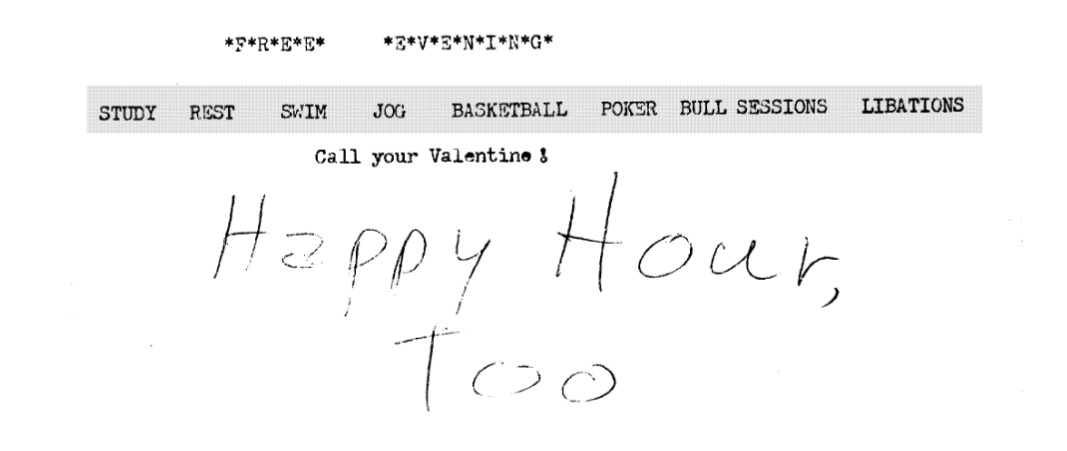 The full "midcareer course" listing is embedded below.
---
Image via CIA Flickr