FBI files get pretty huge. A modest file can be a few hundred pages, and depending on the notoriety of the suspect, some stretch into the thousands of pages.
As far as the Bureau was concerned, few figures of the 20th century were more notorious than New Left icon and Youth International Party co-founder Abbie Hoffman.
Hoffman's file spans over 13 thousand pages, putting him in the same crowd as Malcolm X and a Watergate burglar that may have killed JFK. Approaching a file of that magnitude for the FBI project, the question is: where to even start?
At first I started at the very beginning, because I had heard that was a very good place to start. But as it turns out, Maria von Trapp doesn't know dink about law enforcement records, because I spent a couple hours and only managed to turn up some Massachusetts parking tickets older than my father.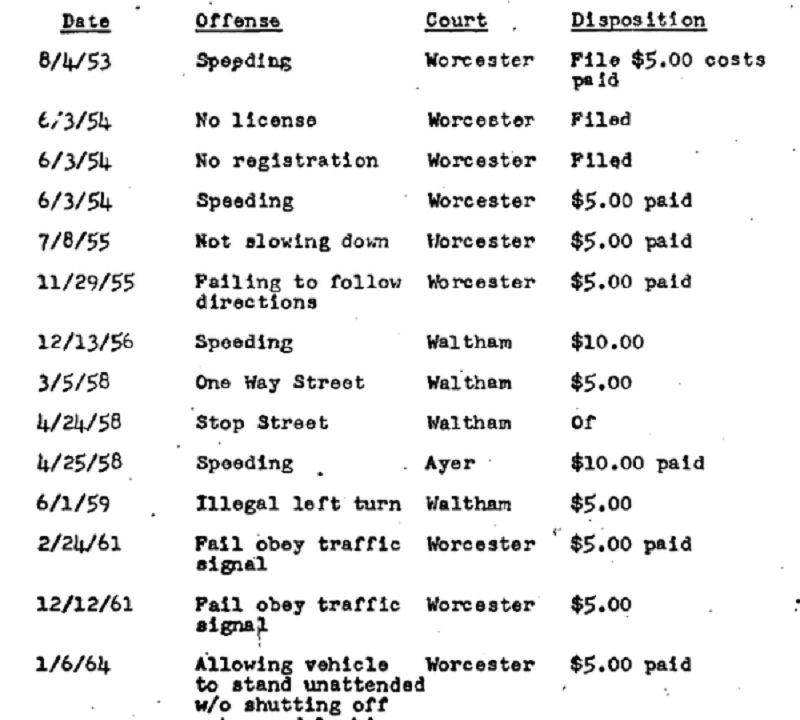 Abandoning that method, I decided to just pick one of the files at random and see if anything interesting turns up. Lo and behold, in an FBI transcript of Hoffman's appearance on The Mike Douglas Show (misidentified by the Bureau as Allen Douglas, because messing up crucial details about famous people was kinda their thing), I found this exchange: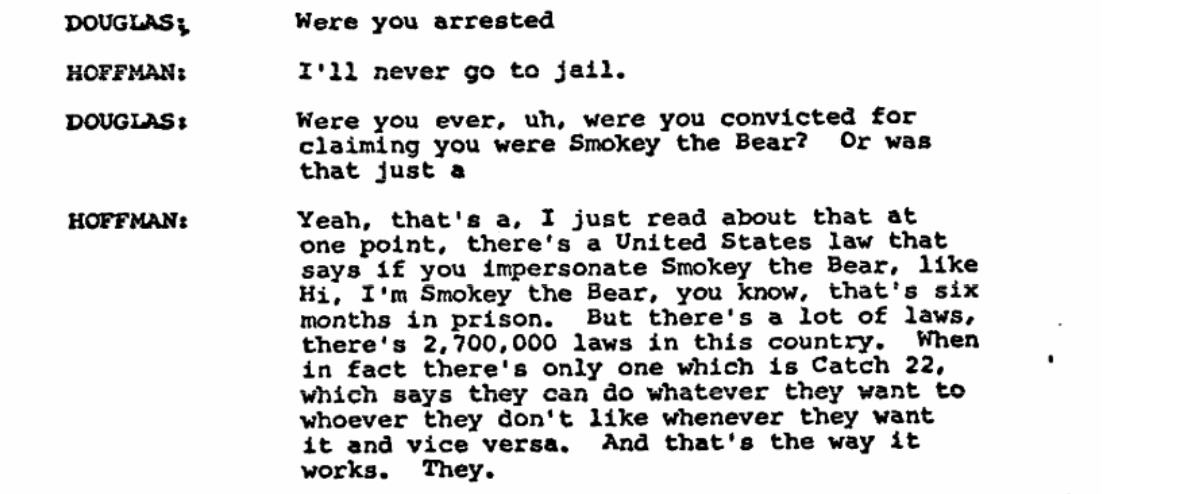 The idea that you could spend half a year in prison for the crime of impersonating a factional character seemed a bit odd to me, so I did some digging … and apparently, it is totally a thing:

If you're ashamed by your lack of knowledge on the hot button issue, take solace in the fact that Smokey Bear himself seemed to find this pretty revelatory.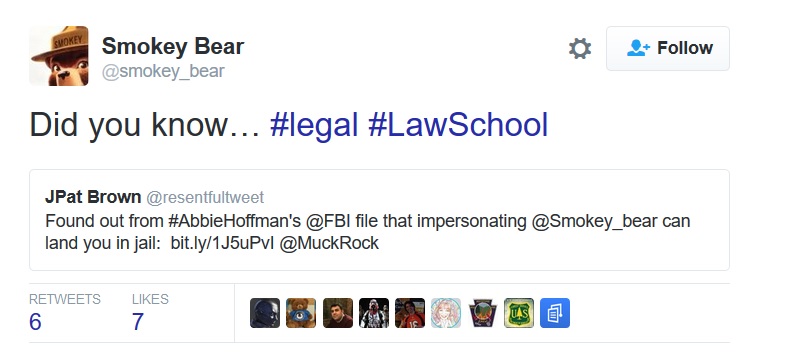 Michael Morisy tried following up on this by asking the National Park Service the same thing you're currently wondering - just how many unauthorized Smokey incidents are there? But as it turns out, that's a lot more complicated a question than it first appears. The mystery remains unsolved to this day.
Moral of this story? Don't be intimidated by the size of some government records - dive on in, and you'll never know what you're gonna find. Only you can prevent accumulating trivia.
The full transcript is embedded below, and read the rest on the request page.
---
Image via Flickr and is licensed under CC BY-SA 2.0