Ah, what a difference a year makes.
Last September, following a particularly heated Republican primary debate, Fox News commentator Rich Lowry described then-nominee Donald Trump as having been, shall we say, gelded by another candidate.
Trump was not happy, and called on the FCC to fine Lowry.
Incompetent @RichLowry lost it tonight on @FoxNews. He should not be allowed on TV and the FCC should fine him!— Donald J. Trump (@realDonaldTrump) September 24, 2015
As complaints released show, Trump supporters heeded that call.


At least one appeared to be part of a larger organized campaign …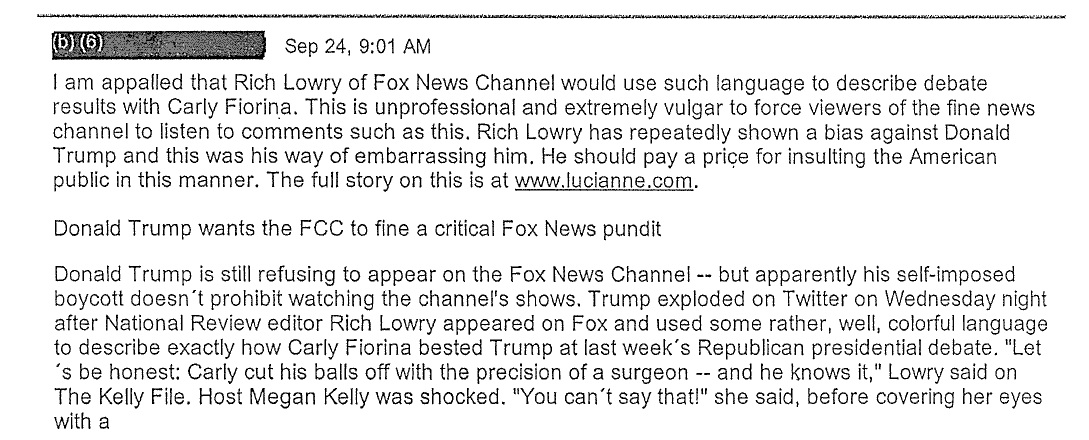 while a few others went to pretty admirable lengths to avoid actually using any of the untoward language being referenced.

And finally, there's this noble sentiment …

Again, what a difference a year makes.
Read the full complaints embedded below or on the request page.
---
Image by Michael Vadon via Wikimedia Commons and is licensed under CC BY-SA 4.0