FCC complaints released to MuckRock staff regarding some of our favorite shows yielded this bumper crop of indignation, which we've bundled for your binge-reading pleasure.
While one complaint just lumps Adventure Time among a throng of shows that "teaches kids nothing but stupidity …"

the other is admirable in its specificity, taking issue with subtle scatological gags as well as entire character of the Ice King.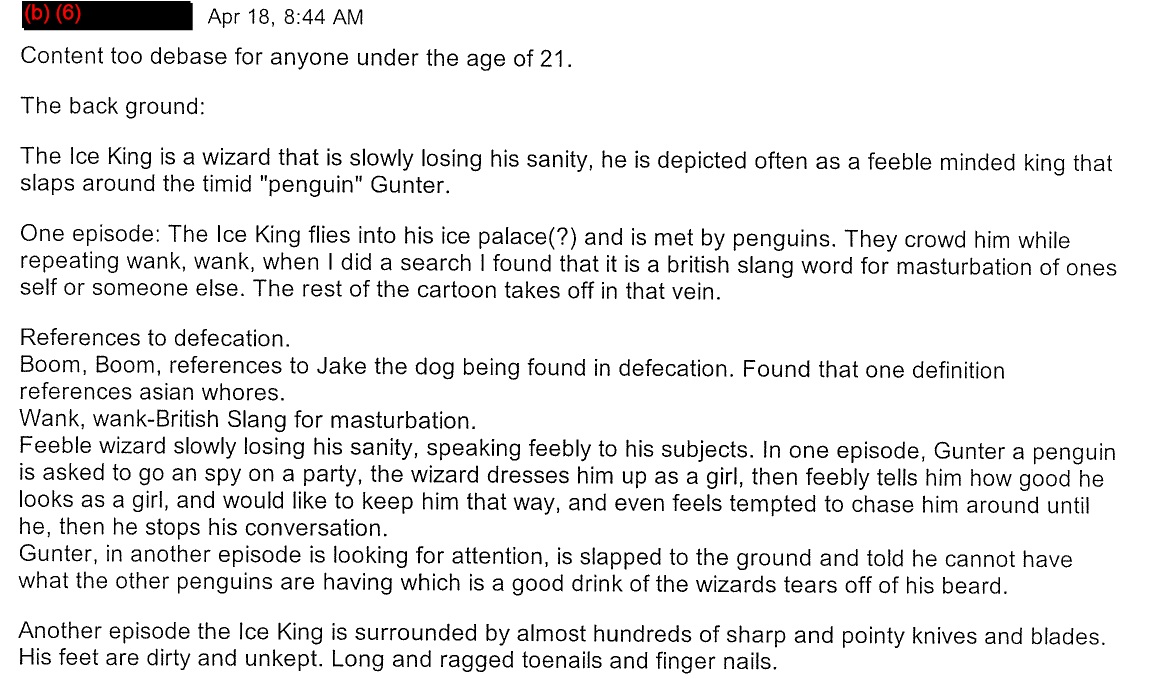 Special kudos for being the rare complaint to provide references.

Despite being the rare children's show that repeatedly touches upon the theme of children being murdered, the majority of Gravity Falls complaints focused on the recurrent scourge of the American viewing public: sexy commercials.

Which makes that one complaint about all the stuff you'd think people would complain about all the sweeter.

On the subject of complaints about stuff you'd think people would complain, Rick and Morty delivers, with people taking umbrage with the show's blasphemy …

profanity …

and profane blasphemy.

After the latter complaint got a standard "it's cable, there's not much we can do about it" response from the FCC, they doubled-down on the righteous fury.

Dan Harmon and Justin Roiland, you have been warned: a petition or something with signatures is coming your way.
Read the full release on the request pages, or clone a request to file your own!
---
Adventure Time, Gravity Falls, and Rick and Morty images via Wikimedia Commons