The FCC has released 45 complaints it received regarding Super Bowl 50, mostly concerning the half-time show. And if you've seen the Saturday Night Live sketch "The Day Beyoncé Turned Black," you already have a pretty good idea of where this is going.
Yes, the overwhelming majority of complaints were directed at Beyoncé's performance of "Formation," which was labeled divisive …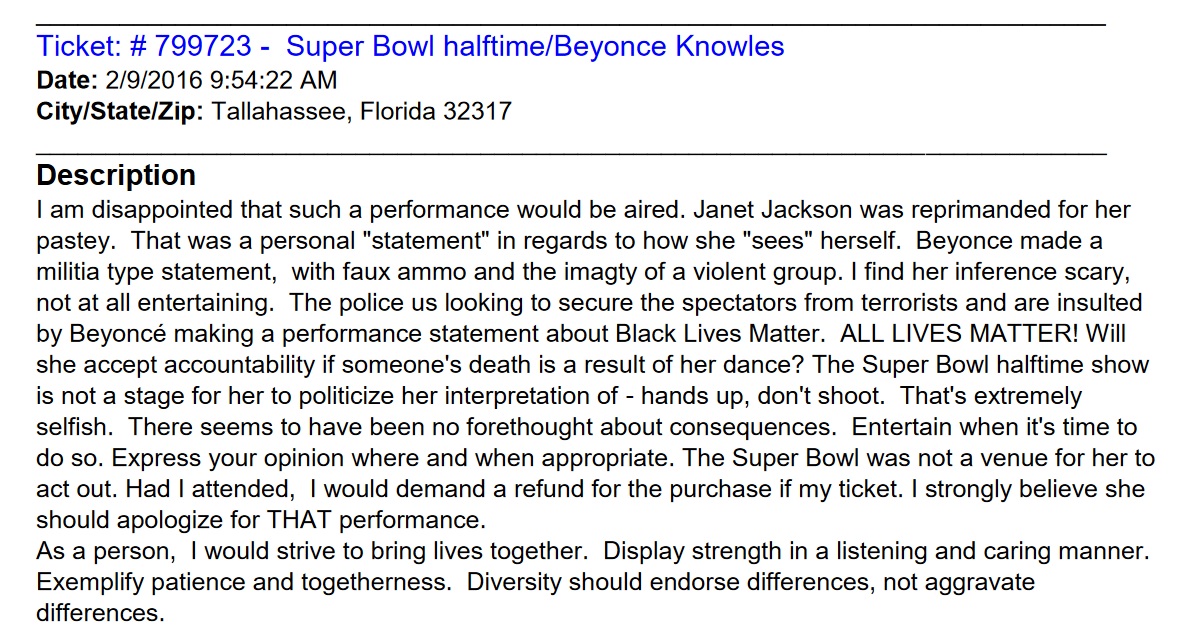 disgraceful …

disgraceful and disgusting …

disgraceful and offensive …

racist …

racist (sic) …

anti-police …

anti-family …

anti-America …

anti-everything that isn't the Black Panthers, really …

And most damning of all, sorely lacking in "Single Ladies."

A few complaints didn't even bother to provide any details beyond "Beyoncé," as if she had become her own transcendental signifier for Middle American fury.

It wasn't all Bey-rage, however - you have some legitimate gripes about the deaf community getting snubbed …


this somewhat less legitimate gripe about being haunted by the ghost of Michael Jackson's junk …

concerns about the oversexualization of animals and animal hybrids …

and this guy, our Superbowl 50 FCC complaint MVP: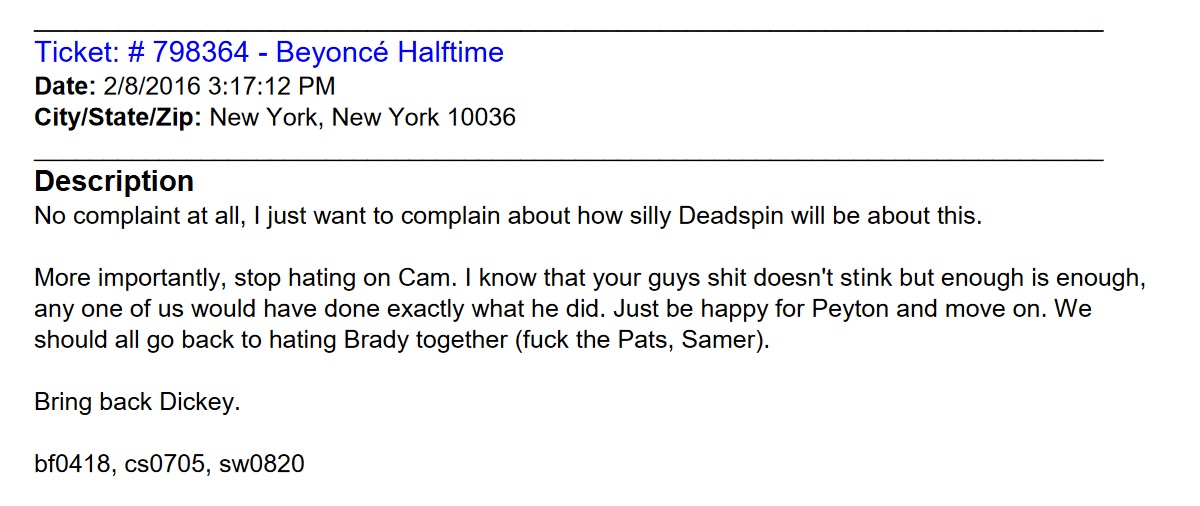 Read the full complaints embedded below, or on the request page:
---
Image via Wikimedia Commons and is licensed under CC BY-SA 2.0