In response to a request by user Will Green, the FCC released the last three years of complaints regarding the "Adult Swim" cable network. Hot topics for controversy included blasphemy and brown paper bags.
While a few of the complaints were about the network in a general sense (and the fact that it shares channel space with the more child-oriented programming of Cartoon Network) …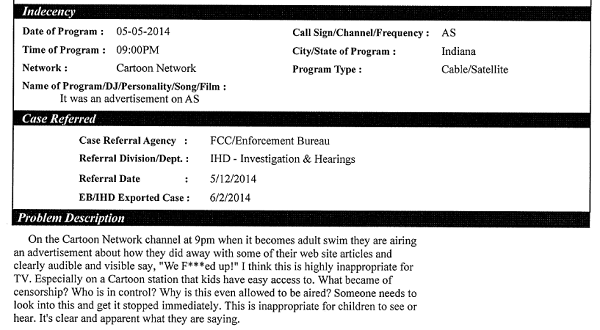 A majority of the complaints are about specific shows, with those containing religious themes, such as Mr. Pickles …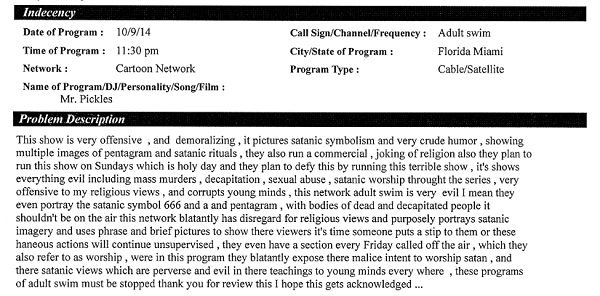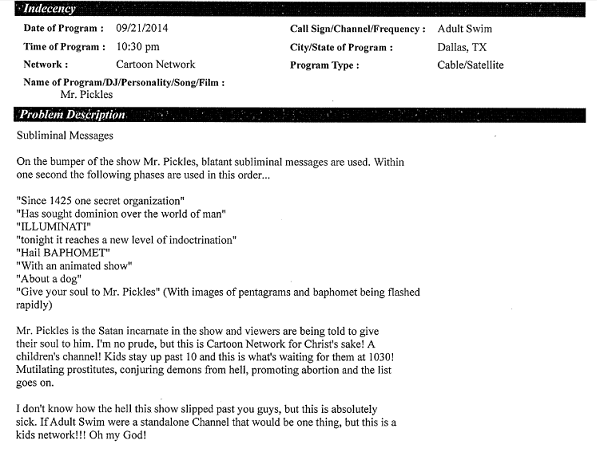 And Black Jesus drawing particular ire:

Including one complaint from somebody billing themselves as "The Urban Entity," who is ready to bring this issue straight to the top if they have to: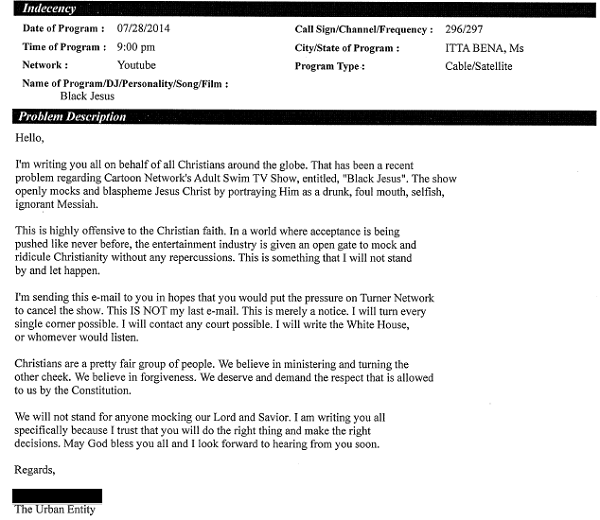 Even some of the more PG offerings from Cartoon Network still managed to ruffle some feathers, with Regular Show getting blasted for its unacceptable use of brown paper bags: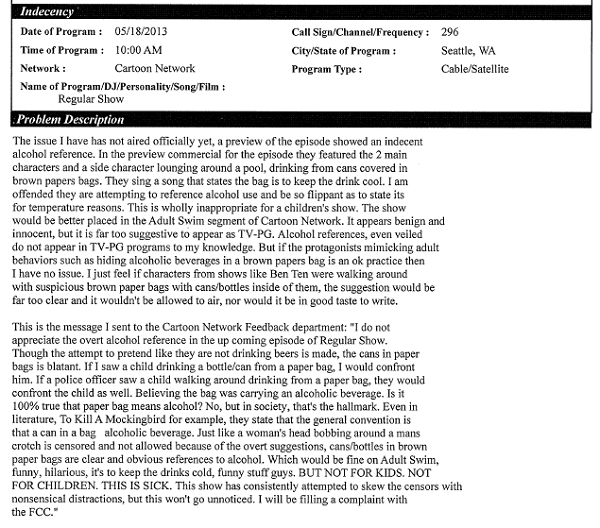 And in a rare example of a reverse FCC complaint, one irate viewer invokes his constitutional right to hear cartoons swear.

Read the full complaints embedded below or on the request page.
---
Image via Adult Swim