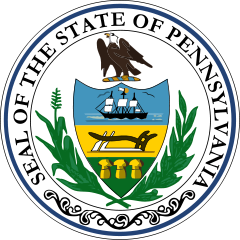 Pennsylvania, USA
Pennsylvania Public Records Guide
The Pennsylvania Right to Know Act is open to anyone, and covers all three branches of government, only excepting certain court records. There is no time limit for agencies to respond here, resulting in a gray area where eventually you will have to decide whether they are ignoring you or purposefully taking too long. From there you can utilize the state's Office of Open Records which can send advisory opinions to agencies. To force records being disclosed however you will need to file suit in court. Fees in the Keystone State are more limited than in most states, as search fees are not accepted and they can only charge for actual cost of duplicating a record. Fee waivers are also occasionally granted. Enforcement however is almost nonexistent, because most of it kicks in when an agency is found to be acting in bad faith. That being said, if you are able to prove bad faith, the fines for an agency can get quite high.
Pennsylvania has about 70 different exemptions and statutory exclusions. We give a very general overview below and suggest checking out the fuller version on RCFP if you run into questions about a request you're drafting or want to file an appeal.
The Law
5 day time range for responses Open to anyone regardless of citizenship Near 70 different exemptions and statutory exclusions
Supplemental
The Details
Can you submit a request if you're not a resident?
Yes.
Executive?
Yes.
Legislative?
Yes.
Judicial?
Yes, but only applies to financial records of the courts.
Who is exempted?
Some aspects of the Judicial Branch are exempted.
Is there a designated records custodian?
No.
How long do they have to respond?
5 business days.
Does the agency have to give you a tracking number or estimated date of completion?
No.
Can they ask why you ask?
No. And if they do, by law it cannot infringe upon their records work for you.
What enforcement?
The Office of Open Records can issue advisory opinions for court cases involving public records. For "bad faith" offenses a court can issue a civil penalty of a fine of $1,500. If an agency does not comply with a court order and turn over records they are subject to a fine of $500 per day that the records have not been turned over.
Fees?
Fees in Pennsylvania are fairly limited. Agencies can charge for actual cost of duplicating records, but may not charge for review of documents or searching for them. The only other fee allowed to be charged is if the agency incurs a cost in processing the request, i.e. if they have to put it on a CD or if they have to do an extensive server search which involves outside professionals.
Are there fee waivers for media requests or those made in the public interest?
While there is nothing specifically written in the law regarding fee waivers, if an agency feels it is in the public's interest they are allowed to grant fee waivers.
Attorney's fees - Can you win them?
Yes.
Exemptions and Appeals
What exemptions exist?
Exemptions in Pennsylvania are broken down into 30 exemptions and 39 statutory exclusions. It is more specific than most other state public records laws, and we suggest you take a look at the RCFP guide linked to at the bottom if you have a question about whether or not a request you are filing may come into conflict with one or more exemptions.
That being said, we will provide a general overview here. Personnel records are exempted, including public employees' private information, and donor information. Trade secrets, work files of public servants and professors of higher learning, records that would compromise the security of a computer network, records that could damage law enforcement's efforts to protect national security and the public, and records that would result in loss of funding for the agency or state are all considered exempt.
Do they have to tell you why a portion or pages were redacted or withheld?
Yes.
Can you appeal the courts?
Yes, but only after you have gotten an opinion from the Office of Open Records.
Resources
Organizations
Pennsylvania Freedom of Information Coalition
Attorneys and Law Firms
The following attorneys and law firms have practiced public records law. Names marked with an asterisk have indicated a willingness to offer pro bono services on a case by case basis.
There are currently no experienced public records law attorneys that we know of in Pennsylvania. Write to us at info@MuckRock.com if you know of any and want to help us out!
Successful appeals
News Stories on Public Records Laws in the State
Blogs and feeds primarily focused on public records in New Mexico
Public Records Guide and Advice
Newsletters
Big FOIA wins
Have a public records success story? Let us know!
Stats
| | |
| --- | --- |
| Filed | 1804 |
| Completed | 564 |
| Rejected | 263 |
| No Responsive Documents | 369 |
| Awaiting Acknowledgement | 230 |
| Awaiting Response | 94 |
| Requiring Action | 137 |
| Overdue | 316 |
| | |
| --- | --- |
| Appeals awaiting response | 9 |
Allowed Response Time

5 days

Average Response Time

72 days

Success Rate

29.55%

Average Fee

$359.13
4.10% of requests have a fee
Top Localities See All
| Jurisdiction | Requests | Pages Released |
| --- | --- | --- |
| Philadelphia, PA | 414 | 10,310 |
| Pittsburgh, PA | 118 | 3,567 |
| Allegheny County, PA | 44 | 9,402 |
| Etna, PA | 35 | 600 |
| Harrisburg, PA | 26 | 3,533 |
| Bucks County, PA | 17 | 735 |
| Philadelphia County, PA | 16 | 30 |
| Montgomery County, PA | 15 | 62 |
| Luzerne County, PA | 12 | 24 |
| Scranton, PA | 12 | 268 |