Last week, we asked for your help in identifying this object found by Emma Best in the Central Intelligence Agency's declassified archives.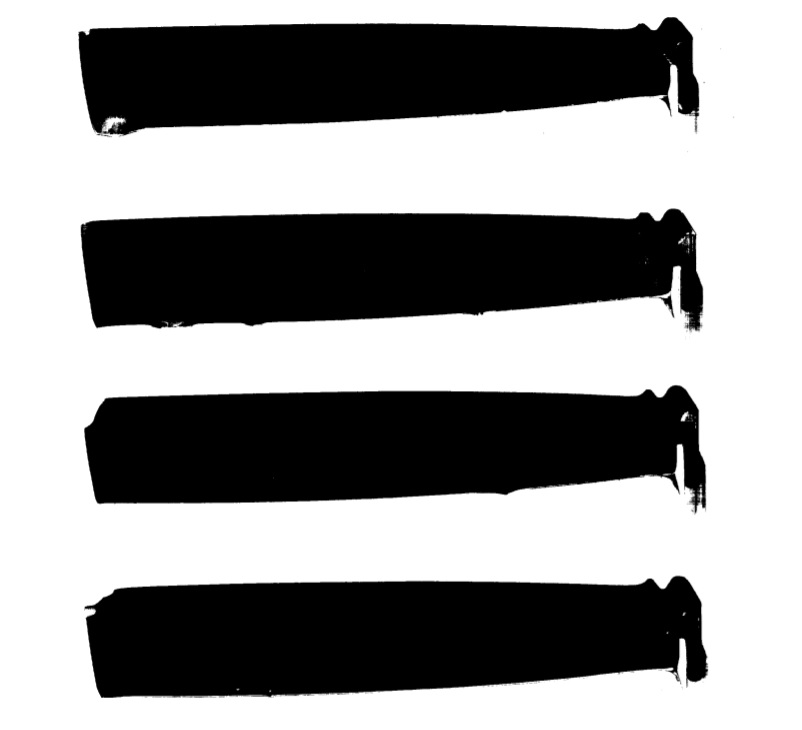 We recevied dozens of responses via email, Facebook, and Twitter, ranging from the serious …
Looks like a pic of coffee table legs. A lot of older tables have legs that are attached with screws so you can take them off for moving or storage.

— AM053 (@UserAM169) March 3, 2018
Knife handles or socketed handles (glare could render blade invisible in high contrast images)

— Drew Hendricks (@drimcalban) March 1, 2018
Gas turbine blade? pic.twitter.com/8VmpMFwNkS

— Kevin Harlow 🇨🇦 (@klharlow) March 1, 2018
to the not-so-serious …
The tiniest of suspenders.

— Shawn Musgrave (@ShawnMusgrave) March 2, 2018
A marker that starts off mighty, but ends weak.

— Marlena Jareaux (@MJareaux) March 3, 2018
March 3, 2018
with a few of harder-to-tell levels of sincerity.
BOATS

— PuzzlingVisions (@DSpeyes) March 3, 2018
Does the CIA have anything to do with the new Netflix show Death Note? Cause there's this intro where an apple has a shadow come from both sides. The shadow on the left side of that graphic IS THIS 👇👇👇 pic.twitter.com/ZDW20zsG1I

— Queen Boudicca (@HumanityIsFree) March 5, 2018
It looks like the ice gun which Bush Sr used to assassinate J Edgar Hoover.

— ERRT (@OFFICIAL_ERRT) March 2, 2018
The most consistent answer we received was some form of jet turbine or engine blade, and after comparing the two …


have to say, we're pretty convinced. What do you think? (And hey, @CIA, feel free to chime in whenever you feel like it.)
Thanks again to everybody who threw out a guess! Find any other mystery objects in CREST? Let us know!
---
Image via The Pokémon Company International